Indulging in scrumptious savories with steaming tea is like a joyful dance party for your taste buds! At Rajbhog Foods, we are all about helping you celebrate this delightful combination. Masala Chai and Indian snacks are like a Bollywood blockbuster for your palate, filled with spicy drama and crunchy comedies. Whether spicy Masala Mathi or crunchy Namak Para, our Indian snacks are the perfect co-stars for steaming tea. So, read on and learn more about our flavorful namkeens and savor every sip and bite!
Picture this: you are relaxing in your favorite spot, enjoying a cup of steaming masala chai, rich with the flavors of aromatic spices. Besides you, there is a bowl filled with tempting snacks, each offering a punch of flavor that complements your tea perfectly.
This, my friends, is the Bollywood blockbuster for your palate, where every sip of tea and every bite of snack is a delightful performance. At Rajbhog Foods, we are here to help you celebrate this harmonious union of flavors. Let's dive into the world of delicious savories and steaming tea, where every moment is a celebration!
Desi Namkeens Enhance the Taste of Masala Chai
Tea and snacks together make a magical combination. The warmth of the tea, with its aroma of freshly-roasted tea leaves and spices, pairs beautifully with the crispy goodness of Indian snacks.
It is like a match made in snack heaven! The savory crunch of these snack foods complements the soothing qualities of masala chai, creating a blend of flavors in your mouth.
Let's Explore Some Popular Indian Snacks You Can Enjoy During Your Tea Time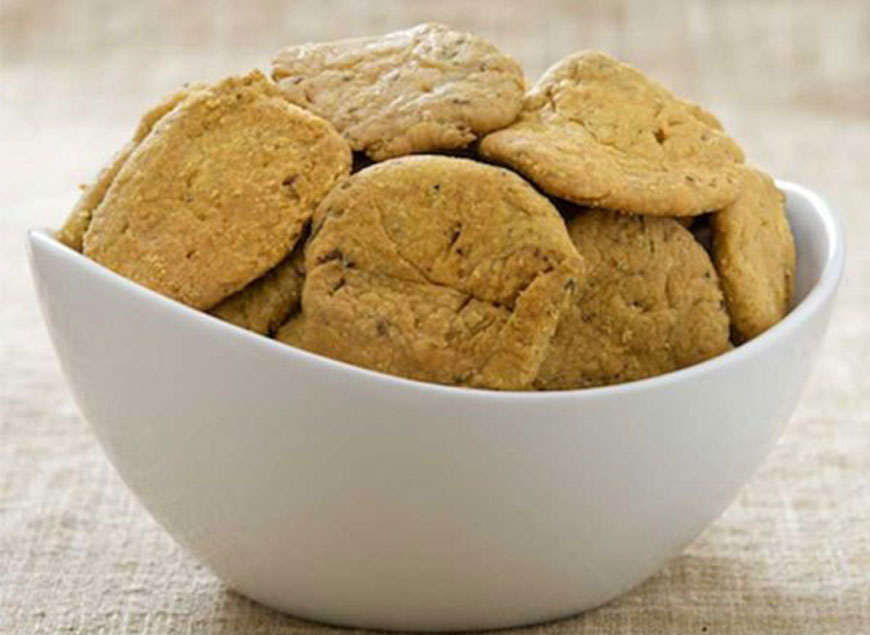 If we were to pick the star of the show, it would undoubtedly be the Punjabi Methi Mathi. These crispy, golden bites have traditional Indian spices and aromatic butter flavors. Every bite is like a scene-stealer. The fragrant methi (fenugreek) adds a unique twist to this traditional Indian snack, making it a delightful choice for your tea-time indulgence.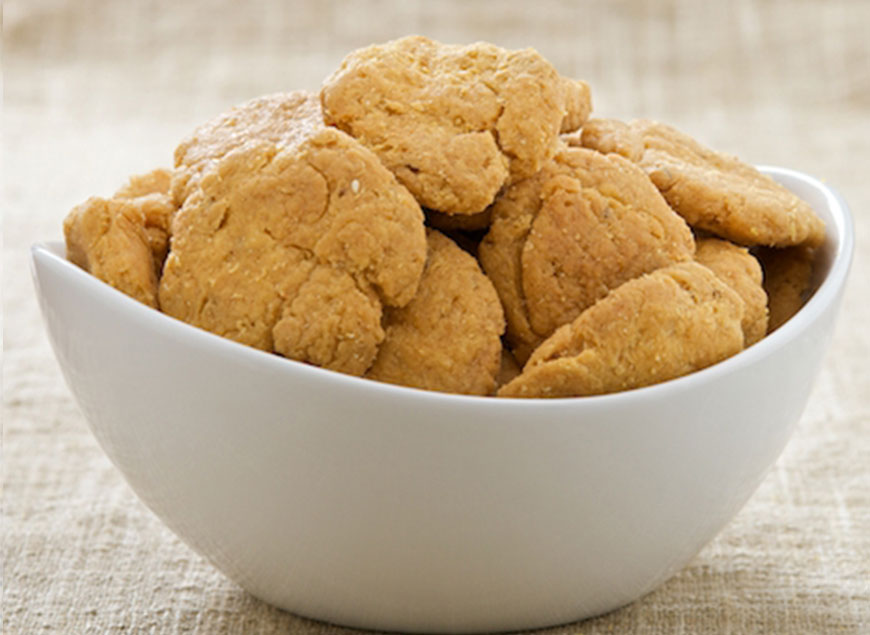 Our Masala Mathi is like the spicy drama in your Bollywood blockbuster. With spices mixed to perfection, these mathis pack a punch of flavor that will keep you hooked. The subtle heat and the crispy texture make them an ideal companion for your masala chai.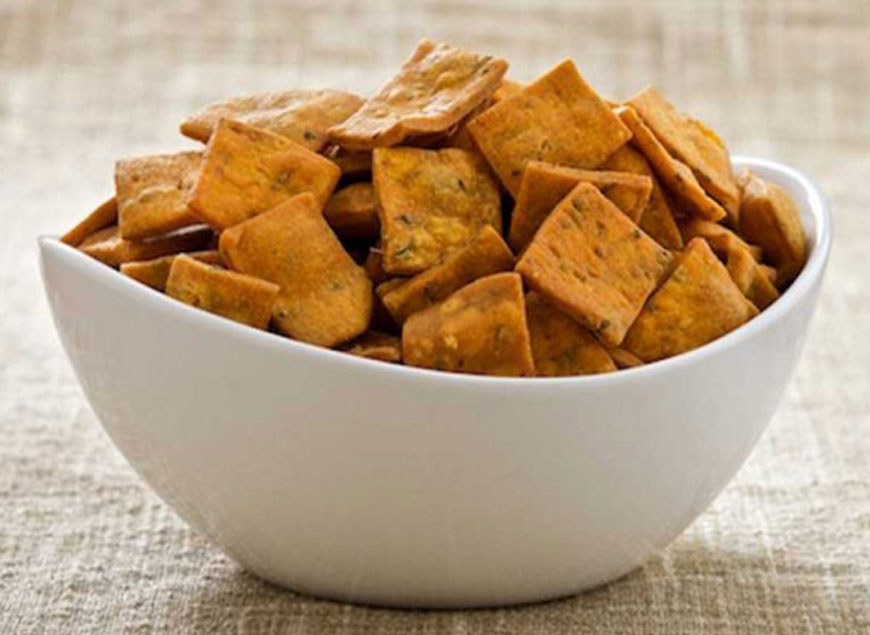 With its crispy and flaky texture, Methipara is like a trusted co-star that never disappoints. Seasoned with a blend of traditional Indian spices, it offers a unique and satisfying crunch that pairs wonderfully with your tea. Every bite celebrates flavors and textures that make your tea time unforgettable.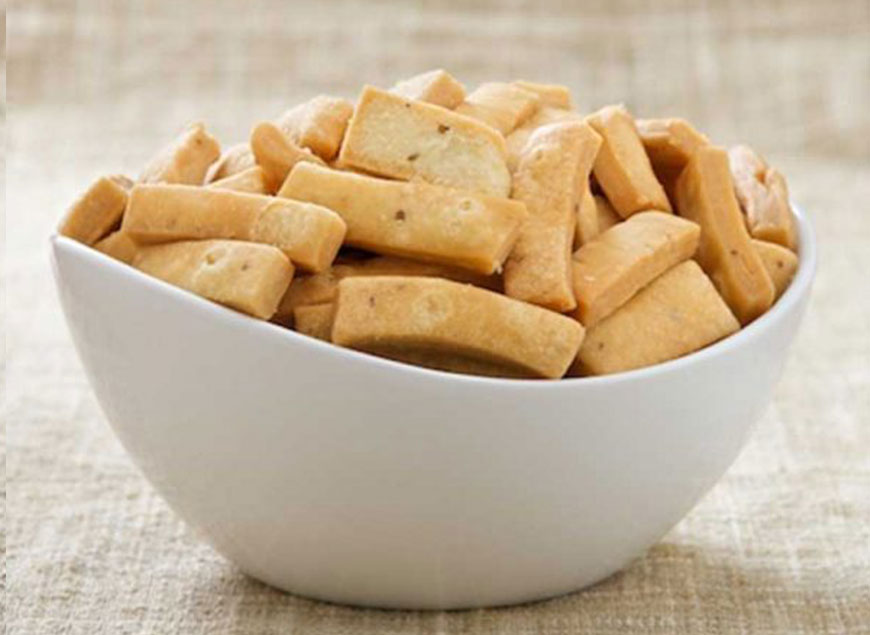 Namak Para snacks are the timeless classics of Indian namkeens. These crispy bites, seasoned with just the right amount of salt, are like the evergreen heroes of your tea-time snack lineup. They are simple yet incredibly satisfying, allowing the authentic flavors of your masala chai to shine.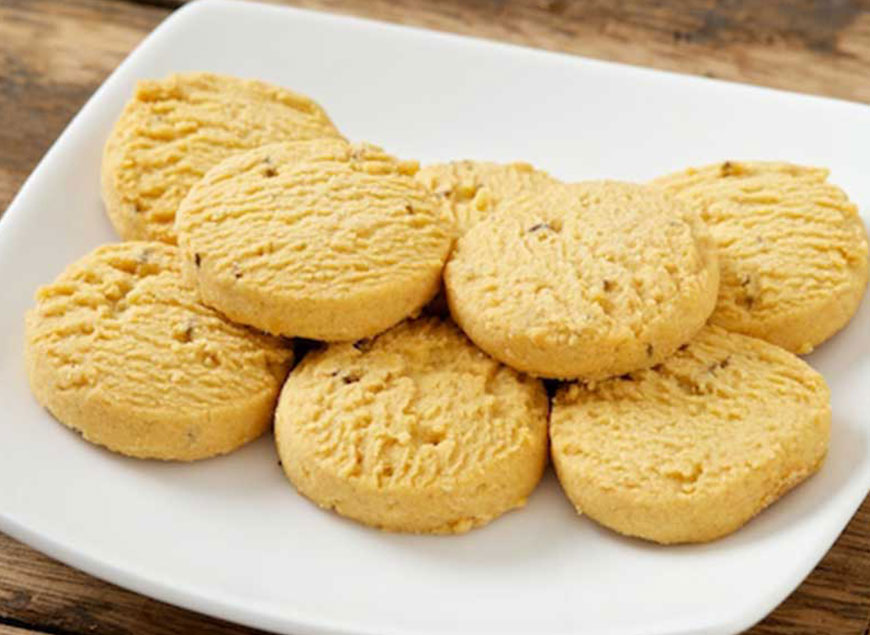 While we are talking about the spicy drama and crunch, let's not forget the crispy and savory surprise of Jeera Biscuits. These buttery delights, infused with the earthy aroma of jeera, offer a delightful contrast to the other snacks.
Savor Every Sip and Bite with Indian Snacks from Rajbhog Foods!
In the world of scrumptious savories and steaming tea, Rajbhog Foods brings you a collection of Indian snacks that are nothing short of a delight.
So, the next time you cozy up with a cup of masala chai, remember to invite our Indian namkeens and your friends to the party.
Together, you can enjoy a Bollywood adventure filled with spicy drama, crunchy comedies, and sweet surprises.
Indulge in this delightful combination, and let your taste buds dance with joy! Rajbhog Foods – Where Tea and Snacks Make Magic Together.
You can order our snacks from our website! If you want to enjoy desi Masala Chai, you can visit our cafes!