The best time of the year is the winter season. Many people look forward to this season, as winter is another name for celebrations. Keeping aside the fun and frolic, most people also enjoy tasting various winter dishes to satisfy their taste buds.
Winter brings the most-awaited holiday season! Regardless of the plethora of events and celebrations in this season, the most preferred choice is to stay at home all curled up in a blanket and enjoy! Additionally, the most desirable aspect comes into play to top the feeling of comfort. That is food!
Winter dishes are all that people crave during this season!
There's something exceptional about winters. The comforting breeze and the gloomy weather bring out a cozy mood. Furthermore, winter is very well-known for making people crave delicious food. We're here to tell you about some winter special Indian delicacies!
Let us now look into some Indian winter dishes that make your chilly nights just better!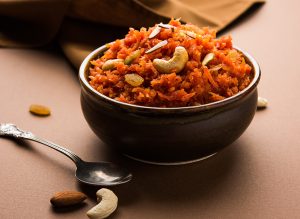 Imagine being curled up in your cozy bed with a warm bowl of Gajar Halwa, your favorite Indian dessert. The halwa is made with pure ghee and seasonal carrots and is garnished with the goodness of dry fruits. This is the reason why this is one of the very famous winter dishes, and is so drool-worthy. Gajar Halwa takes time and effort to be prepared, but, there's good news! We've got it for you in our ready-to-eat range, so, all you have to do is get a pack, heat it, and enjoy it!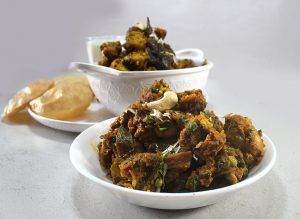 Undhiyu is a Gujarati specialty that comprises fenugreek dumplings cooked together with veggies amidst a wide variety of spices. You can have this infamous Gujarati delicacy with Gujarati rotlis, parathas, theplas, and more. These dumplings and vegetables are well-known to produce heat in the body, which makes Udhiyu a great winter delicacy. Surti Undhiyu takes up quite a lot of time to cook. But, we've got you a ready-to-eat version, so that you can enjoy it without the hassle of having to cook it.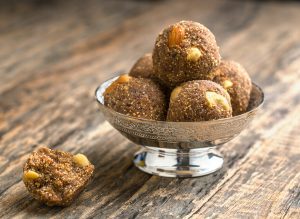 As the name suggests, Pinni is a dessert dish originating from Punjab. Pinnis are sweets made out of whole wheat and ghee. They also include jaggery, nuts, milk, raisins, green cardamom, almonds, etc. Furthermore, Pinni is considered beneficial for health. The contents of wheat and ghee and the nuts and dry fruits make for the best ingredients that warm the body thereby making it one of the perfect winter dishes. It is also known to boost your immune system. You can try it, and you will certainly not be disappointed!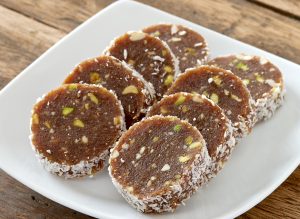 Dates or Khajur are significantly suitable for health. They are rich in fibre, calcium, vitamins, and magnesium. These properties make it a suitable food to keep one's body warm during winter. It is also rich in antioxidants.
If you're looking for a unique sweet with the natural sweetness and warmth of Khajur, try our Khajur Roll! It makes a perfect winter dessert. Gift to your family or friends, or buy it for yourself, you will fall in love with its flavors.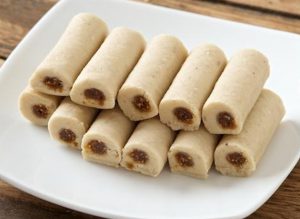 The unique flavor and properties of Figs are well known. Fig, or Anjir, is a great source of warmth during winters. It has always been recommended to have Anjir during winters as it is a well-known ingredient to induce heat in the body.
They are used in various Indian desserts which are usually had during winters. Anjir Roll is one such tasty and healthy sweet to have. A mixture of Anjir is stuffed into a roll made of a layer of cashews. Its sweetness is going to mesmerize you as well as keep you warm during the cold weather.
Final thoughts
Winter is a time when food cravings are at their peak, which is why you should stock up on these delicious winter delicacies. The above-mentioned dishes are delectably flavorsome and bring a lot of excitement to the table. Not just for flavor, but these dishes ensure that you are healthy even during the winters.
All of these and more are available at Rajbhog Foods. You can visit your nearest grocery store or Rajbhog Café to buy them for your family. You can also visit our website to order them.