Marking the celebration of the lifetime bond shared among siblings, Raksha Bandhan is a famous Indian festival. As threads of affection are lovingly tied and emotions exchanged, the essence of this occasion is not so interesting without the delectable confections gracing our tables. Rajbhog Foods, known for its top-tier khoya sweets, brings an extra layer of sweetness to this festival. This blog lets you understand the historical connection, significance, and delightful indulgence of khoya barfis, making Raksha Bandhan a truly cherished occasion.
Raksha Bandhan, a celebration of the bond between siblings, is a cherished Indian festival. As Rakhi, the threads of love are tied, and the next thing shared is desi mithai.
Rajbhog Foods brings you premium quality khoya sweets and multiplies your moments of joy. Read on to explore the history, significance, and indulgence of khoya sweets that make Raksha Bandhan special.
Why is Raksha Bandhan Celebrated?
Raksha Bandhan, often called Rakhi, celebrates the unconditional love between brothers and sisters. ' Raksha' means 'protection,' and 'Bandhan' means 'bond.'
On this day, sisters tie a sacred thread (Rakhi) around their brothers' wrists as a symbol of their love, and in return, brothers pledge to protect and care for their sisters. Then both of them exchange sweets.
Tradition Behind Serving Sweets on Raksha Bandhan

Sweets are very important in Raksha Bandhan celebrations. They are a way to express love and joy, symbolizing the sweetness of the relationship between siblings. As the Rakhi thread binds brothers and sisters, sweets bind their hearts with love. The tradition reflects the motto of sharing happiness and spreading joy.
Importance of Khoya Sweets in Raksha Bandhan Celebrations

Khoya sweets, also known as khoya mithai, hold a special place in Indian cuisine and culture. These rich delicacies are crafted from real khoya that offer a traditional taste. Khoya is a creamy milk fudge that serves as the base for various mouth-watering desserts.
During Raksha Bandhan, exchanging khoya sweets enhances the joy of festivities as they come with the real desi taste. The delightful mix of textures and flavors is the secret behind the authentic taste!
Now You Can Celebrate Raksha Bandhan in the USA with Rajbhog Foods

For Indian American siblings celebrating Raksha Bandhan in the United States, Rajbhog Foods offers the authentic selection of khoya sweets. These khoya sweets are an excellent choice for brothers and sisters to share the taste of tradition.
Indian Khoya Sweets to Enjoy During Raksha Bandhan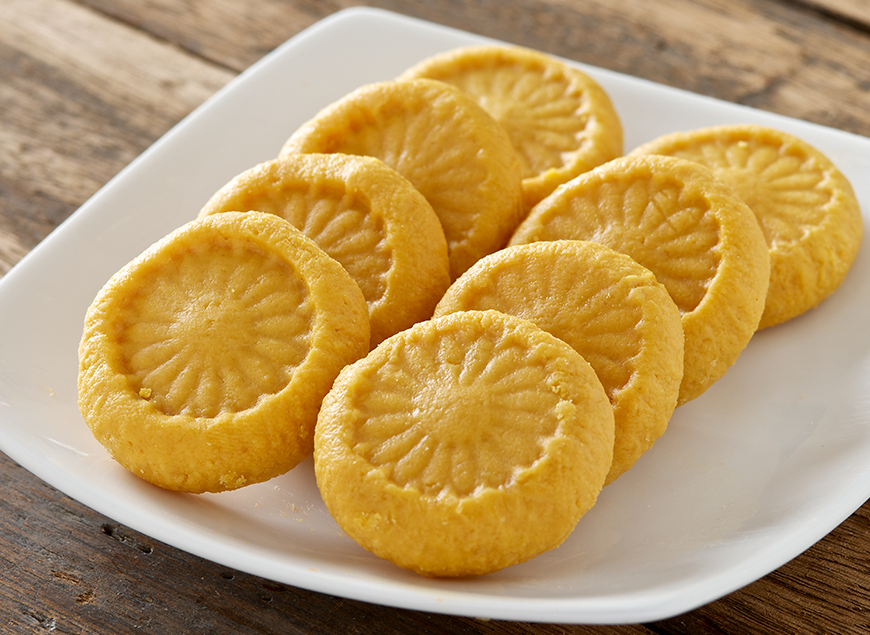 7ed pedas made with fresh khoya have a golden hue that mirrors the warmth of sibling bonds.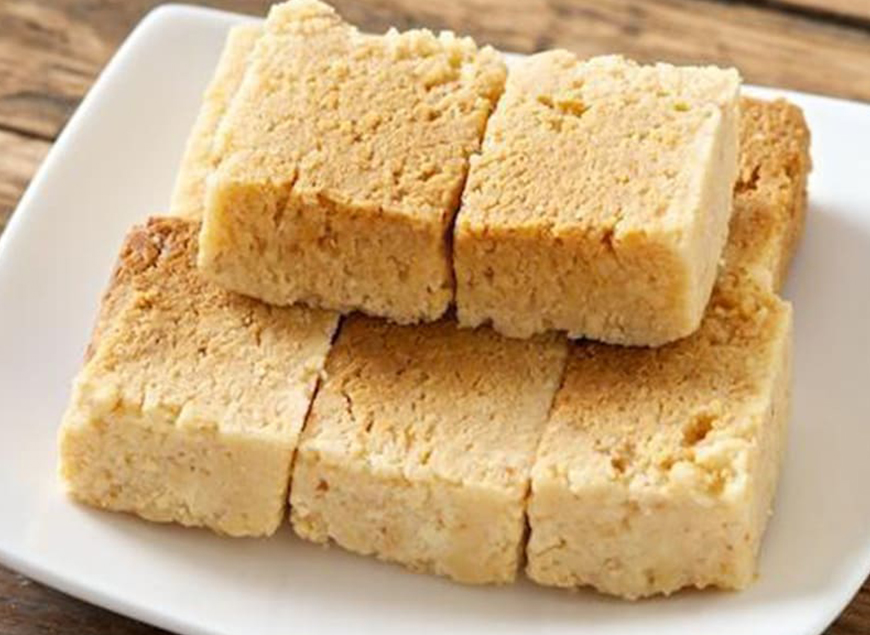 A modern twist to the classic khoya sweet, this dish summarizes the depth of emotions shared between siblings.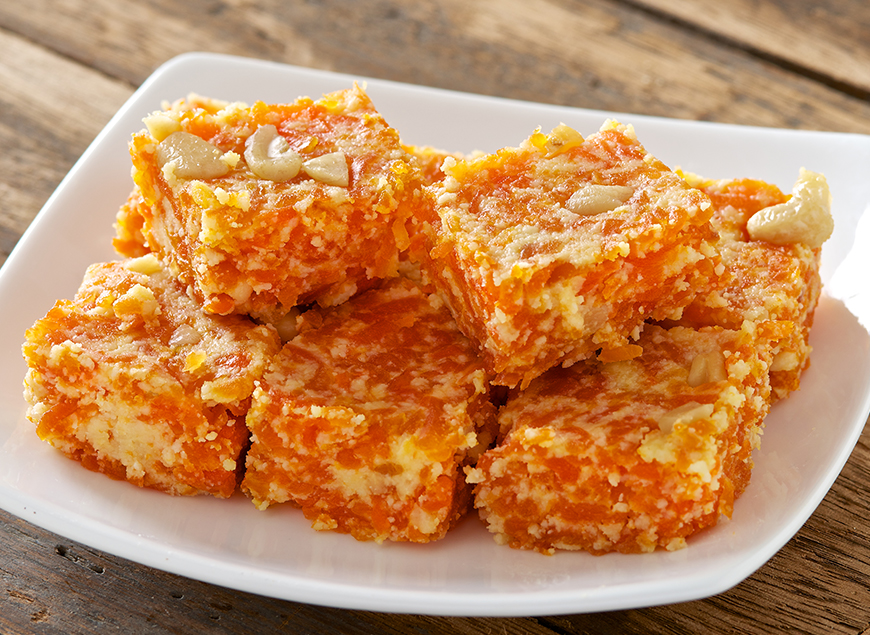 A famous Indian dessert made from grated carrots, sugar, and khoya, Gajar Halwa is the perfect sweet dish that represents love and nostalgia.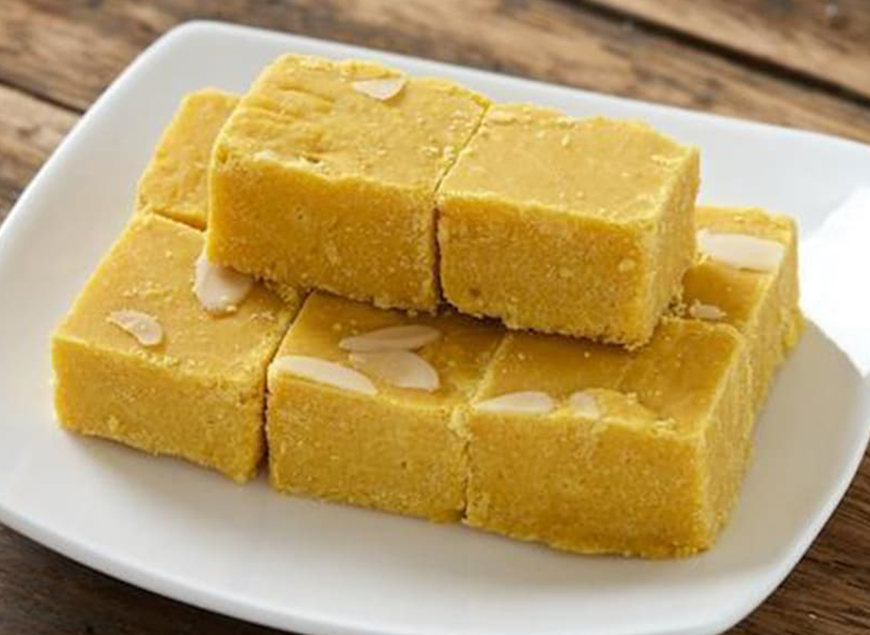 The golden-yellow Besan Burfi represents the golden moments between brothers and sisters.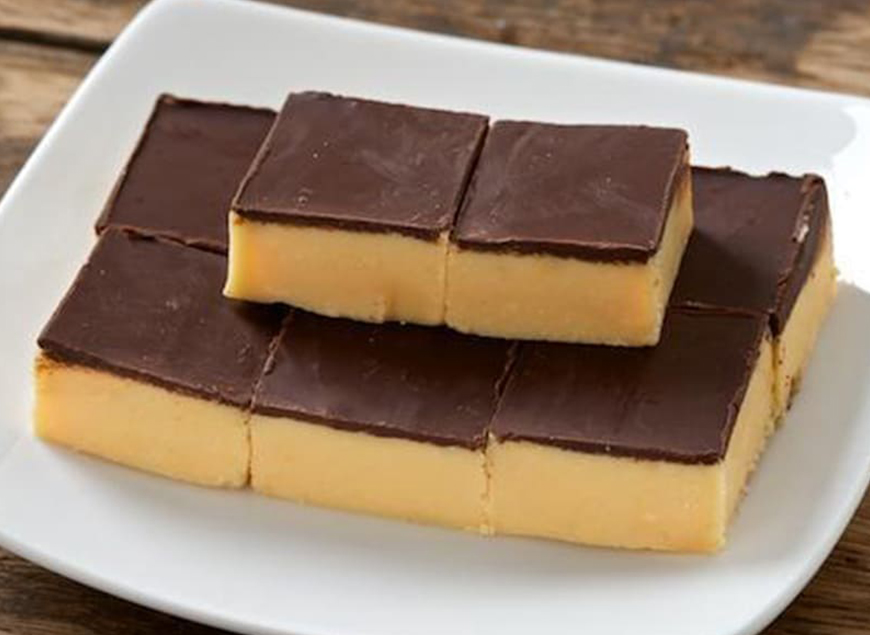 A fusion of traditional and modern, chocolate burfi offers a delectable twist to the celebrations.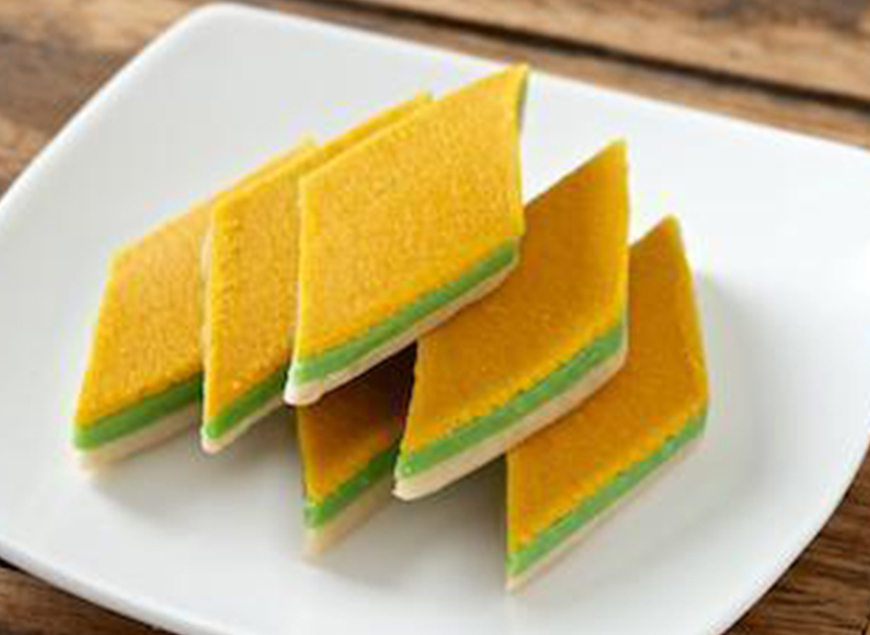 A classic sweet dish with a tricolor theme, you can bring the pure vibes of Indian festivities with this dish.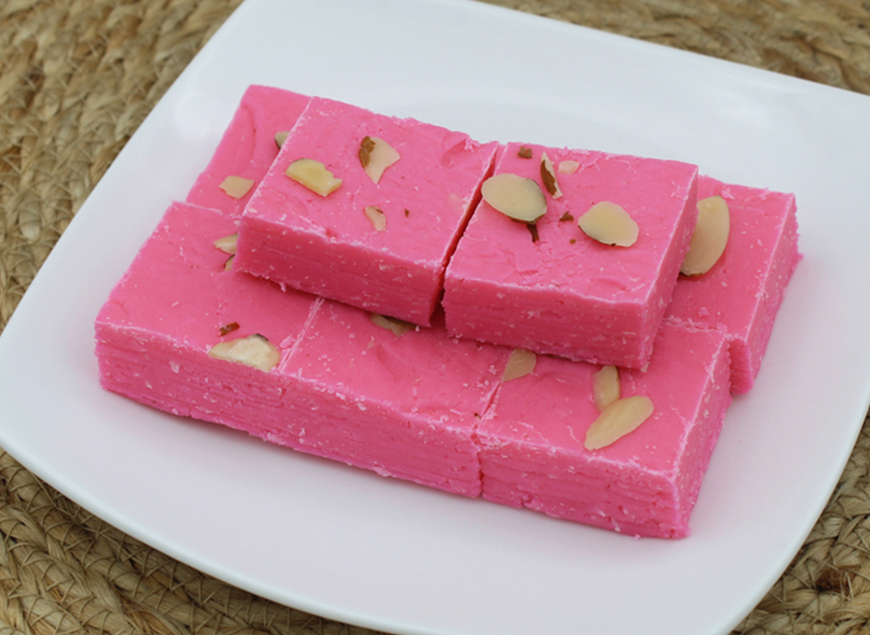 The delicate sweetness of Coconut Burfi evokes childhood memories and shared laughter.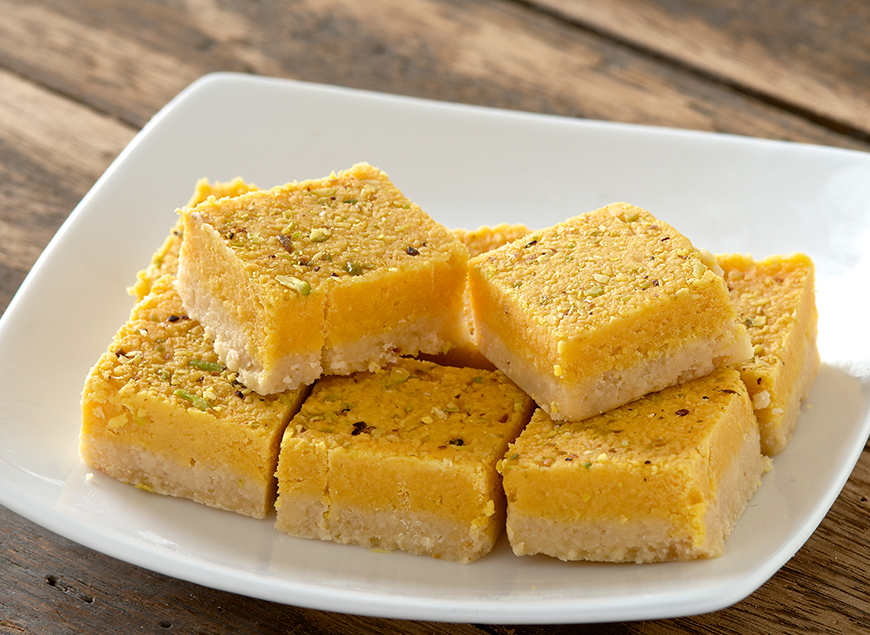 Mango Burfi is a classic mango sweet that brothers and sisters can enjoy even if the season is over and celebrate the sweetness of sibling love.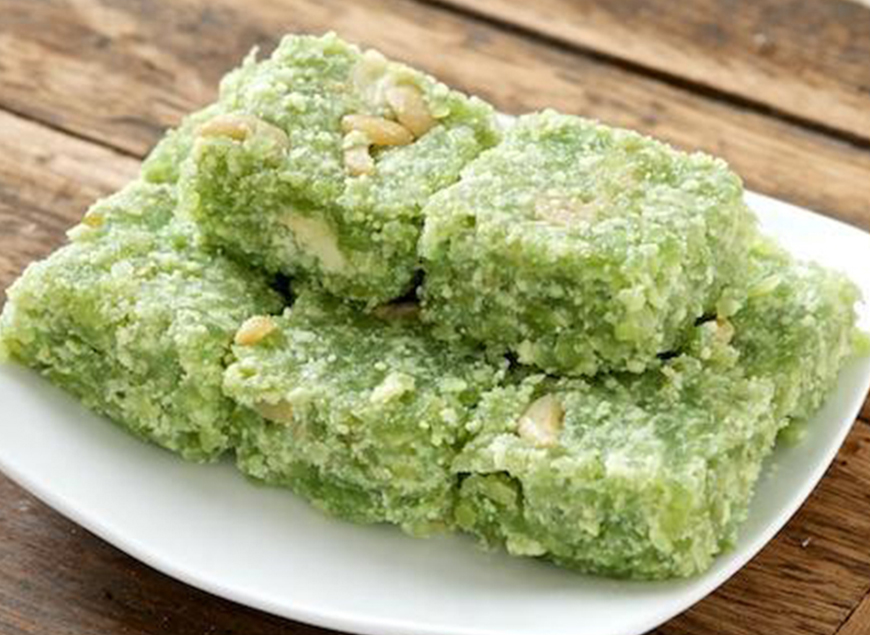 Made from bottle gourd, Dudhi Halwa celebrates the simplicity and purity of the sibling bond.
As Raksha Bandhan is here, let the threads of love intertwine with the delight of unique khoya sweets from Rajbhog Foods.
Our premium quality khoya sweets allow you to share the tradition and taste.
From golden Kesari Peda to the decadent Milk Cake Burfi, each khoya sweet represents the depth of sibling relationships.
This Raksha Bandhan, enjoy the sweetness that bonds brothers and sisters and indulge in the pleasure of tradition layered with the richness of khoya.
You can order our khoya sweets from our website or visit Rajbhog Café or a grocery store nearby to shop for them. Please contact us at orders@rajbhog.com or call us at 201-395-9400 if you have a bulk order for more than 30lb of sweets.
Happy Raksha Bandhan!