Bengali cuisine has the most varied range of sweets. Indian sweets originating from Bengal add a rich traditional essence to any feast.
Read this blog to know about some of our special Bengali sweets!
Every Indian celebration involves a feast, and every feast includes the blissful option of desserts! Sweets are a significant part of an Indian dessert spread, and whenever we think of sweets, the Bengali sweets come to your mind. The taste of Bengali sweets brings a mesmerizing feeling altogether.
Why are Bengali sweets so significant and special?
The sweets of Bengali cuisine contain the traditional and cultural taste of Bengal. They are also loved all around the world. All Bengali sweets have one thing in common and different than North Indian sweets, and that is the absence of ghee. Instead, Bengali sweets are most often made of Chenna which is another form of cottage cheese and the addition of this ingredient brings an authentic taste of Bengal. It is one of the reasons why the sweets of Bengali cuisine are so well known.
In the second blog of this series, we bring you some more sweets of Bengal that you must try at least once: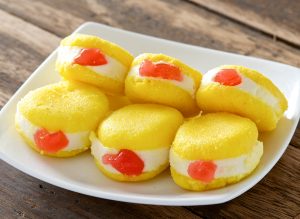 Chandrakala is one of the sweets in the Bengali cuisine that is special during the festive season and, especially during Diwali. The name of this sweet comes from half-moon. The main ingredients that go behind the making of this sweet are Maida and khoya. It is pretty rich in taste in comparison to the other festival sweets of the Bengali cuisine.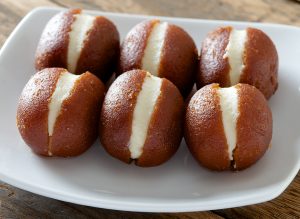 Khir Mohan is a Bengali dessert sweet that is most popular in Odisha. It is made of chenna and sugar syrup. We mix the two ingredients and knead them together to make this sweet. It is a popular offering as Prasad during the Hindu festival of Lakshmi Puja. Khir Mohan boasts a texture and appearance similar to that of Gulab Jamun.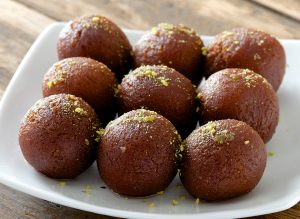 We've all heard of Gulab Jamun, and it is one of the favored sweets of Bengali cuisine. Kala Jamun is not much different, except it is not round and golden brown. As the name suggests, Kala Jamun is darker in color, and the brown shade is closer to the black color. This color occurs after frying the jamuns in low flame for some time. It is an all-time favorite sweet, and we tend to have this during the winters mainly. Additionally, there is another factor of difference between Gulab Jamun and Kala Jamun. The latter is not served with a lot of syrup. It is much drier than that of Gulab Jamun.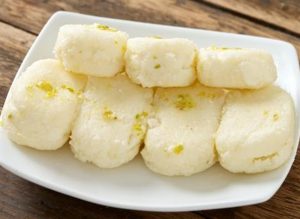 There is another name for White Sandwich in the Bengali cuisine sweets, and that is Malai Sandwich. It is a famous Bengali sweet or mishti dessert that involves paneer, khoya, and milk as its core elements. White sandwich is widely present during the festivals of Rakshabandhan and Durga Puja. It looks just like a sandwich but a little more delicate and softer. Moreover, the usual filling is yellow in color with the outer layers completely white!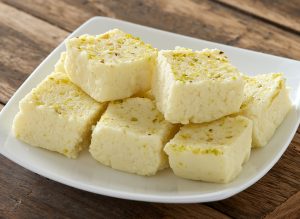 One of the most famous Bengali mishti is undoubtedly Kalakand. It is a fudgy sweet that comprises milk and sugar as essential elements. Moreover, this sweet is very easy to customize as per choice and is also gluten-free by nature. It is one of the most widely-popular Bengali sweets.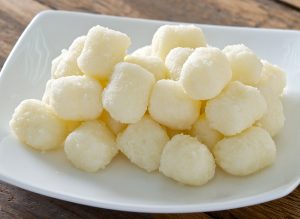 Imagine Rasgulas but without the sugar syrup! That gives you Chenna Murgi. As the name suggests, this Bengali sweet is made out of chenna, a moistened form of paneer. After making the cubes, we coat them with sugar syrups and serve them dry.
On a Sweet Note:
The Bengali mix sweets we mentioned above are just a few out of the vast plethora of sweets the Bengali cuisine boasts. We offer all these delectable sweets!
Rajbhog Foods brings the authentic taste of India to the USA and our sweets are freshly made in the USA. You will find all these sweets alongside a wide range of options in the special Bengali sweets section. You can check them out on our website. If you wish to grab these, you can visit a nearby grocery store or Rajbhog Café, where these are readily available.