The world of Indian snacks is heaven for all food enthusiasts craving the perfect blend of sweet and savory flavors. The flavors of Indian snacks burst like fireworks, and textures dance on your taste buds. This article highlights some of the top mouthwatering Indian snacks at Rajbhog Foods. Read on to learn more about the snacks with the perfect balance of sweet and savory flavors, and discover the ideal pairings that enhance the taste of these delicious bites to new heights.
Indian snacks have a unique ability to make you crave more. Munch on these flavorsome treats to experience the flavors touching your soul. If you are in a treat of authentic Indian snacks, the real flavors of these snacks will surely make you go crazy.
Indian snacks are immensely popular not only in India but also around the world. They are enjoyed as a quick bite, a snack between meals, or even accompaniment to other dishes. These snacks come in various forms, from fried spicy treats to crunchy corn delights. At Rajbhog Foods, you will find an array of traditional Indian snacks that satisfy your cravings.
In this article, you can explore some of our top mouthwatering Indian snacks with sweet and savory flavors. You can also discover the ideal pairings that enhance the taste of these tasty bites.
Let's dive into the flavorful world of Indian snacks from Rajbhog Foods.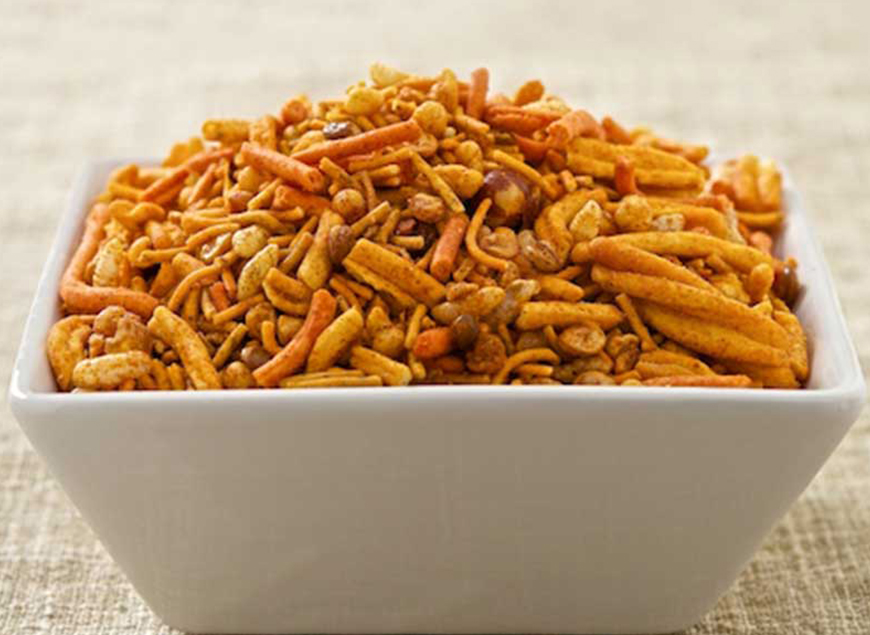 If you are a fan of bold and fiery flavors, Extra Hot Mix from Rajbhog Foods is perfect for you. This snack is a nice blend of crispy lentil sticks, spicy sev, and spicy nuts, all tossed together with plenty of exotic ground spices. The heat of this mix will awaken your taste buds, leaving behind a burst of flavors that will keep you coming back for more. The fiery kick of Extra Hot Mix goes well with a soda-based drink.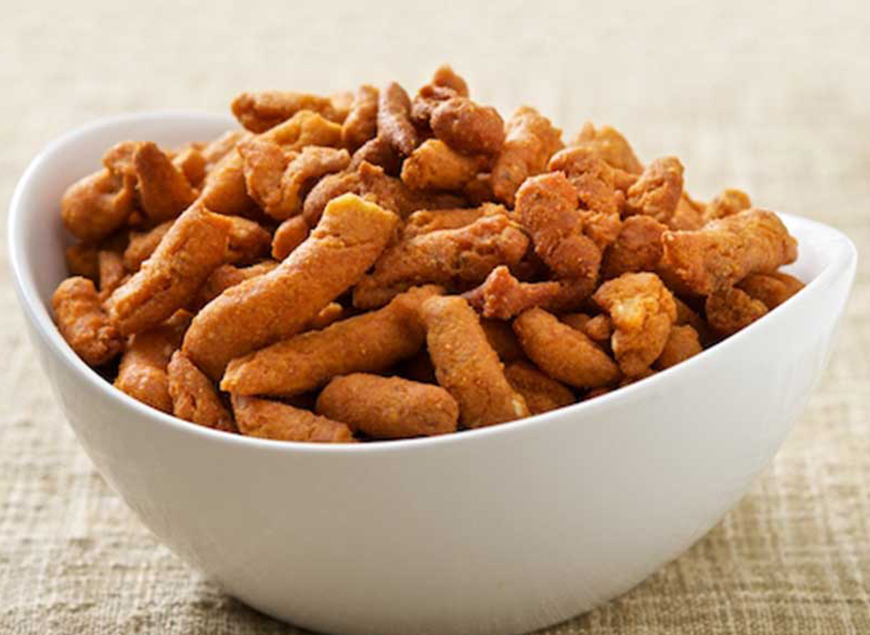 Fulwadi is a traditional Indian snack that originated in Gujarat. It is made by blending besan (chickpea flour) with spices and herbs, which are then shaped into small cylindrical rolls and deep-fried until golden brown. The result is a crunchy and savory treat with a hint of spiciness. Fulwadi pairs perfectly with a cup of masala chai, as the warmth of the tea complements the flavors and textures of this delightful snack.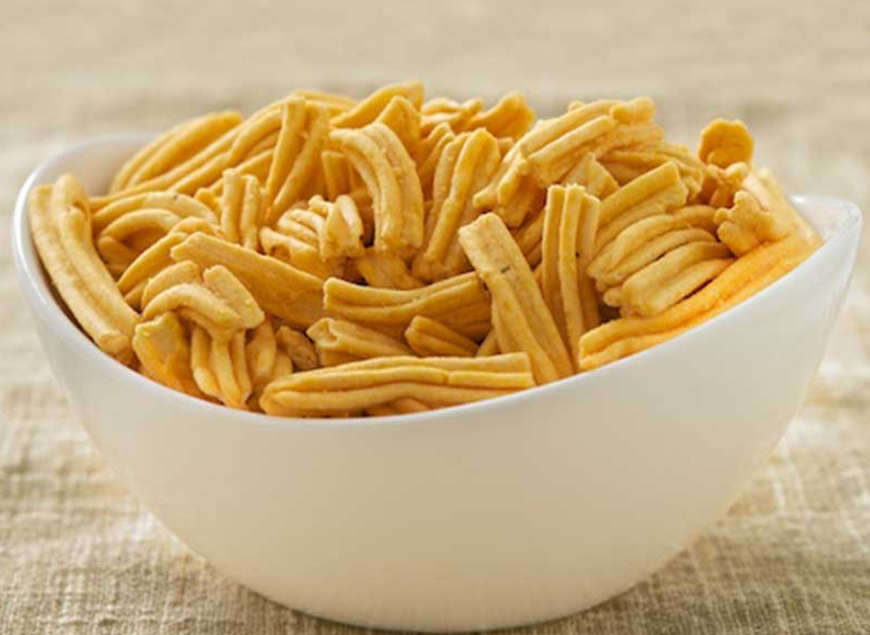 Gathia is another popular Indian savory snack enjoyed across the country. It is made by deep-frying a mixture of chickpea flour and spices, resulting in crispy and addictive sticks. Gathia is versatile and can be enjoyed on its own or paired with various chutneys and dips. The crunchy texture and mild spiciness of Gathia make it an ideal accompaniment to tangy tamarind chutney or zesty mint chutney.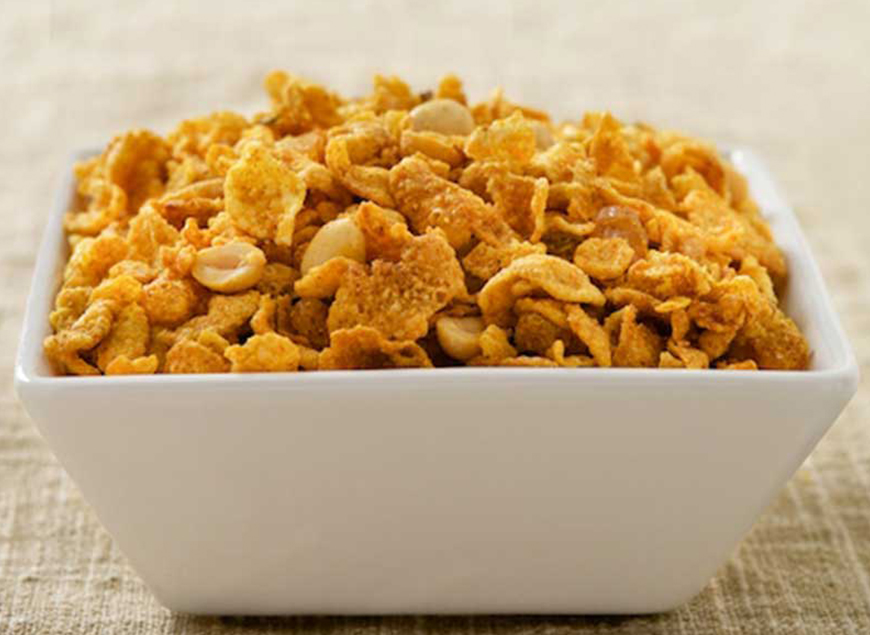 Corn Chevda is a flavorful snack that combines the goodness of corn with a mix of spices and nuts. It features crispy cornflakes, roasted peanuts, powdered sugar, and a variety of savory ingredients, all tossed together to create a delightful blend of flavors and textures. This snack is perfect for those who enjoy a balance of sweetness and spiciness in their snacks. The Corn Chevda pairs well with a refreshing glass of freshly squeezed lemonade, as the citrusy tang of the lemonade complements the savory and slightly sweet taste of the snack.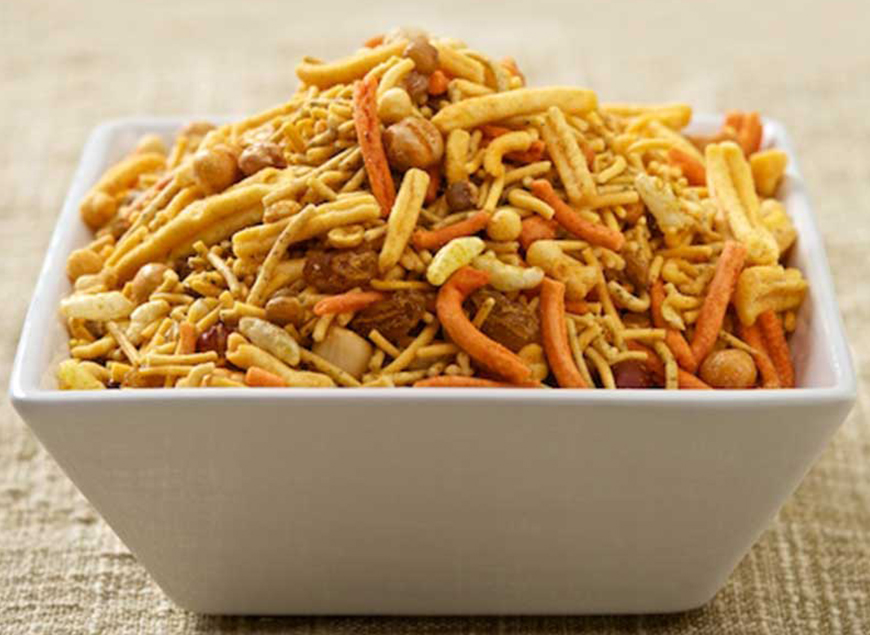 Rajbhog Mix is a signature snack at Rajbhog Foods that shows our expertise in creating delicious Indian snacks. This mix is a delightful combination of crunchy lentil sticks, savory boondi, and a medley of spices that tantalize your taste buds. The Rajbhog Mix is a crowd favorite, known for its perfect balance of sweet and savory flavors. It pairs exceptionally well with a cup of hot masala chai, as the aromatic spices in the tea harmonize with the flavors of this traditional Indian snack.
By now, your taste buds are likely craving to experience the explosion of these spicy and sweet flavors that come with our snacks. Whether you prefer the fiery kick of the Extra Hot Mix, the traditional goodness of Fulwadi, the crunchiness of Gathia, the sweet and spicy notes of Corn Chevda, or the outstanding balance of flavors in Rajbhog Mix, we have something to satisfy every snack craving.
So, the next time you crave a burst of flavors and textures, head over to Rajbhog Café, and you can indulge in our wide selection of Indian snacks. You can also shop for these snacks on our website, and we will deliver them to your doorstep.
Order now and prepare your taste buds for a delightful journey as you enjoy the perfect balance of sweet and savory that Indian snacks have to offer.