Winter is when the craving for tasty, lip-smacking tidbits increases. After all, food tastes all the more delicious during this time, making it the perfect time to enjoy your favorite delights. So, you must stock up on some winter snacks this season. Rajbhog Foods offers you some of the most authentic Indian snacks that satisfy cravings and make everyone else happy! Read this blog to learn about these snacks!
The lazy winter is here, a time of fun and celebrations worldwide. But how do laziness and having fun go hand in hand? Everyone will agree that this season makes us feel like staying home more than going out because of the biting cold winds. All we need during this time is a lot of coziness and lots and lots of comfort in our individual spaces.
But on another note, what else can make us feel comforted and cozy other than staying curled and wrapped up under blankets? Watching several movies and series can be one, or maybe having some friends over at your place for a game night and several activities like this. But what amps up all these things is nothing but some great food.
During winter, snacking is significantly an activity that every person loves to indulge in! Moreover, Indian cuisine boasts a wide variety of namkeens that are perfect winter snacks. These lip-smacking delights are enough to immerse you in the world of flavors, and you won't even know when you might finish up a whole bowl of such snacks within a short span.
So, in this blog, we bring you some of the most authentic Indian winter snacks that Rajbhog Foods offers you! Scroll down to learn about them.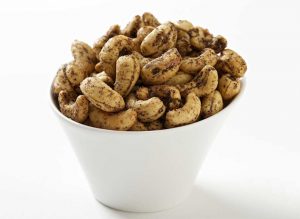 Cashews are good for health, and winter is the perfect time to indulge in them. Rajbhog Foods brings you the very flavorful Black Pepper Cashews that comprise the benefits of cashews and the spicy essence of Black Pepper. The sprinkling of this spice upon the cashews amps up the flavors, and it is one of the best snacks to relish during this season as the inclusion of pepper comes with its respective benefit of adding warmth to the body.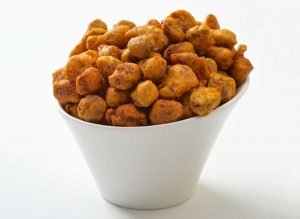 Peanuts will certainly become one of your favorites if you're a snack lover. But we are here to bring you these snacks in their utmost authentic form, with a twist of flavors and spices. So we introduce the very tasty and lip-smacking Peanut Bhujia to you! These peanuts are coated with chickpea flour and mixed with various Indian spices. The taste is a fantastic mix of tangy essence and spicy flavors. So you should try this special Indian namkeen from our product range.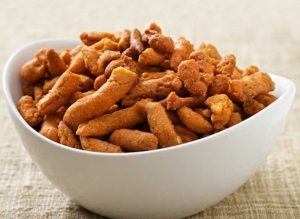 A traditional Indian snack originating in Gujarat, Fulwadi is one of the most-loved tidbits of Indian cuisine. It is a deep-fried snack, cylindrical in shape, and is made of chickpea flour and a mix of several authentic spices. Fulwadi is best enjoyed with some heartwarming Masala Chai or Coffee. Moreover, this crunchy and spicy snack comes to your rescue when you shiver due to the cold and seek warmth. It is another reason Fulwadi is one of the many winter snacks people love to indulge in.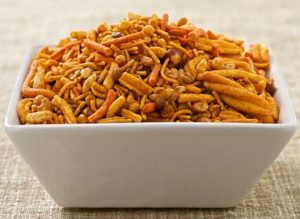 A mix of fried Indian snacks that comprise the flavors, essence, and aroma of numerous Indian spices, Extra Hot Mix is one such winter snack that will be your instant favorite if you are fond of spicy food. Indulging in spicy food warms us up, especially during winter, and the ones who prefer a lot of spice in their food will fall in love with the snack right after having the first handful of it.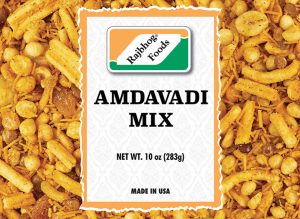 Rajbhog Foods brings you the authenticity of Gujarati flavors through its very delicious Amdavadi Mix! This snack is perfect for the ones who have an appetite for sweet and sour dishes. It is a trail mix comprising trail snacks' health benefits and heavenly taste and flavors. Serve it to your friends and watch as they enjoy it to their heart's content.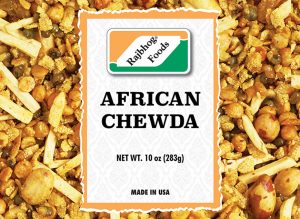 A beautiful trail mix made especially with flattened rice, tree nuts, and potato sticks, African Chevda is worth a shot if you're looking for some mouthwatering winter snacks to serve at a gathering of loved ones. This savory trail mix will probably be your favorite snack right from the moment you try it out for the first time. So don't miss out on the flavors that might surprise you!
Last but not least, in our wide range of Indian winter snacks, Garlic Gathia is the dish that certainly needs no introduction. Gathia is one of the most famous Indian snacks that will satisfy your cravings in no time, and people love to relish it a lot! Now, when the flavors of garlic are added to this amazing snack, is there a reason to think twice? Certainly not! So that's why we bring you this variant. Try it out and enjoy the flavors with utmost joy and satisfaction!
The above-mentioned Indian winter snacks will undoubtedly make your winter evenings special. Share these delightful tidbits with your friends and loved ones, and let them experience the heavenly Indian flavors that'll make them go wow! Head to a nearby Rajbhog Café or grocery store and grab the packs of all these winter snacks today or place your orders online on our website, and we will deliver them to you anywhere across the nation.