As a traveler, it's important to experience the vibe of your favorite place and enjoy some unique flavors on the go. Long trips indeed leave you craving good munchies, and nothing beats Indian snacks that can surprise your taste buds with rich, bold flavors. Having delicious snacks can make your trip more enjoyable wherever you are traveling. Get ready to explore some of the best Indian snacks for travel from Rajbhog Foods. From the crispy texture of Nylon Sev to the savory goodness of Alu Bhujia, these on-the-go delights will satisfy your cravings and add a touch of spice to your journey.
Spring is here, and we all are busy planning our next trip. If you are looking to make your trip more interesting and unforgettable at the same time, make sure you don't leave anything behind.
Snacks make your trip more fun and delightful. They come in handy when traveling to remote places and when sudden hunger bothers you.
Indian snacks are the best option for your upcoming spring trip. They are delicious, come with the best shelf life, and can be the best partners for your trips.
Whether on a road trip, train, or flight, these tasty treats are easy to carry and can easily keep hunger pangs away.
At Rajbhog Foods, we offer the best Indian snacks you can enjoy during travel. Let's discover some of them.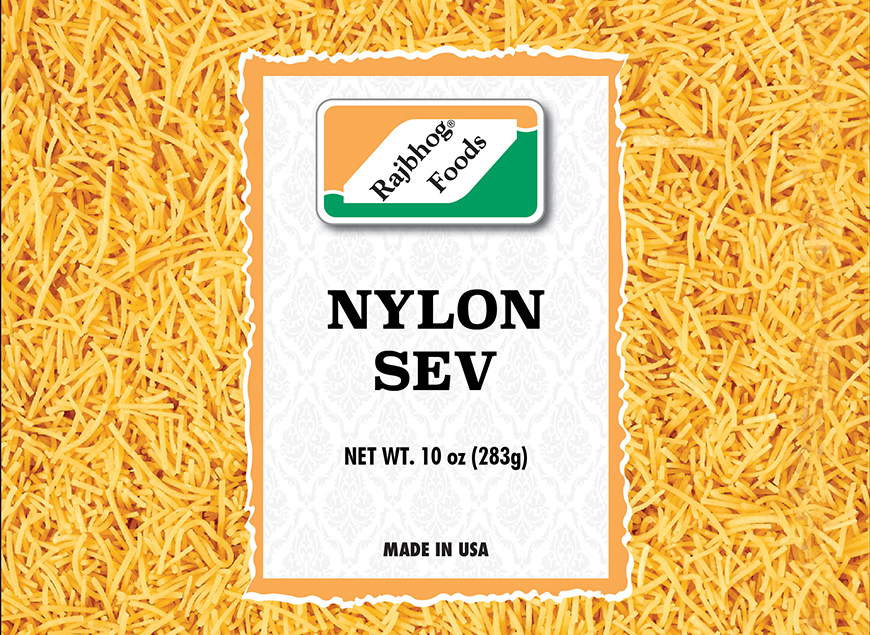 Nylon Sev
The crispy and crunchy Nylon Sev is a popular snack that originated in Gujarat, India. Made from gram flour, rice flour, and spices, it's deep-fried and seasoned with salt and chili powder. This light and airy snack is perfect for munching on during long journeys and can be paired with a cup of hot tea for added flavor.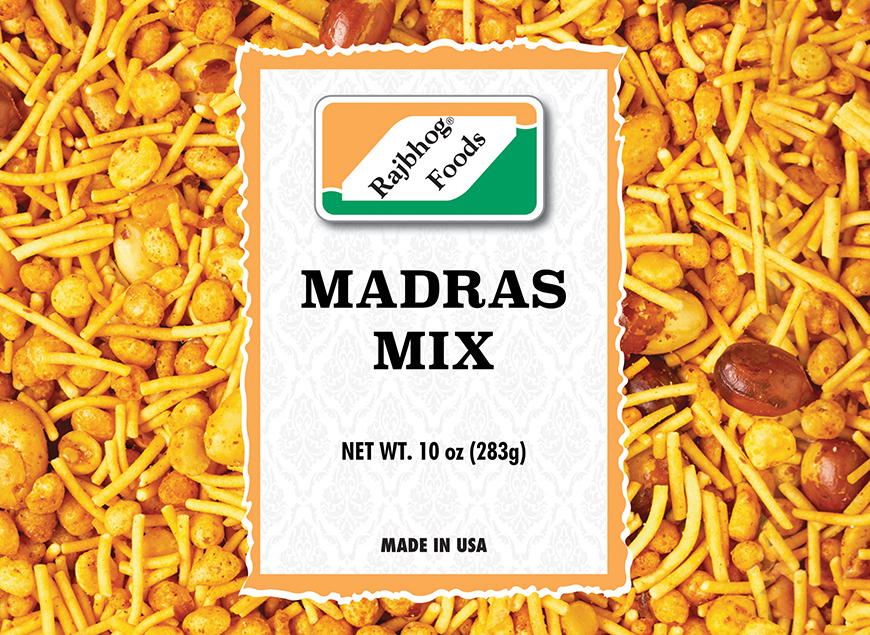 Madras Mix
Next up is Madras Mix, a spicy and tangy mixture of fried lentils, peanuts, and spices that originated in the southern state of Tamil Nadu. This Indian snack is perfect for those who like a bit of heat in their food. Our Madras Mix is crunchy and flavorful, and you can enjoy it as a standalone snack or pair it with a refreshing beverage.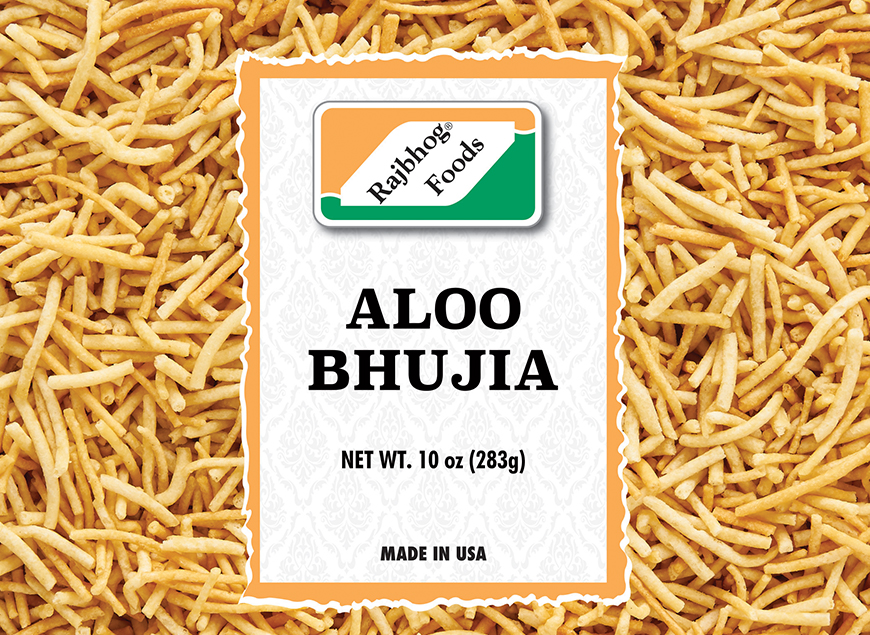 Alu Bhujia
Alu Bhujia is the most popular Indian snack from the state of Gujarat. This crunchy snack is made from mashed potatoes and gram flour and seasoned with cumin, turmeric, and chili powder. It's perfect for those who enjoy savory and spicy flavors and can be easily carried in reusable bags during you travels. Moreover, you can use it to combine with multiple things like a topping for various dishes.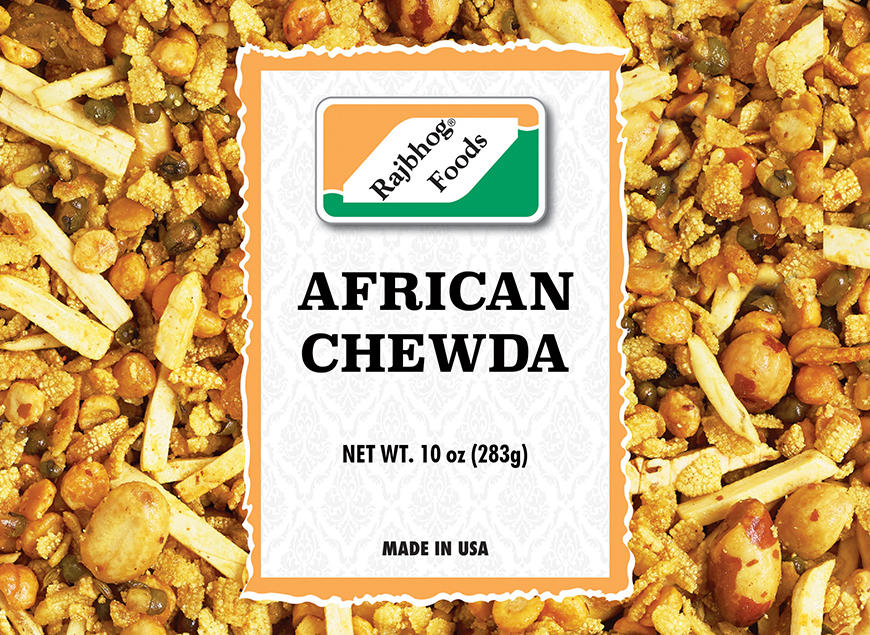 African Chevda is believed to be originated in East Africa, and its a popular tea-time snack. It's a mixture of various ingredients like peanuts, green chilies, and chickpea flour and is flavored with spices like cumin, coriander, and chili powder. This snack is perfect for those who enjoy a blend of sweet and savory flavors and is an excellent option for a quick energy boost during your travels.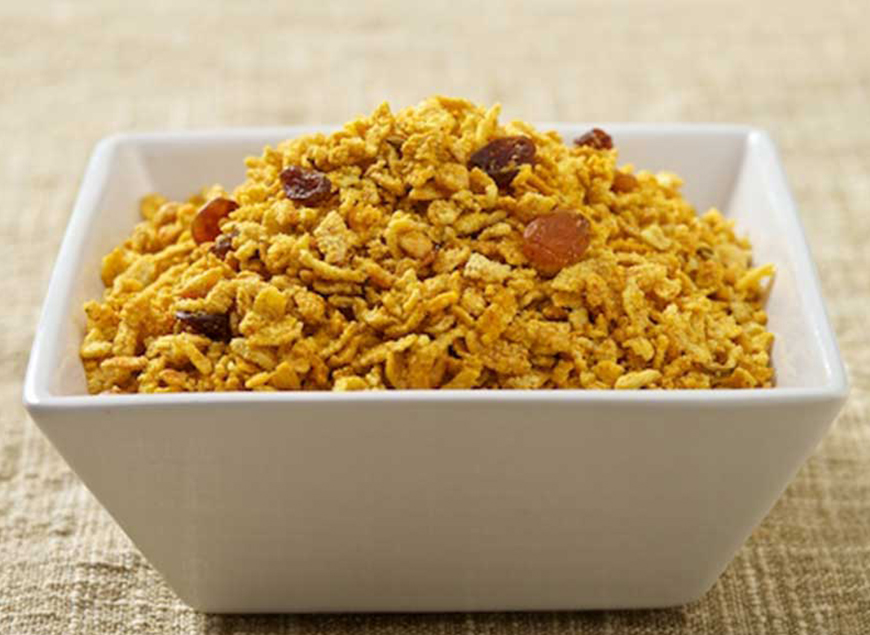 If you want a snack mix that is both sweet and savory, then our Chewda Mix is the perfect choice. This mix consists of roasted peanuts, crunchy poha, and sweet raisins. Chewada Mix has a blend of spices, giving it a unique flavor. The Chewda Mix is a great snack to have on hand when you need a quick energy boost.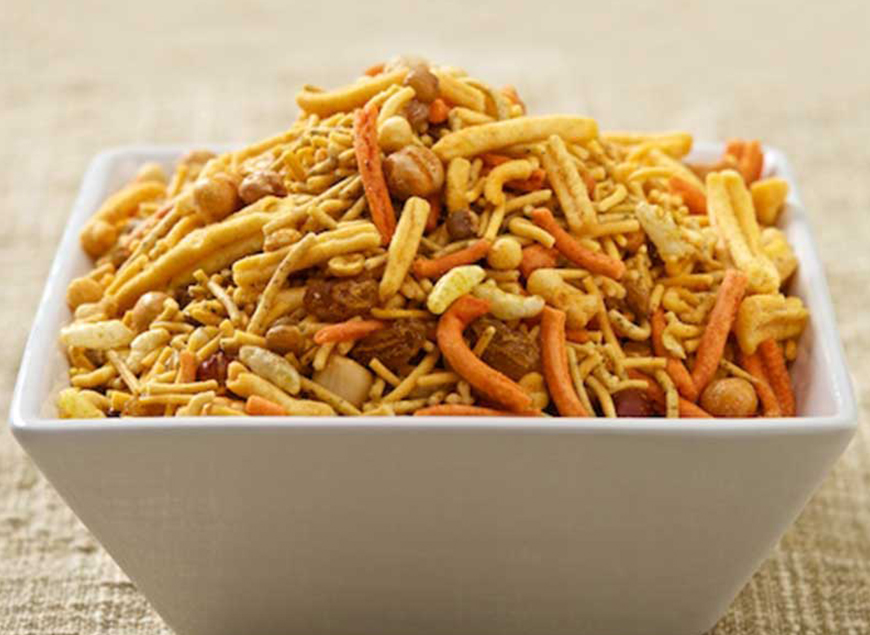 Finally, our signature namkeen from India, the Rajbhog Mix, blends crunchy chickpeas, roasted peanuts, and tasty sev. It is loved by everyone and is packed with flavor and texture, making it the perfect snack for any occasion. You can enjoy a blend of flavors on the go, and it's also an ideal tea-time partner. So, pack this in your bags and enjoy on your rest stops with a hot cup of masala chai.
Indulging in Indian snacks can enhance your experience of enjoying the culture of any place in the world.
These top six travel snacks from Rajbhog Foods are perfect for travelers who are looking to enhance their traveling experience. All these snacks from Rajbhog Foods have the real flavors of India and can make you craving for more on the go!
Whether on a long road trip or a short flight, having these tasty treats handy will make your journey much more enjoyable.
So, don't forget to grab a pack of these namkeen snacks before you head out on your next adventure and savor the flavors of India wherever you go!
You can order these snacks from our website or visit Rajbhog Café or a nearby grocery store to grab our fresh stock of namkeens.