Indian cuisine is known for its rich and diverse flavors, and appetizers are no exception. Everyone at parties loves Indian veg appetizers for many reasons. From spicy kababs to filling samosas, every bite is a burst of aromatic spices that excite you and leave a lasting impression. Indian veg appetizers are the perfect choice for get-together parties, and there are many reasons why they stand out as the best option. With their enticing flavors, irresistible texture, and versatility, Indian appetizers are undeniably the best choice for creating a memorable and enjoyable get-together party. Read to explore reasons to enjoy Indian veg appetizers in your next get-togethers.
Get-togethers hold a special place in Indian culture, bringing together friends and family to celebrate, share laughter, and create cherished memories. An important aspect of these gatherings is the shared love for food.
Indian cuisine, known for its rich flavors, offers a wide range of mouthwatering dishes. Amongst these tasty delights, vegetarian appetizers steal the spotlight, capturing the taste buds of millions.
This article lets you explore the popular reasons why Indian veg appetizers are loved by all in get-togethers, and you can choose from the options of Indian veg appetizers from Rajbhog Foods for your next gathering.
Why Indian Veg Appetizers Are Everyone's Favorites?
Authentic Indian Recipes:

From fiery kababs to spicy samosas, our Indian veg appetizers deliver delightful flavors. All these are made with authentic Indian recipes.

Enhance Socializing:

Desi appetizers offer a wide range of flavors that encourage easy sharing and interaction among guests. These flavorful bites make every moment in your get-togethers more memorable and joyous.

Satisfy Palate:

Indian veg appetizers are carefully crafted to provide a multi-dimensional sensory experience. They come with multiple textures and flavors, pleasing the palate and the soul.
Appetizers from Rajbhog Foods
When it comes to serving delicious appetizers at your get-together, Rajbhog Foods emerges as a reliable choice. Our veg appetizers available in heat and eat packs offer convenience without compromising on taste, allowing you to serve a variety of flavorful options effortlessly.
Let's explore some of Rajbhog Foods' delightful offerings.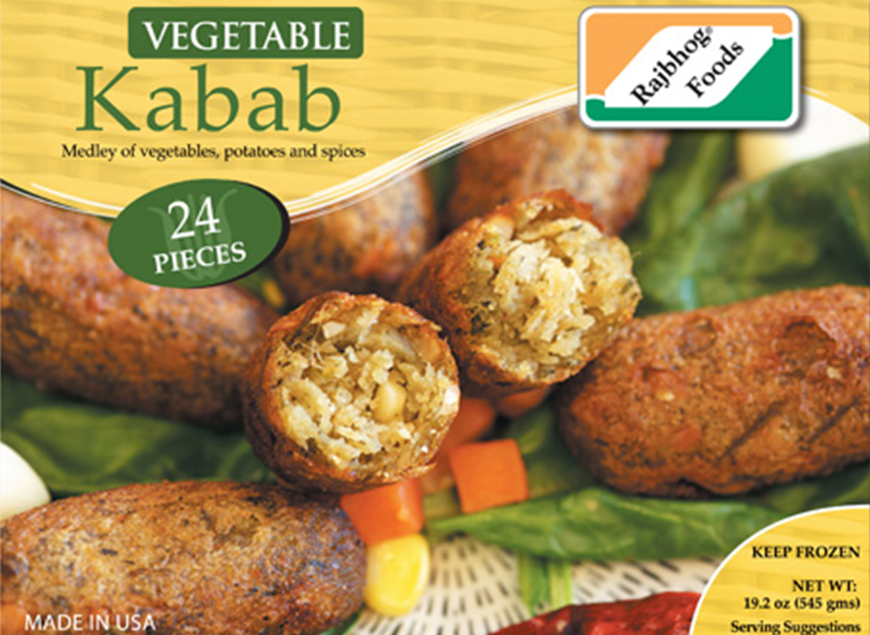 Our Vegetable Kababs are the perfect combination of vegetables, spices, and aromatic herbs. These succulent kababs are packed with flavors and have proven an ideal appetizer to kickstart your get-together.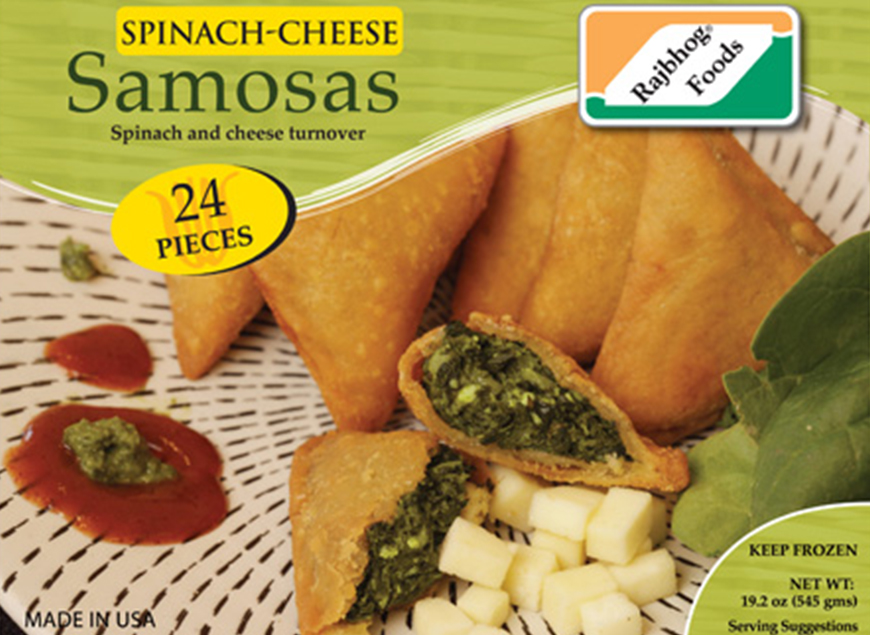 Crispy treat with a yummy cheesy filling on the inside; all love our Spinach and Cheese Samosas. These savory treats are one of many Samosa varieties, leaving your guests craving more.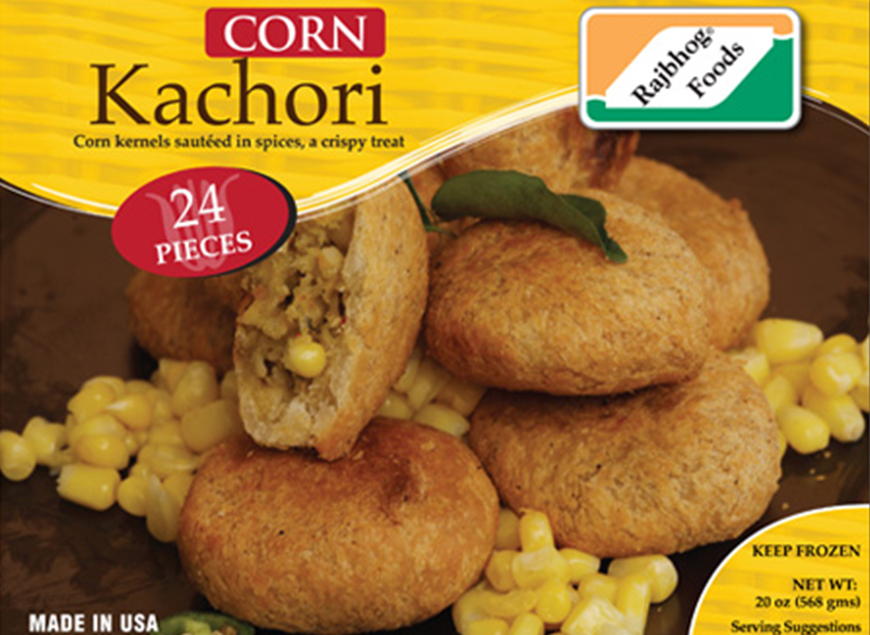 Bursting with the sweetness and crunch of corn kernels, Corn Kachori from Rajbhog Foods is a unique and flavorful appetizer. The combination of spices and the satisfying crunch of the outer shell creates an irresistible experience for your taste buds.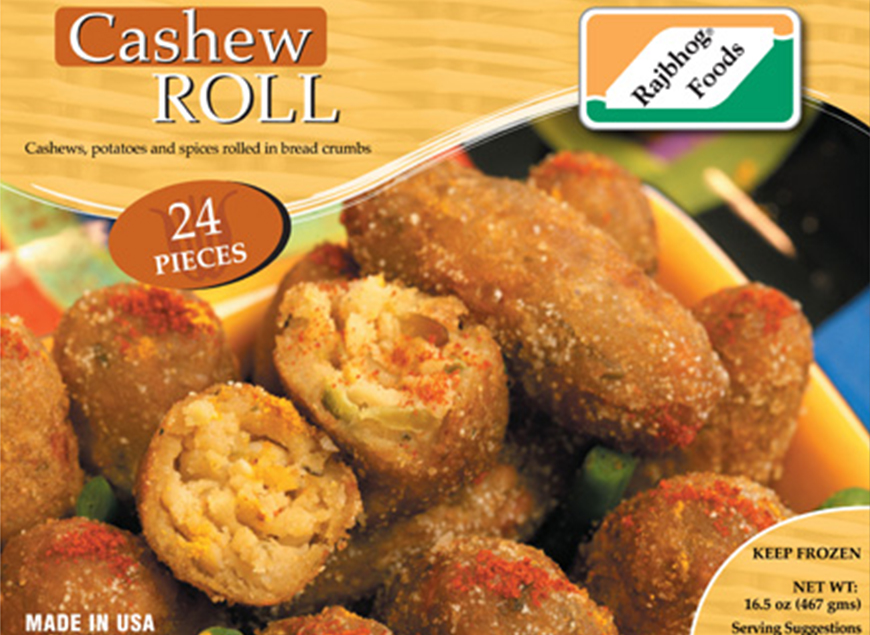 Our Cashew Roll offers a heavenly blend of rolling cashew nuts, aromatic spices, and a little sweetness. These delectable rolls are the perfect balance of flavors and become an amazing addition to your party spread.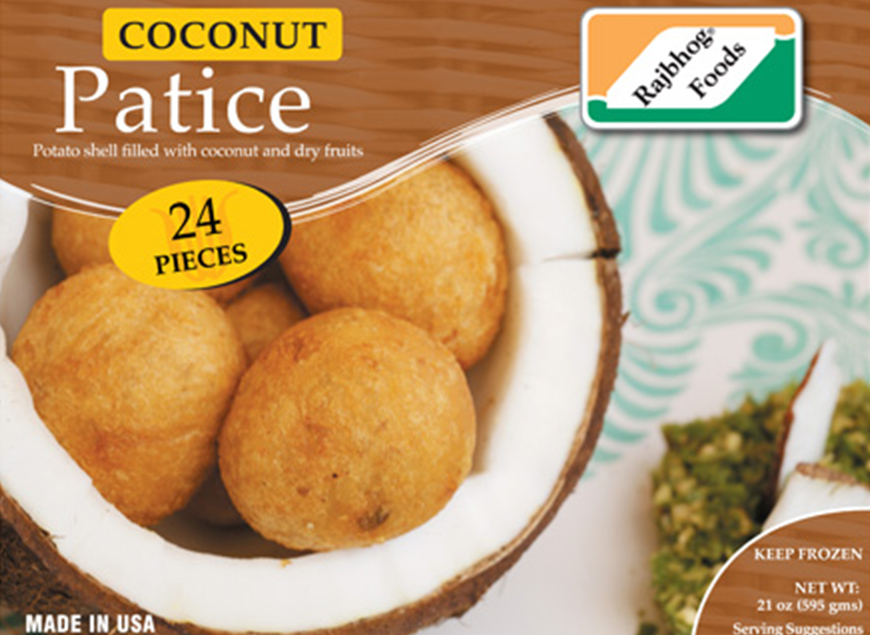 If you are looking for an appetizer with a tropical hint, our Coconut Patice is a delicious appetizer with the richness of coconut, a hint of sweetness, and a subtle crunch. The delicate balance of textures, with a soft and moist interior inside a crispy golden-brown crust, adds to the overall party experience.
Why Choose Rajbhog Foods for Indian Cuisine at Your Next Get-Together?
Trust and Authenticity: We are known for offering authentic Indian cuisine prepared with utmost care and attention to detail. Our commitment to quality ensures that you serve appetizers that meet the highest standards.
High-Quality Ingredients: We source only the finest and high-quality Indian ingredients for our veg appetizers, ensuring that every bite reminds you of India. The food quality is sure to impress your guests.
Range of Options: We offer a wide range of vegetarian appetizers catering to different tastes. Whether you prefer classic choices or crave innovative flavors, there is something for everyone on our menu.
Convenience without Compromise: Hosting a get-together can be hectic, but our ready-to-serve veg appetizers have a convenient solution. You can save time without sacrificing taste or quality, allowing you to focus on enjoying the company of your loved ones.
Conclusion
Indian veg appetizers are essential to any successful get-together, creating memorable experiences.
Authentic Indian flavors, interactive experience and palate satisfaction make our appetizers a favorite choice among hosts and guests.
When considering party appetizers for your next gathering, visit Rajbhog Café or grocery stores spread across the USA for the delightful offerings mentioned above.
With high-quality ingredients and diverse options, we ensure your get-together is filled with delicious moments and satisfied smiles.