Janmashtami, the festival of fun, frolic, prayers, and fasting is almost here. Janmashtami fasting is a big tradition in India.
Rajbhog Foods is here to make sure that you enjoy your Janmashtami 2021 fast with some traditional Indian desserts and other delicacies.
Krishna Janmashtami celebrates the birth of Lord Krishna, the eighth incarnation of the Hindu deity, Vishnu. This festive celebration includes community prayer, distributing prasad (ritual offerings), fasting, and of course folk music. Janmashtami is also called Dahi Handi. On this day, young boys and girls gather around a pot of sweetened dahi (yogurt) hung and form a human pyramid to reach and break it. It is a fun tradition that has been passed down through generations.
On Janmashtami, Hindus fast all day until the birth time of Lord Krishna. If you are fasting this Janmashtami, here are some delicious delicacies from Rajbhog Foods that you can enjoy during your fast: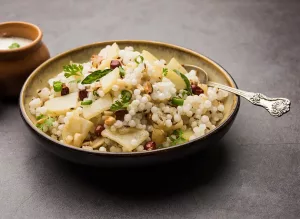 If you are a foodie, fasting can be tough. But Sabudana Khichdi is one such dish that will keep you satisfied even while fasting. Indulge in its delicious flavors this Janmashtami.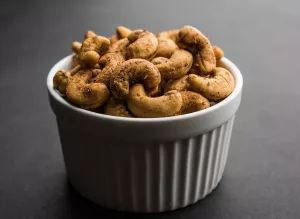 When you can't eat, that's when you can't stop thinking about food! Snack on some tasty black pepper-flavored cashews on your fasting day.
Now let's come to all the amazing Indian sweets that you can devour during your Janmashtami fast. You can also serve these sweets as prasad for your guests and family on this puja day.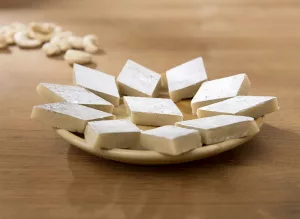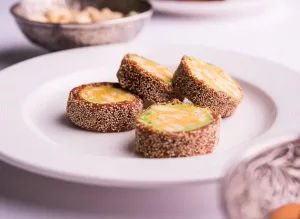 Sweet rolls from Rajbhog Foods are the best cure for your sweet cravings. We have a wide selection of rolls that you can devour
From Anjir Roll, Nut Roll, Swiss Roll to Mohini Roll, each one is truly special.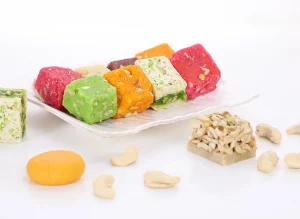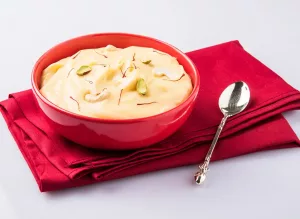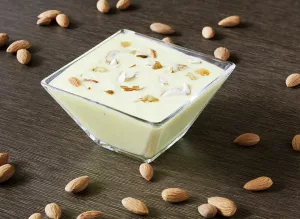 Basundi is rich and creamy sweetened milk topped with fruits and nuts to give it that extra flavor. Our Angur Basundi is the perfect sweet dish for breaking the fast of Janmashtami.
Indian sweets are incomplete without the universal favorite Halwa. Serve it at your grand celebration this year. Choose from these delightful flavors: Gajar Halwa, Dudhi Halwa, and Dry Fruit Halwa.
Make this Gokulashtami a sweet and memorable one with incredibly delicious Indian desserts from Rajbhog Foods.
Rajbhog Foods has an extensive menu of all types of sweets and authentic Indian dishes that are perfect for any occasion. You can shop for Indian sweets in the USA from our website www.rajbhog.com or visit a Rajbhog Cafe near you.
Wishing you and your family a Happy Janmashtami!