What do you do with the leftover Rajma? Your beloved kidney beans can be turned into fantastic dishes even after being cooked with another recipe. Don't waste your favorite Rajma; try some exciting dishes mentioned in this article.
We all love a perfect comfort meal of Rajma chawal, or naan with Rajma! If any of you are away from home, you must be missing that warm steamy bowl of mildly spicy Rajma served with soft chapatis your mom brings you.
Rajma masala, or Indian curry made with red kidney beans, tastes best when cooked properly! The simple dish prepared with traditional sauce is enough to please our soul when served with steamed rice or Indian bread.
Suppose you have Rajma at home in excess quantity. Do you think it will that appealing in every meal throughout the day? We hope you won't be wasting these heavenly beans, so what would you do with them?
Do you have leftover Rajma? You can simply use the same with other fascinating leftover recipes to make your next perfect meal.
Let's explore some delicious dishes you can make with leftover Rajma.
Rajma Dishes With Rajma Masala: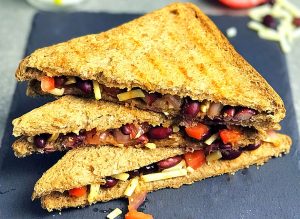 Rajma Sandwich
Your spicy Rajma masala can go in regular bakery bread. You can either enjoy it as a regular sandwich with veggies or grill it to make a fusion sandwich dish with spicy Rajma. Enjoy this dish during your breakfast, or you can also offer this to your family members as a tea-time snack.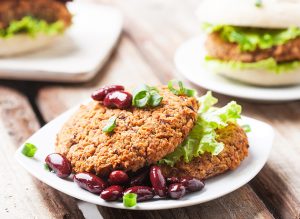 Rajma Cutlet
Rajma cutlet might taste better than your regular aloo tikki! Just drain the curry out of your regular Rajma masala and keep it aside. Mash the dry Rajma. Add spices like red chili powder, green chilies, garam masala, amchur, coriander leaves, and salt. Add regular maida to this mixture and mold it into round cutlets, and shallow fry. Rajma cutlets can also be enjoyed in a tikki chaat. Add some tamarind chutney, sev, and enjoy a unique chaat dish!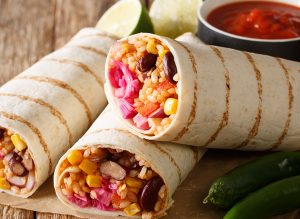 Rajma Roll
Make a soft, skinny roti at home, or bring tortilla wraps. Add chopped onions, sliced tomatoes, paneer, chutney, and regular spices to your leftover Rajma curry and use it as a filling to make a tangy and spicy Rajma roll. Add some chopped vegetables, sauces and enjoy it for dinner with some tamarind sauce or tomato ketchup.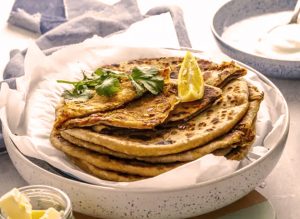 Rajma Paratha
Just like you make aloo paratha at home, use ready Rajma curry for tasty Rajma parathas. Remove the curry from the dish and mash the dry Rajma. You need to mix it with an equal amount of flour. Add salt for taste, red chili powder, and carom seeds, and knead the dough. Make Rajma paratha with the dough.
Truly, Rajma goes with everything!
Now you can fully enjoy your leftover Rajma with these easy DIY recipes!
If you are in the USA, a long way from home, you can stop worrying about how to make authentic Indian Rajma at home and bring home Rajma from Rajbhog Foods.
Our authentic Indian Rajma is kidney beans slowly simmered in a traditional spiced sauce. Just bring home our convenient heat-and-eat pack of Rajma, and if you leave some behind, you can try the recipes mentioned above.
Rajbhog Foods, an Indian food brand established in the USA, has been serving delicious Indian food and sweet delicacies for more than 40 years!
You can find all our offerings at our signature Rajbhog Cafés and multiple grocery stores.
At Rajbhog Café, we also offer a real Indian dining experience, where you can enjoy Rajma and other tasty Indian dishes in an Indian-style ambiance. Visit today!