Ganesh Chaturthi, a cherished Hindu festival, comes alive with traditional dishes that enhance the celebration's authenticity. Authentic Indian dishes are important in celebrating this holy occasion as intended. For those in the USA seeking traditional dishes, Rajbhog Foods is the exclusive brand offering the original taste of India during festivals and special occasions. With our range of delectable options, we can ensure that the essence of this sacred festival is truly embraced. Read the complete blog to learn more about the significance of these traditional dishes and how to celebrate Ganesh Chaturthi with tradition.
Ganesh Chaturthi or Vinayaka Chaturthi holds a special place in the hearts of Indians worldwide.
This joyous occasion celebrates Lord Ganesha's birth, the god of wisdom and the remover of obstacles. It is when traditions are upheld, prayers are offered, and families come together.
But perhaps the most delightful aspect of Ganesh Chaturthi is the traditional Indian dishes that grace the dining tables. Food is not just sustenance during this festival; it is a cultural attraction that binds generations and evokes nostalgia.
In this blog, you can explore how Rajbhog Foods, a brand established in the USA, helps you connect with your roots by offering an exclusive range of traditional dishes, ensuring that the essence of this sacred festival is truly embraced.
Rediscover Your Culture with Rajbhog Foods.
We understand your cravings for the flavors of India, especially for those who have settled in the USA.
Our menu is thoughtfully designed to cater to your cravings for traditional and authentic Indian dishes. While our offerings encompass various savory delights, our sweets steal the spotlight during Ganesh Chaturthi.
These traditional dishes are crafted with care and expertise, providing a taste of India that transcends geographical boundaries. As you celebrate this festival, let Rajbhog Foods be your companion on a journey that rekindles your connection to your Indian heritage.
Various Sweets and Desserts You Can Enjoy During Ganesh Chaturthi are mentioned below: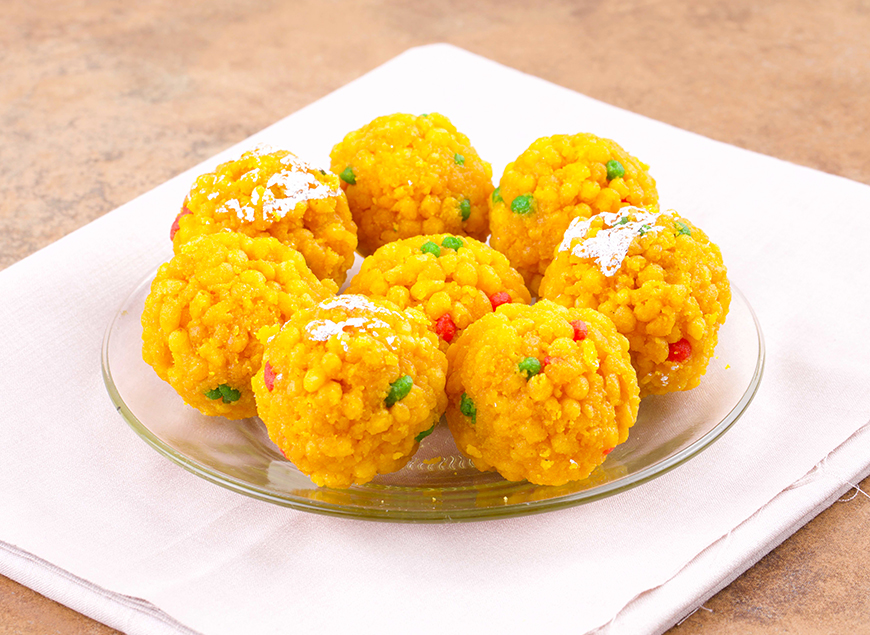 These spherical delights, generously coated in sugar syrup and dried, are one of the favorites during Ganesh Chaturthi. Their sweet crunchiness is a must-try, embodying the festive spirit.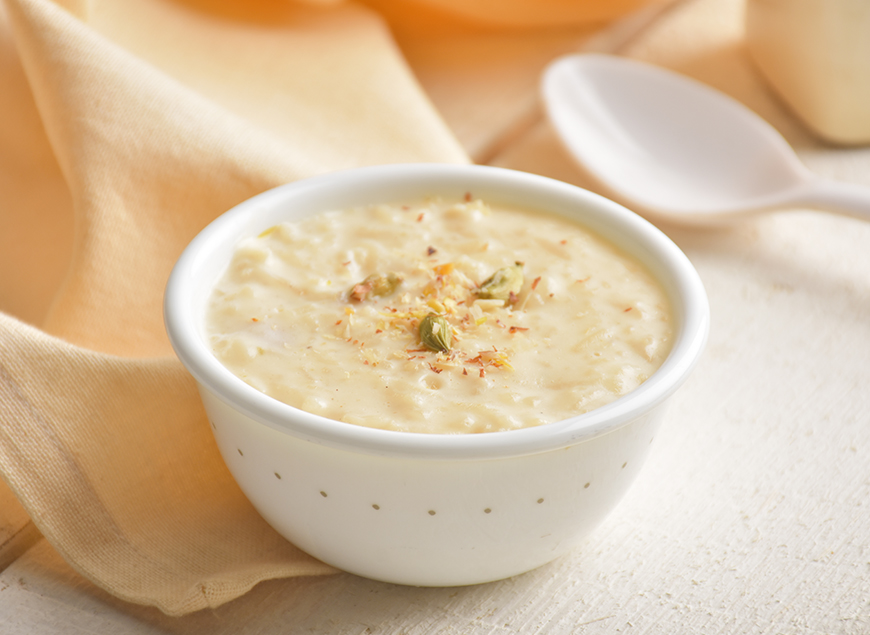 A creamy cardamom flavored rice pudding infused with the richness of saffron. It is one of the comforting traditional desserts that symbolizes Lord Ganesha's love for sweet treats.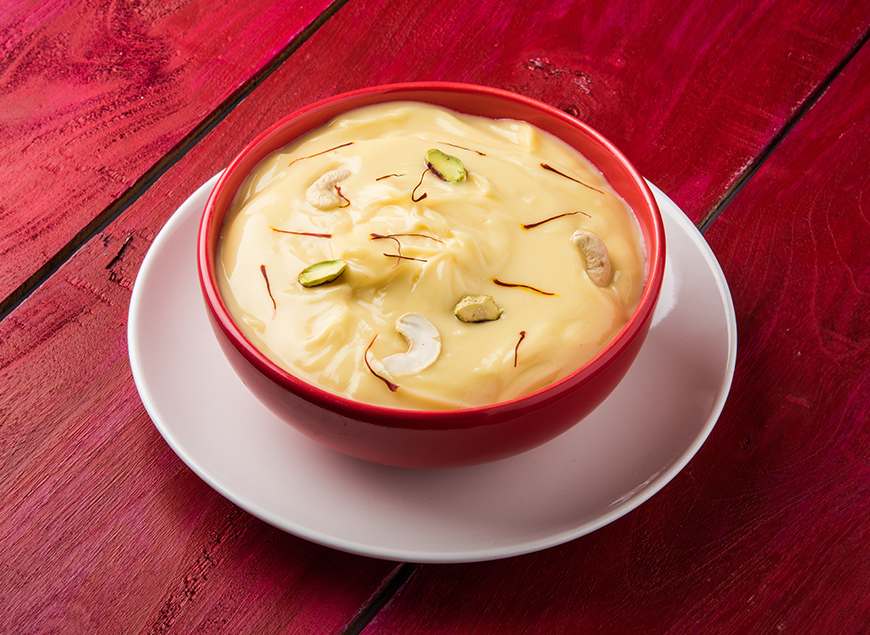 This yogurt-based dessert with a vibrant golden hue is a popular dish that can be enjoyed during or after meals. The addition of saffron lends an exquisite flavor that is sure to tempt your taste buds.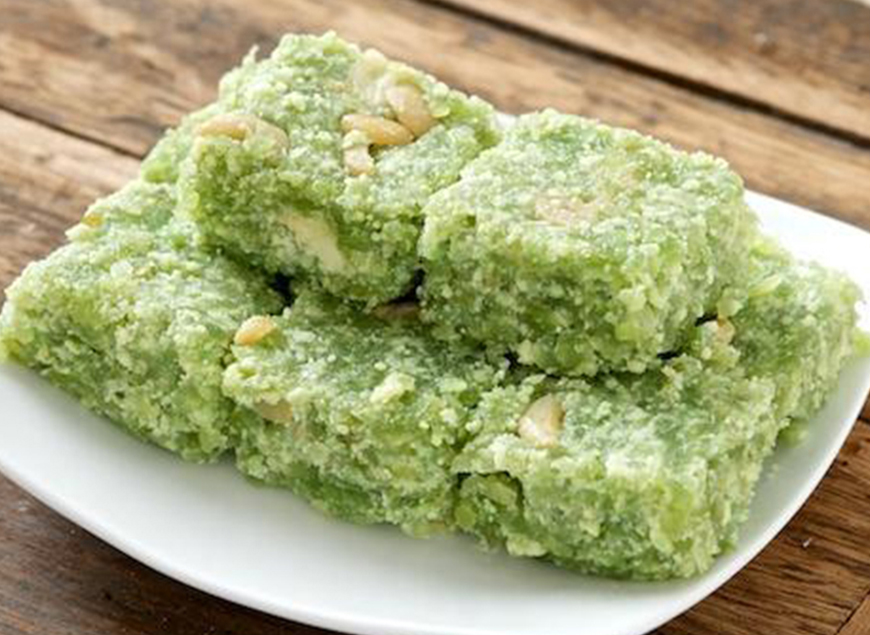 A warm and aromatic delight made from bottle gourd, ghee, and sugar. Its melt-in-the-mouth texture and subtle sweetness make it a heavenly experience.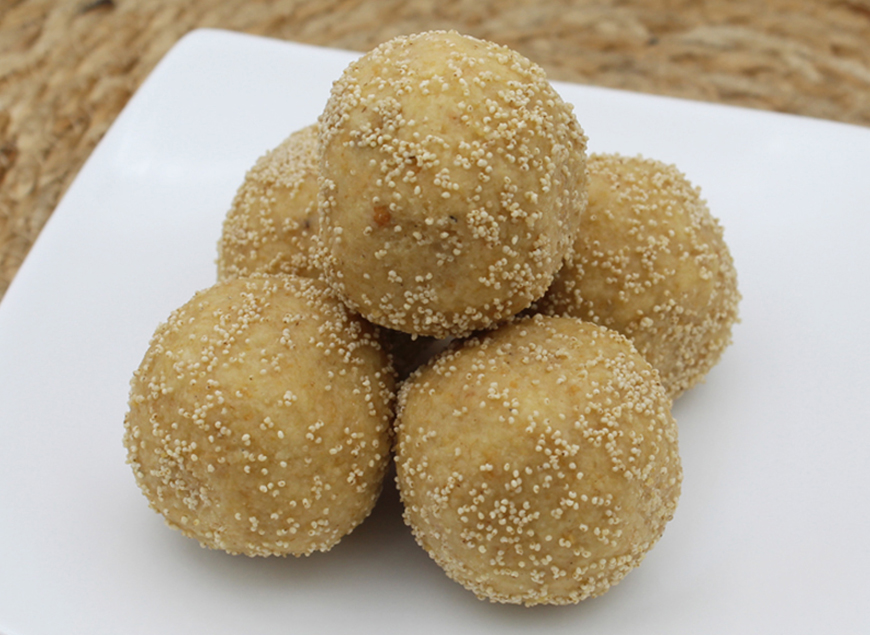 These energy-packed sweets, made from coarsely-ground wheat flour and ghee, are a delightful offering to Lord Ganesha. Churma Ladoo, a homemade mithai truly reflects the authenticity of Ganesh Chaturthi.
Celebrate Ganesh Chaturthi with Rajbhog Foods in the USA.
At Rajbhog Foods, we invite you to celebrate Ganesh Chaturthi with authenticity and tradition. Our diverse range of delectable dishes caters to your every craving, ensuring that you experience the rich cultural heritage of India right here in the USA.
Make Rajbhog Foods a part of your Ganesh Chaturthi celebrations, and let our tempting flavors of mithai and desserts enhance the joy of this auspicious occasion.
In Conclusion
Ganesh Chaturthi is a celebration of faith, tradition, and togetherness. The traditional dishes served during this festival are not merely food; they mirror the culture of India.
Rajbhog Foods proudly brings you the authentic taste of India, allowing you to relive the cultural attractions of Ganesh Chaturthi in the USA. As you enjoy our delicious delights and immerse yourself in the spirit of Indian festivals, remember that we are your partner in preserving traditions and creating cherished memories with loved ones.
You can buy Indian sweets from our website and our desserts from Rajbhog Café or grocery stores across the USA.
So, visit to buy now and let the delectable must-try delicacies be your way of paying homage to Lord Ganesha.