Gujaratis love food, and it's an integral part of their lives. Gujarati snacks make up a major part of its local cuisine. These snacks are both flavorful and healthy. Winter is the best season to enjoy some authentic Gujarati snacks packed with health benefits! Let's discover some Gujarati specialties you must indulge in this chilly season. Is your mouth watering already?
Gujarati snacks are flavorful and delicious. All dishes in Gujarati cuisine are unique in themselves, and many of them come with various health benefits. Winter is the time when we need healthy snacks, so it's the best time to enjoy Gujarati snacks!
Gujarati cuisine is heaven for vegetarians as it has a melange of flavors. It is made with simple ingredients, mild spices, and easy recipes that leave us drooling all over.
You have heard of Indian namkeens, popular snacks enjoyed during tea time or even with regular meals. Gujarat has so many of them to offer.
Farsan is eaten during breakfasts and during the many courses of famous Gujarati thali. Some popular dishes like sev tamatar nu shaak are prepared with sev, one of the favorite Gujarati snacks.
Let's discover the top Gujarati snacks you must try this winter to warm up your tastebuds and soul…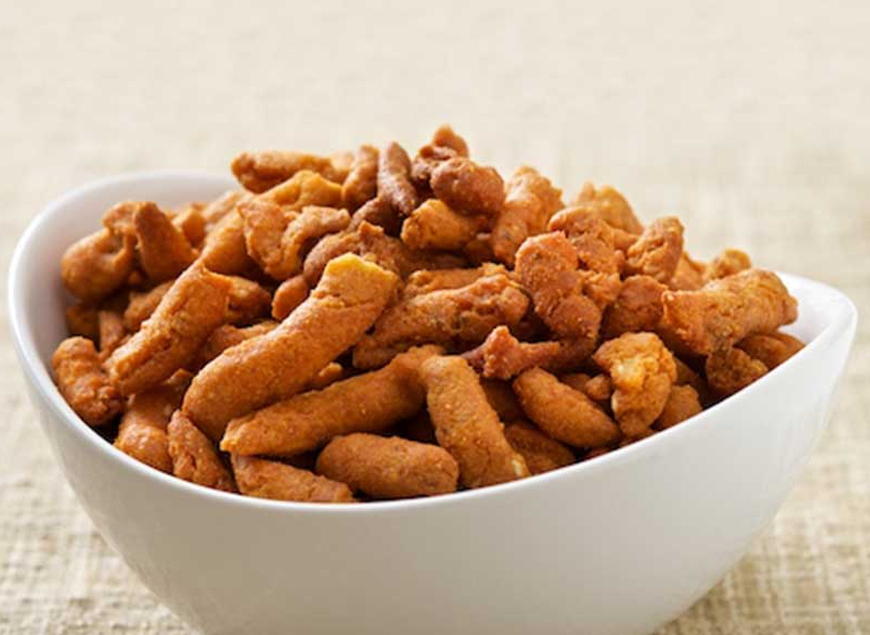 Fulwadi is one of the most authentic staple Gujarati foods of all time. Filled with savory flavor and with a crunchy and crispy texture, Fulwadi is a deep-fried snack made with rough besan. With the perfect ingredient ratio and simple recipe, Fulwadi is at the top of our list of popular Gujarati snacks during winter. Due to its special spices, Fulwadi has a very long shelf life, so you can store them for many days.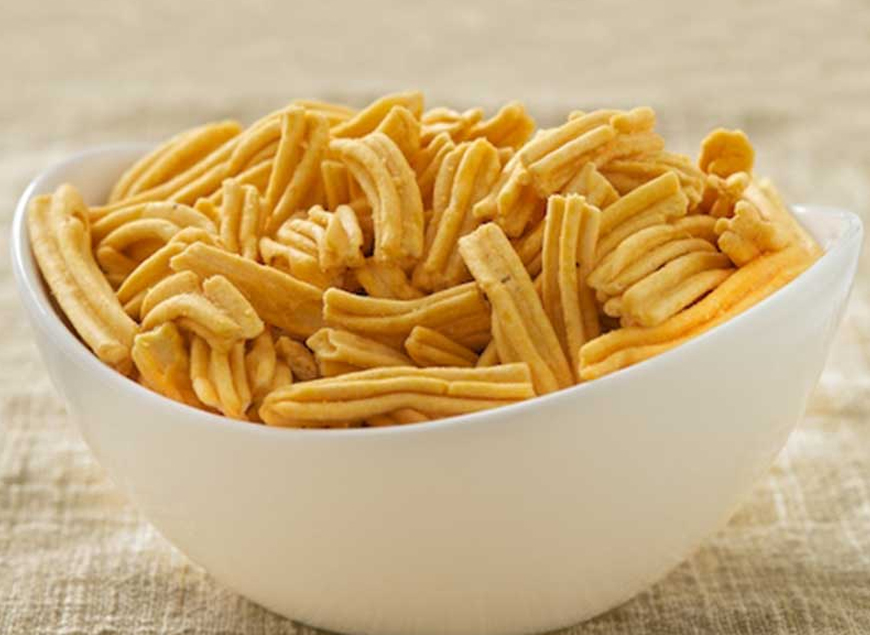 Gathiya is another popular Gujarati snack made with healthy chickpea flour. The cylindrical strips of chickpea flour are deep fried and have a soft texture compared to Fulwadi or any other farsan item in Gujarati cuisine. Commonly served with tea, these soft and puffy Gathiya are mostly found throughout Gujarat at various food stalls. With the right spices, the perfect Gathiya are mild in flavor and can be enjoyed as a winter snack.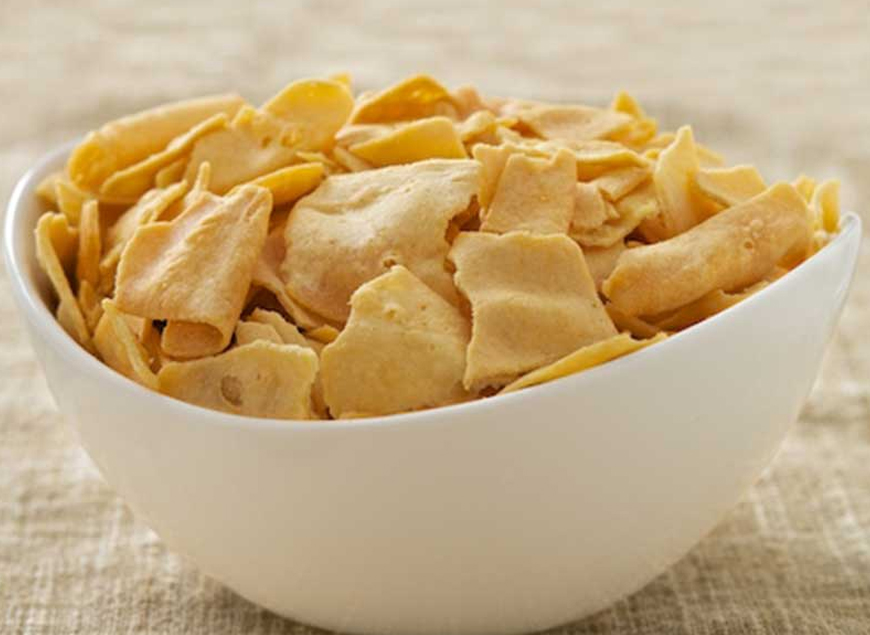 Some people prefer a bit of citrusy yet mildly sweet flavor in their dishes, and especially for them, the perfect ingredient is the very flavorful Coriander Powder. This famous and commonly used desi spice is obtained from coriander seeds and is green in color. It brings along a fresh fragrance and adds a citrusy yet sweet, minty twist when added to various dishes.
The benefits of Coriander Powder are plenty, but the most notable ones are that it benefits our bones' health and works excellently toward curing mouth ulcers.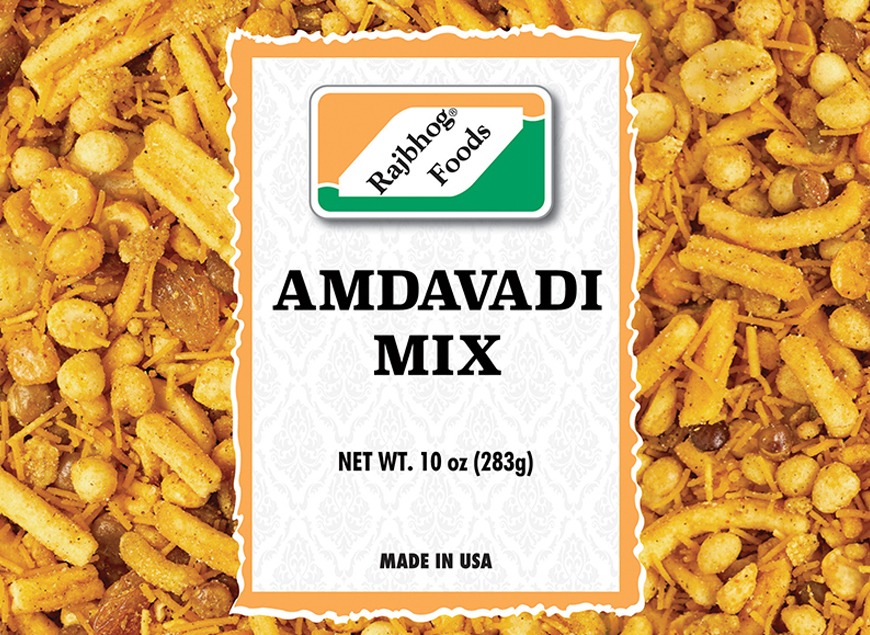 Iconic Gujarati Amdavadi Mix belongs to Ahmedabad, one of the most important cities in Gujarat. Filled with unique ingredients like poha, cornflakes, masoor, sev, roasted peanuts, and other farsan items, Amdavadi Mix is an ideal snack for winter. It gives adequate nutrients like protein, sodium, carbohydrates, and energy. You can enjoy it as a tea-time snack or bring it on your road trip as a filling snack.
Gujarati snacks may belong to Gujarat, but they have made their special space in worldwide cuisine.
This list of excellent snacks gives you a brief look into the varied cuisine of the Indian state.
We are sure you are excited to enjoy these namkeens! Then, wait no more. Visit our Snacks section on the website and order your favorites today. We deliver delicious and fresh Gujarati snacks across the USA. You can visit our signature Rajbhog Cafe to buy your packs or find our varieties in nearby grocery stores. You can also order from our website.
Make sure you check out our many other authentic Indian varieties along with these special snacks.