Raksha Bandhan or Rakhi Purnima is an Indian festival that celebrates the beautiful bond between a brother and sister.
With Raksha Bandhan just around the corner, let us help you sweeten this auspicious day with irresistible Indian sweets from Rajbhog Foods.
The significance of Raksha Bandhan can be traced back to the Hindu epic Mahabharata. On the full moon day of the Hindu calendar month, Shravana, it is said that Draupadi, the wife of the Pandavas, tore off a piece of a saree and tied it to the Hindu God Krishna's injured finger. A grateful Krishna acknowledged this simple piece of cloth as Raksha Surta, or a promise of protection. He fulfilled his promise when the Kauravas tried to dishonor Draupadi in court by making her saree an endless piece of cloth.
Today, while celebrating Raksha Bandhan, the sister ties a Rakhi, a colorful thread to her brother's wrist as a symbol of her love, and the brother, in turn, gives her a gift to cherish their bond.
Raksha Bandhan like any Indian celebration is incomplete without mouthwatering food, and of course, a platter of delicious Indian sweets.
Here are some Rajbhog sweets that you can add to your special Raksha Bandhan 2021 celebrations: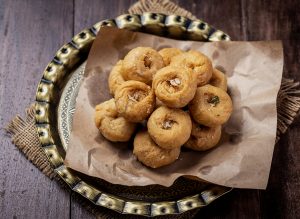 Make this Raksha Bandhan a special one with our famous Balushai, the Indian fried donut. We're sure your siblings love donuts as much as we do. Treat them to this delicious Indian version on this happy occasion.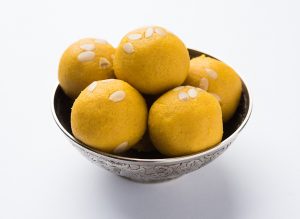 Bring back childhood memories with our homestyle Besan Ladoos dipped in pure desi ghee (clarified butter). Besan Ladoos are a truly classic Mithai found in every Indian household on a special occasion.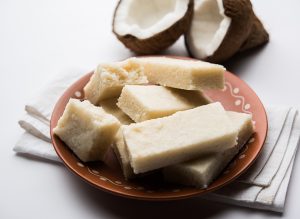 The summer season calls for coconut-flavored sweets! And Rajbhog Foods has the perfect one for you, Coconut Barfi. Our Coconut Barfi is made from fresh coconut, milk, and sugar that gives it a refreshing and creamy texture.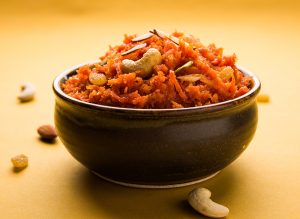 Raksha Bandhan wishes are in order with some creamy Gajar Halwa, one of the classic Indian desserts that make any feast extra delicious. Serve it at your Rakhi 2021 feast this year!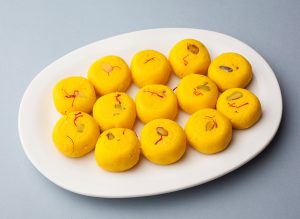 The glory of all Indian sweets, the famous Kesari Peda is sure to make your Rakhi celebrations a hit. Its rich saffron color and incredible sweetness are what make this sweet extra special.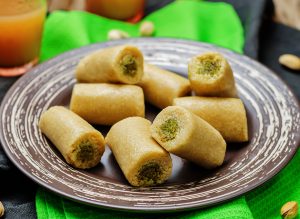 Swiss Rolls remind us of all the sweet memories of our wonderful childhood. Relive all the fun times spent with your siblings and bond over some delicious Swiss Rolls from Rajbhog Foods.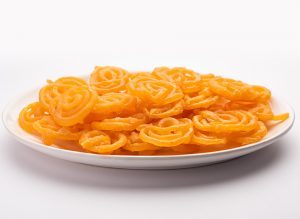 Enjoy this brothers and sisters' day to the fullest with a variety of Jalebis. Choose your siblings' favorite, Yellow Jalebi, Orange Jalebi, or Amrati. Get your favorite Jalebis from Rajbhog Foods, where we make it with love and of course, extra sugar syrup!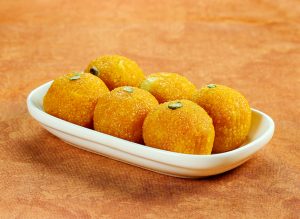 The talk of Indian desserts always comes down to the universal favorite Motichoor Ladoos. Add some nostalgia to this memorable day with a box of Motichoor Ladoos from Rajbhog Foods.
Raksha Bandhan is all about the sibling bond, lots of love, and of course, wonderful gifts. Add a delicious array of Indian sweets to your Raksha Bandhan gifts. Wishing you and your family a Happy Rakhi!
You can find a wide selection of assorted Indian sweets and other Indian delicacies on our website.
You can also visit a Rajbhog Cafe near you to experience authentic Indian cuisine.