Out of the wide range of desserts that Indian cuisine offers us, Shrikhand is the favorite sweet treat of everyone. Read this blog to know about the different flavors of Shrikhand that Rajbhog Foods brings you.
A wholesome and hearty meal with friends, family, and loved ones is only perfectly complete when there is an inclusion of mouthwatering desserts. After enjoying dishes that satisfy your cravings and appetite, a chilled dessert is what does the right work to conclude the feast on a happier note.
Now, as we are talking about Indian cuisine, we all are aware of its vastness and the wide variety of flavorful desserts that spoil us for choice. However, Shrikhand happens to be one of those sweet dishes that is loved by one and all. It is one of the most versatile desi desserts that give you a feeling of utmost satisfaction and refreshment when you have it with rotis and pooris or relish it after a meal full of lip-smacking delicacies.
Tracing its origins, Shrikhand is a traditional Maharashtrian delight, and it is precisely a yogurt-based dessert. The creamy texture, unique flavor, and sweet and yummy taste make this yogurt pudding a treat to the taste buds, and that's why it lightens up special occasions when served chilled to your guests.
This blog brings you the different flavors of Shrikhand that Rajbhog Foods offers you. Read on to know about them.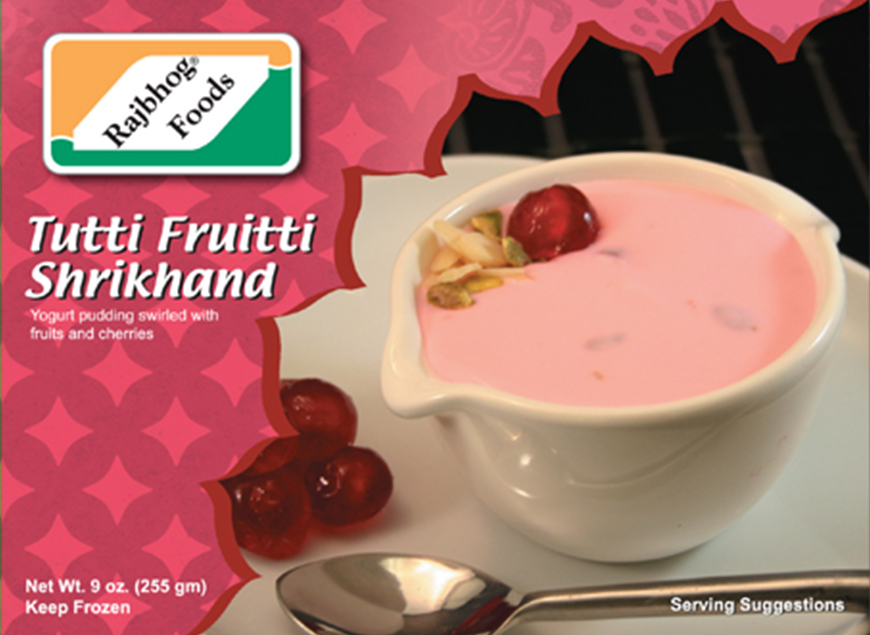 As the name suggests, Tutti Fruiti Shrikhand is a yogurt dessert that comes with the goodness of Tutti Fruitti (fruit-flavored candies), dry fruits, cherries, and a lot of sweetness. If you or your guests are fond of fruity-flavored desserts, Tutti Fruiti Shrikhand is where your search ends. This sweet dish will enthrall your taste buds so much that it will be hard to forget the heavenly taste and flavors.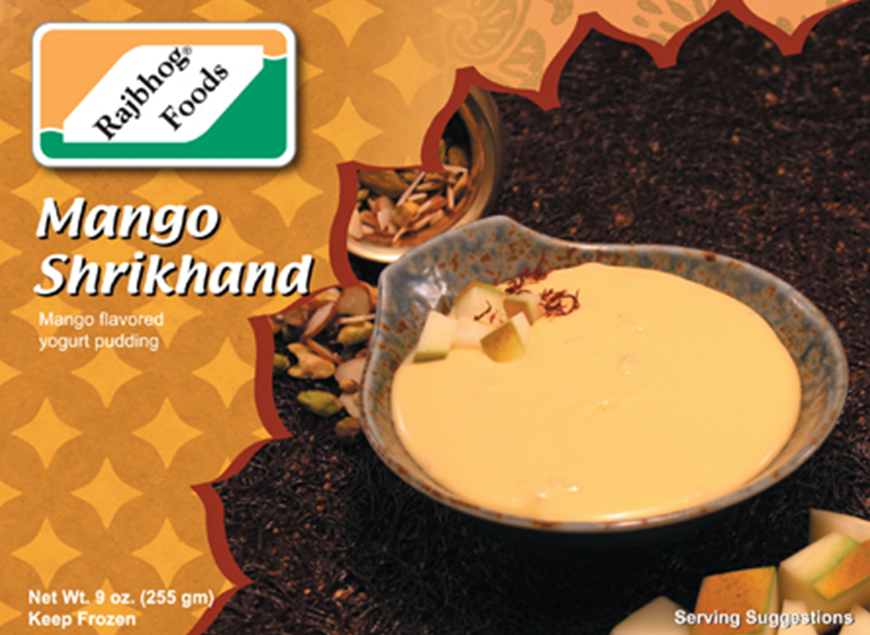 The craving for mangoes takes a huge leap upward during the summers. But what if we tell you that we can offer the goodness of mangoes by including them in your all-time favorite Shrikhand? Yes, we at Rajbhog Foods bring you the ever-delicious Mango Shrikhand that will instantly make you fall in love with it as you experience the unique texture, taste, and flavors of this dish.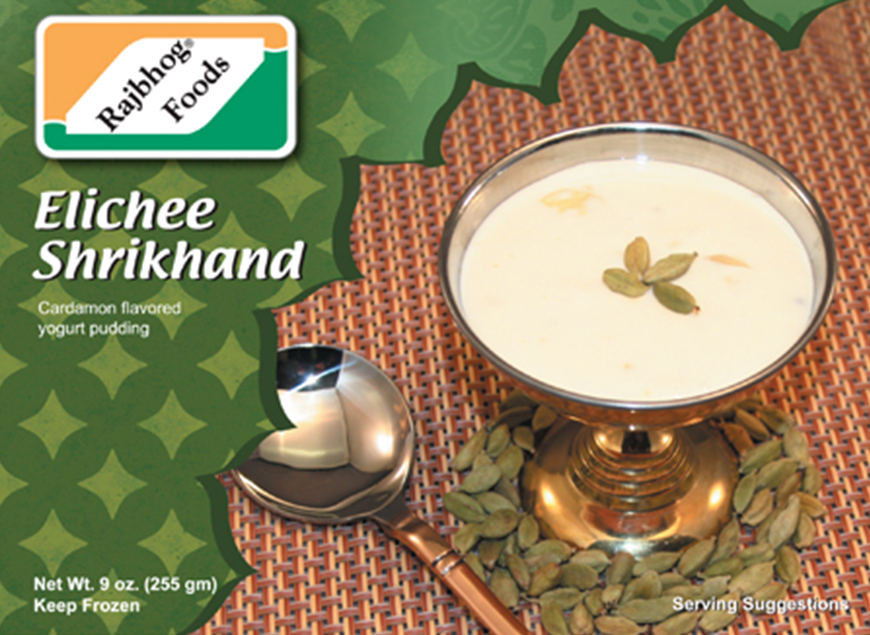 Cardamom's potent flavor and essence work amazingly toward adding distinct flavors to the dishes it is included in. That's why we offer you the flavorful Elachi Shrikhand. As you try a spoonful of this delicious dessert, we assure you that you will surely lose yourself in a world of heavenly taste that will simply make you go, wow!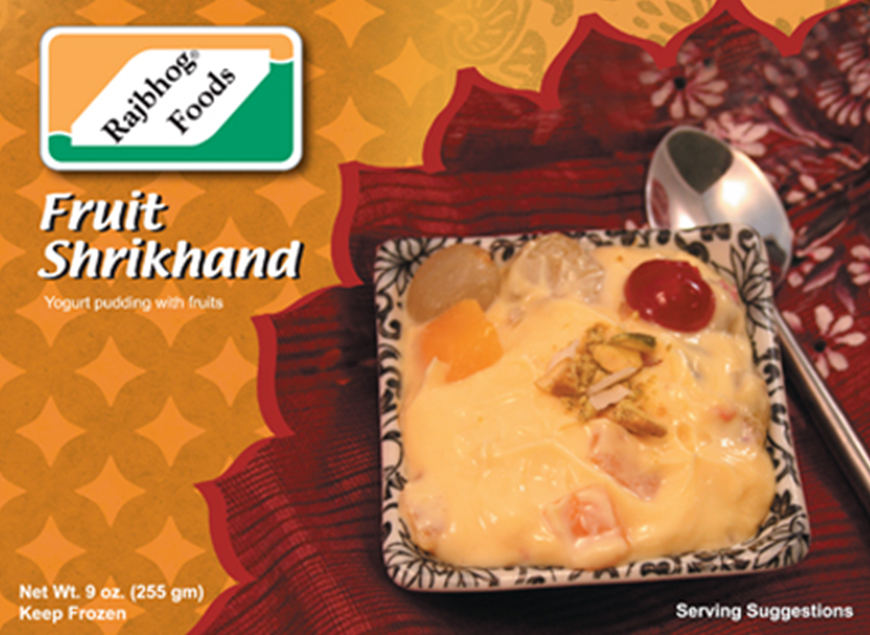 Another fruit-based dessert from our range of products, Fruit Shrikhand, sounds similar to that of Tutti Fruitti. However, unlike the latter, this one consists of various fruits that add their natural aroma and flavors to the dish. If you or your guests try this dish out, you will perhaps go on to conclude it as one of your favorite flavors of Shrikhand that Rajbhog Foods brings you.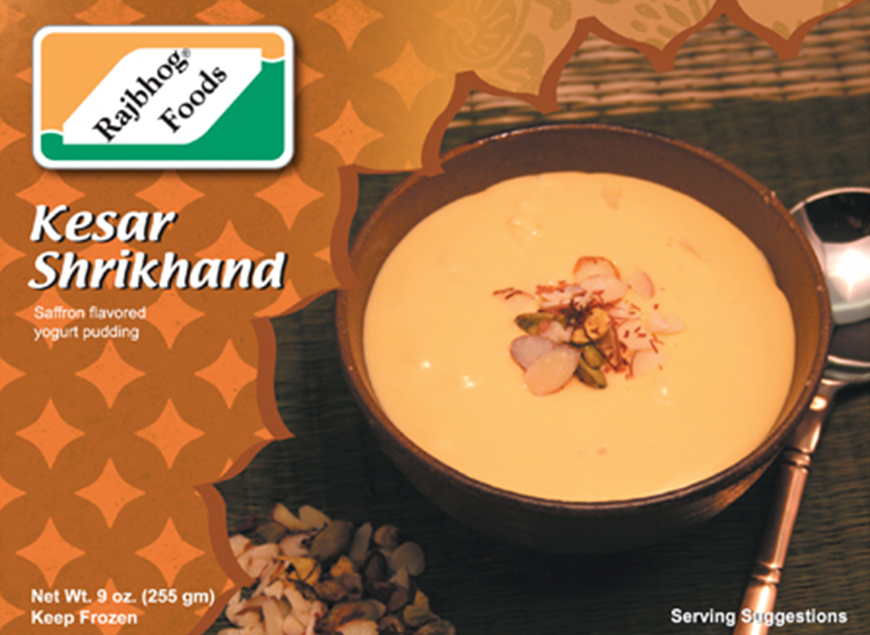 Used in excessively lesser quantities, saffron is probably the most intensely aromatic and flavorful ingredient that you can include in your dishes. We have done that, and therefore we offer you the amazing Kesar Shrikhand. This saffron-flavored delicacy makes Kesar Shrikhand one of the most flavorful, aromatic dessert dishes that give you a feeling of absolute delight and leaves a smile on your face right from the first spoonful.
The above-mentioned flavors of Shrikhand that Rajbhog Foods offers are perhaps the finest dessert options for special occasions or gatherings. Visit a nearby grocery store or Rajbhog Café and grab the packs of your favorite flavors of Shrikhand in frozen versions. You can also place your orders online and get this mouthwatering dessert and your choice of flavors delivered right to your doorstep across the nation.