Diwali, also known as the festival of lights, is one of the most significant and widely celebrated festivals among Indian communities worldwide. One of the essential aspects of Diwali celebrations is the indulgence of various sweets and desserts. These Diwali sweets, known as mithai, come in myriad flavors, shapes, and textures. These mithais symbolize the sweetness and prosperity that the festival represents, making them an integral part of the joyous festivities and a means of sharing love and happiness with family and friends.
The Essence of Diwali Sweets
Diwali sweets are the essence of the festival. They are not just mithai; they also reflect our feelings, emotions, purity, love, and much more that the families share. Its joy and blessings are shared through consuming and sharing them, surrounded by loved ones on special occasions and festivals like Diwali.
For more than 40 years, Rajbhog Foods has held the coveted position of being the number one Indian sweets brand in the United States. We have been delighting Americans' palates with our range of Indian sweets and snacks, meticulously crafted to perfection.
With a history of tradition and an unwavering commitment to quality, we define the essence of Indian mithai in the USA, promising a sweet legacy that has stood the test of time.
Variety of Diwali Sweets You Can Enjoy During the Festival of Lights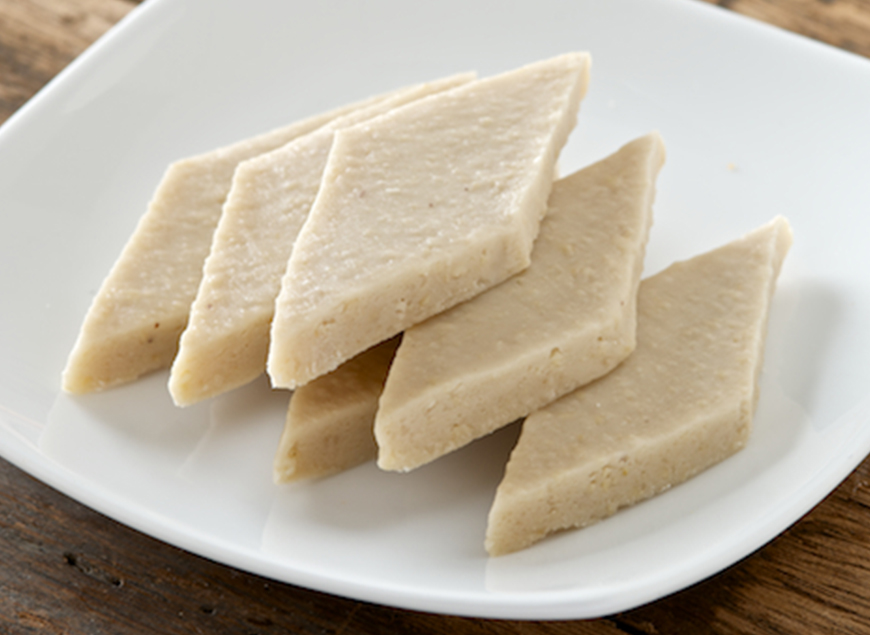 Kaju Katli is the favorite Diwali treat that has been a part of the festivals and celebrations for centuries. It is an Indian fudge made with Kaju (cashews), the right amount of sugar, and water. Most Indian festivals seem to be incomplete without it. It is one of the most popular dry fruit sweets that is always a part of Diwali celebrations. Be it serving the guests or devoting it to the gods.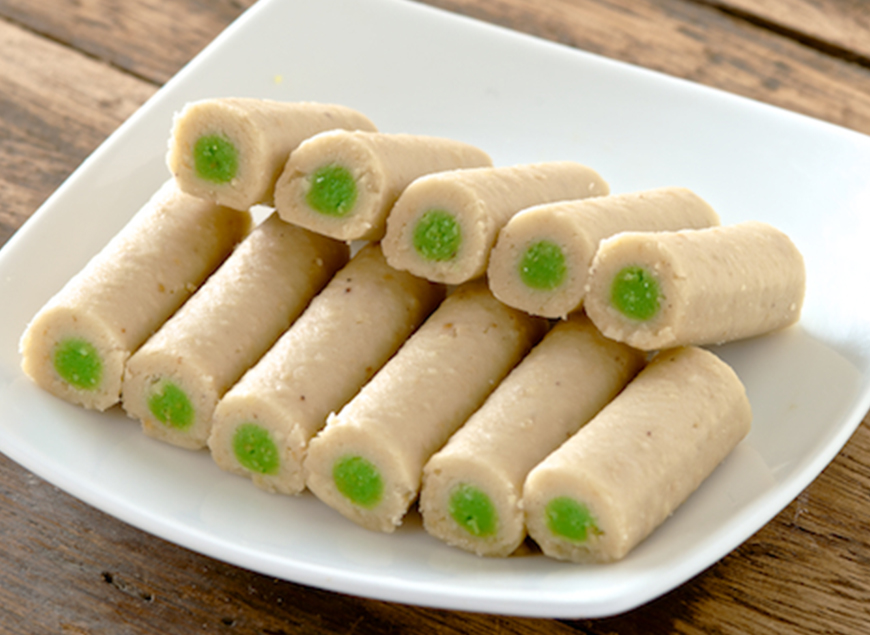 Another Indian mithai made of cashews and pistachios is Kaju Pista Roll. This fudge is cylindrical and is also one of the favorite Diwali treats. The pista fudge in the center and kaju inside makes it fun to enjoy both flavors together.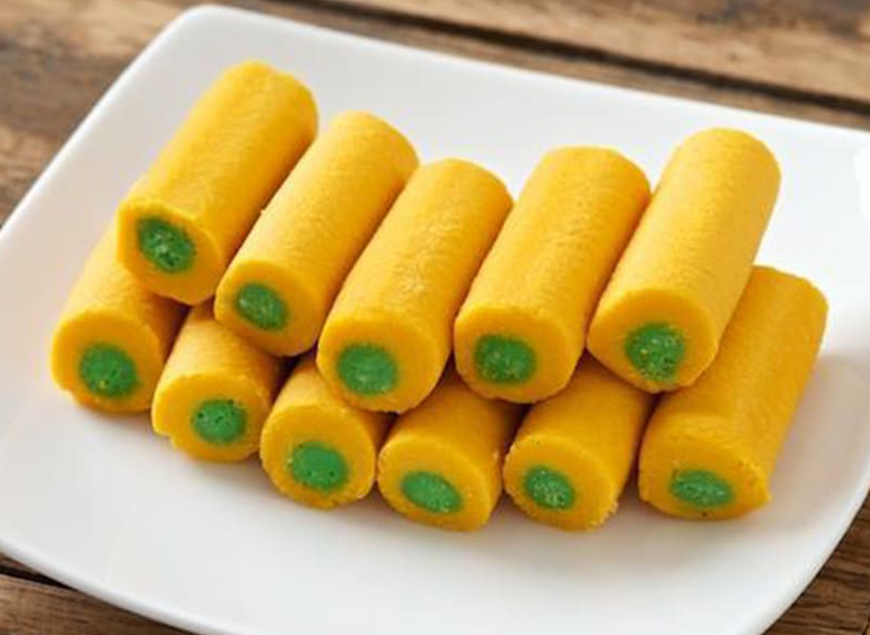 Prepared with almonds and pistachio, Nut Roll is an ultimate fusion of sweetness and tradition that fits your Diwali dry fruit sweets. It is cylindrical and filled with the goodness of delicious nuts.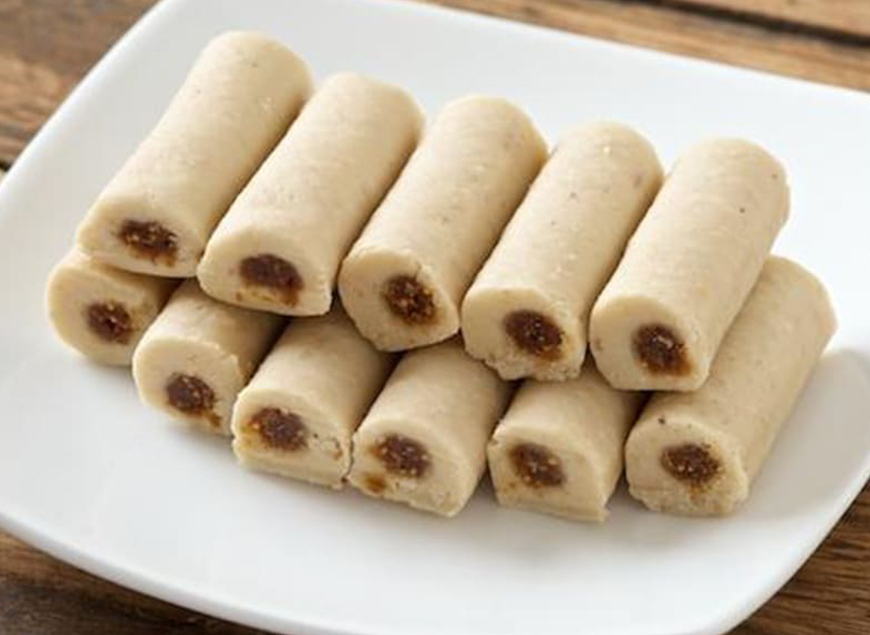 Adding to your sweet platter, Anjir Roll is another Indian delicacy perfect for a Diwali celebration. It is made with the goodness of figs, cashews, and sugar. Don't miss out on this and our other authentic dry fruit sweets. Visit our website and order your favorites at your convenience.
Choose Rajbhog Foods for Your Diwali Celebrations

At Rajbhog Foods, we know the value of that eternal connection you have with your loved ones, and that's why we bring you the trusted choice of authentic, high-quality Diwali sweets to share with them.
You can enjoy various delicious options and a longstanding reputation for exceptional taste and service. We would be honored to serve you the best!
So, visit your nearest Rajbhog Cafe to buy our desi mithai or order online through our website.