Set your festive spread apart with our tasty and crunchy Indian snacks. From crunchy namkeen to savory bites, our treats have a burst of festivity in every bite. Unleash the true spirit of Diwali with Rajbhog Foods, making your celebration unforgettable. Read on to explore the treasure trove of Indian snack delights because no festival is complete without these flavorful companions!
During the festive season, your home is adorned with radiant lights, echoing with joyous laughter, and alive with the spirit of celebration.
As you gather with your family and friends, one thing becomes abundantly clear – the heart and soul of any Indian festival is in the delightful symphony of flavors that Indian snacks bring to the table. These bite-sized wonders not only tantalize your taste buds but also serve as conversation starters, making every get-together more interesting.
So, why not host your guests with Rajbhog Foods' delectable Indian snacks?
Festive Season and Indian Snacks: A Tradition Like No Other

No festival is complete in Indian culture without a spread of mouthwatering Indian snacks. They have been integral to the cultural heritage for centuries, symbolizing togetherness, hospitality, and tradition.
Whether Navratri, Diwali, or any other joyous occasion, serving guests Indian snacks is a heartfelt tradition that binds families and friends.
Rajbhog Foods Specializes in Indian Snacks and Namkeens

At Rajbhog Foods, we have mastered bringing the true essence of Indian namkeens to the USA. We are known for bringing the authentic taste of India to every American home. From crispy stick-shaped Papdi Gathia to the earthy goodness of Dal Moth, we bring you the authentic flavors of India.
Some Tasty Indian Snacks You Can Enjoy During the Festive Season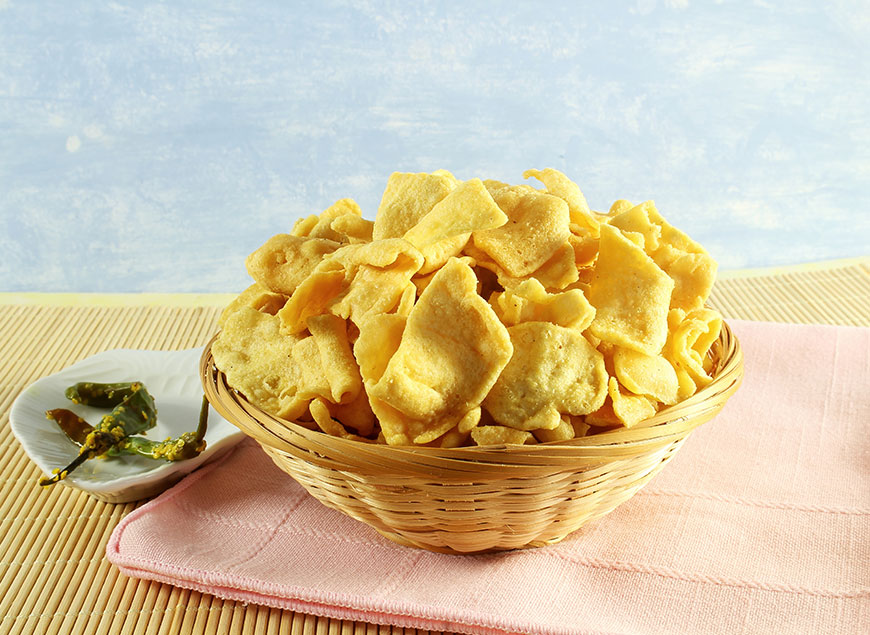 Let's start with Papdi Gathia, a savory, crispy delight that dates back to ancient India. A popular snack worldwide, it is prepared from chickpea flour, making it light and crunchy. With every bite, your taste buds are treated to flavors reminiscent of the street-side chaat vendors.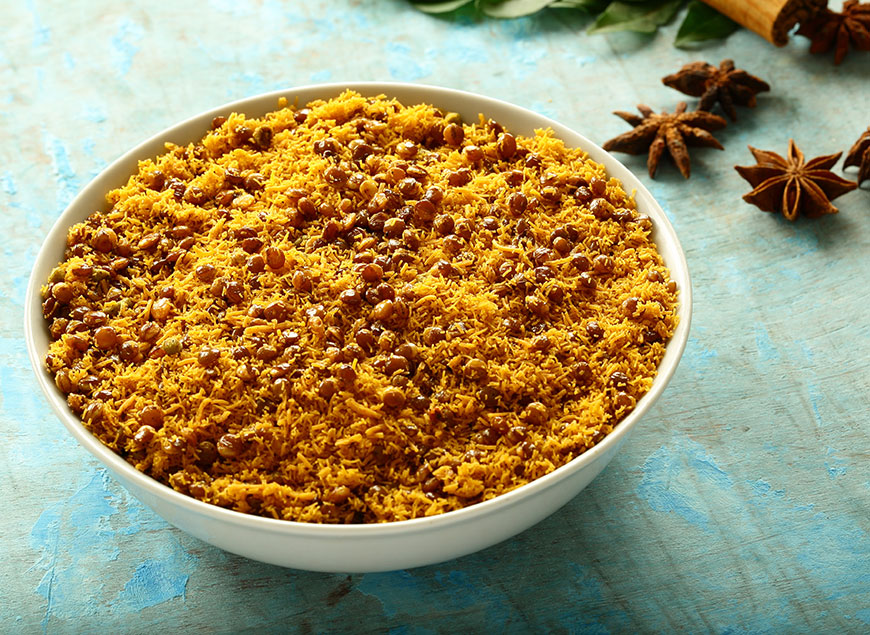 Moving on to Dal Moth, this snack is perfect for conversations during the festive season. It is a traditional split lentil preparation, often seasoned with a mix of spices. This timeless snack is known for its irresistible blend of textures and the ability to keep your guests coming back for more.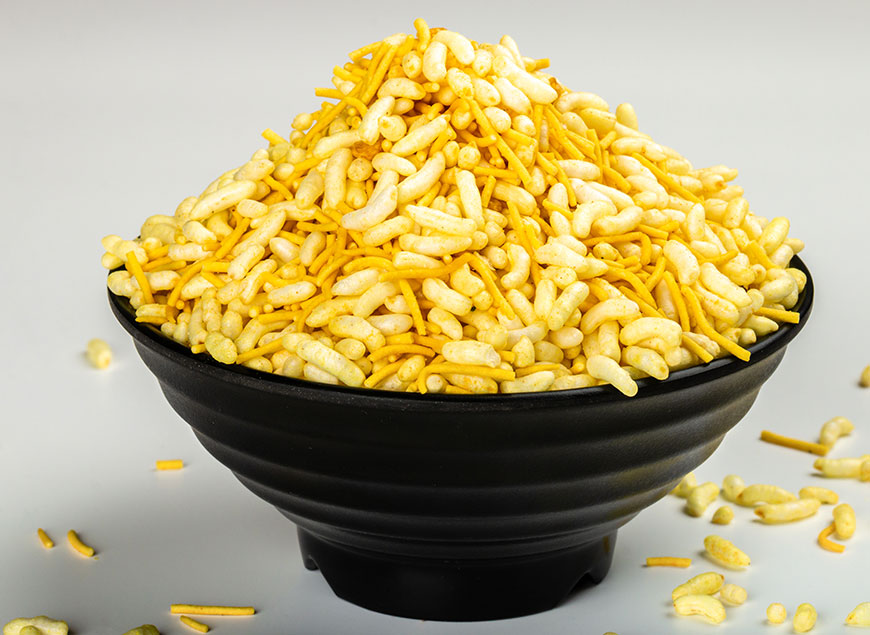 A must-have at any celebration is the Bhel Mix, which instantly transports you to the bustling streets of Mumbai. You can change this combination of puffed rice and plain sev as it is.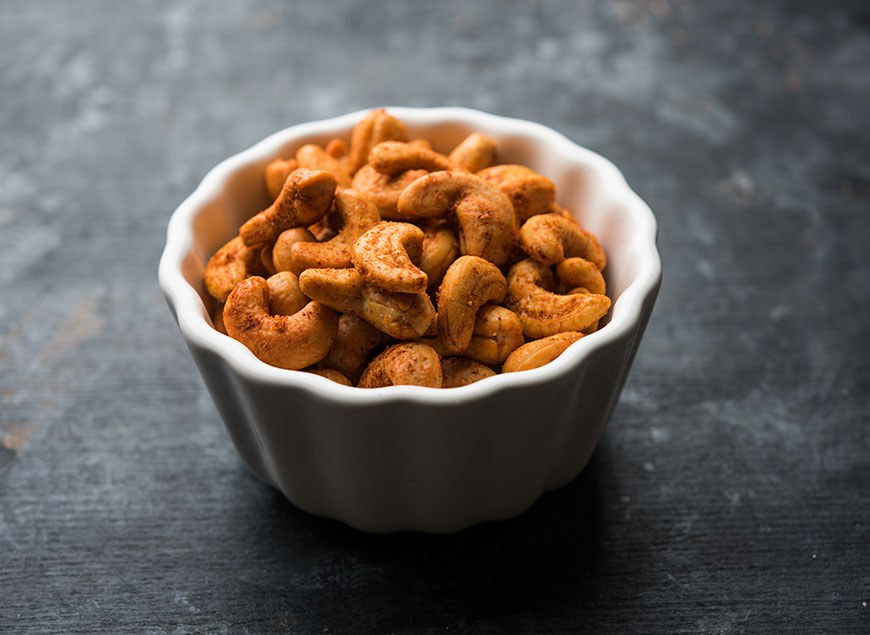 Our Spicy Cashew is literally 'hot and spicy cashews,' perfect for those who prefer a bit of heat in their snacks. These roasted cashews are generously coated with an aromatic blend of spices that will leave your guests craving for more.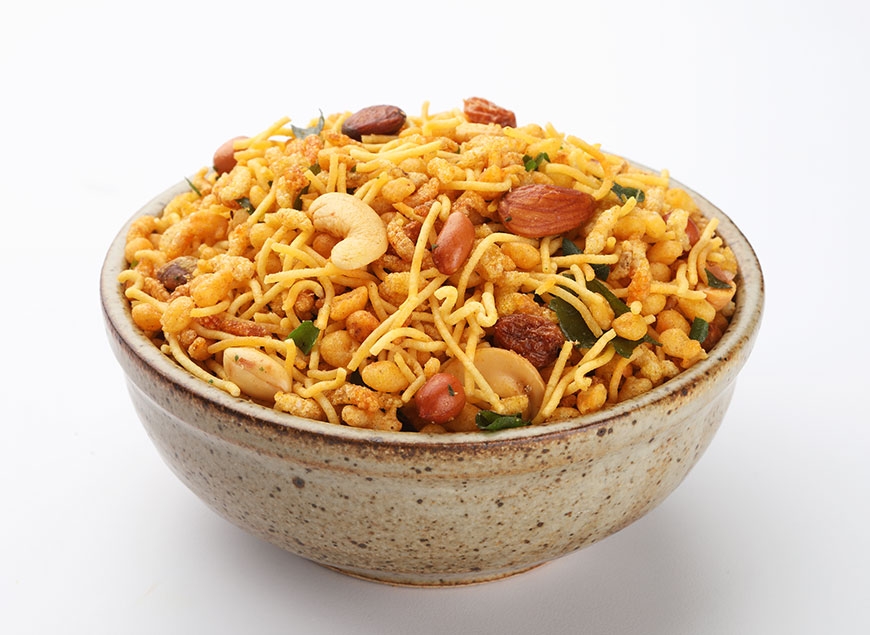 Bringing a touch of South Indian charm to your festivities is the Madras Mix. This delightful medley of flavors consists of various Indian snacks and spices, each bite telling a story of the bustling streets of Madras.
Why Choose Indian Namkeens from Rajbhog Foods During the Festive Season?

Our Indian namkeens are more than just snacks; they are tea-time companions, conversation starters, finger foods, and a reflection of authenticity.
When you serve your guests our namkeens, you are not just offering them a treat for their taste buds; you are inviting them to experience the true essence of India. With our snacks, you and your guests can enjoy authentic Indian recipes, the best quality ingredients, and, most importantly, the taste you have been missing for years.
Our snacks are more than just creations; they embody the joy and love that goes into preparing festive treats. As you sit down with your guests, our namkeens spark conversations, filling the room with stories, laughter, and warmth. They bring people closer, bridging cultural gaps and making your gathering unforgettable.
Elevate Your Festive Spread with Rajbhog Foods

Rajbhog Foods is your ticket to a festive celebration filled with the vibrant flavors of India. Our Indian snacks reflect tradition, culture, and love in every bite.
Celebrate this festive season in Indian style by choosing Rajbhog Foods' popular snacks. We will make your gatherings truly special.
Serve your guests the magic of Indian namkeens, and witness how these snacks turn every moment into a memorable celebration.
You can also read our other blog about 7 tasty Rajbhog Foods snacks for every day of the week here.
Visit our website to buy your favorites! You can also visit Rajbhog Café or grocery stores across the USA to bring home our namkeen packs.