Indian Cookies have always been a popular part of snacking. These delightful snack treats are loved by kids, and adults also prefer them during tea time or as a quick bite. This article highlights our most popular cookie varieties made with authentic Indian ingredients. Whether you are a cookie connoisseur or looking to try something new, this list of cookies and biscuits will give you some insights into Indian cookies and tempt your taste buds with the delectable offerings from Rajbhog Foods.
Who doesn't love a freshly-baked cookie paired with a glass of milk or a hot cup of tea?
Cookies are an important part of our daily lives, but have you ever tried Indian cookies?
When it comes to snack foods, freshly-baked Indian cookies are hard to beat. They make the perfect breakfast on the go or a quick and easy snack treat.
Indian cookies and biscuits come in various flavors and textures. From Nankhatai to exotic cashew and pistachio-flavored cookies, Indian cookies delight the taste buds.
Rajbhog Food brings you this delightful taste of Indian cookies, perfect for snacking any time of the day. Get ready to explore a new world of cookie flavors and textures that will leave your taste buds joyful!
Here are some of our most popular Indian cookie varieties.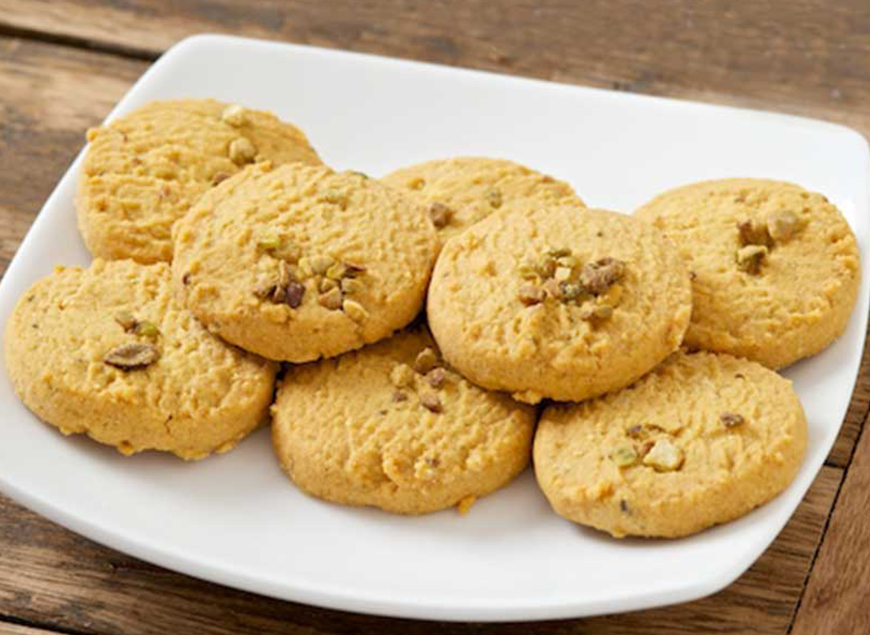 Originating from India's northern state of Punjab, Nankhatai is a soft and crumbly cookie made with flour, sugar, ghee, and cardamom. It has a delicate and nutty flavor that is perfect for a quick breakfast and even makes a great mid-day snack treat.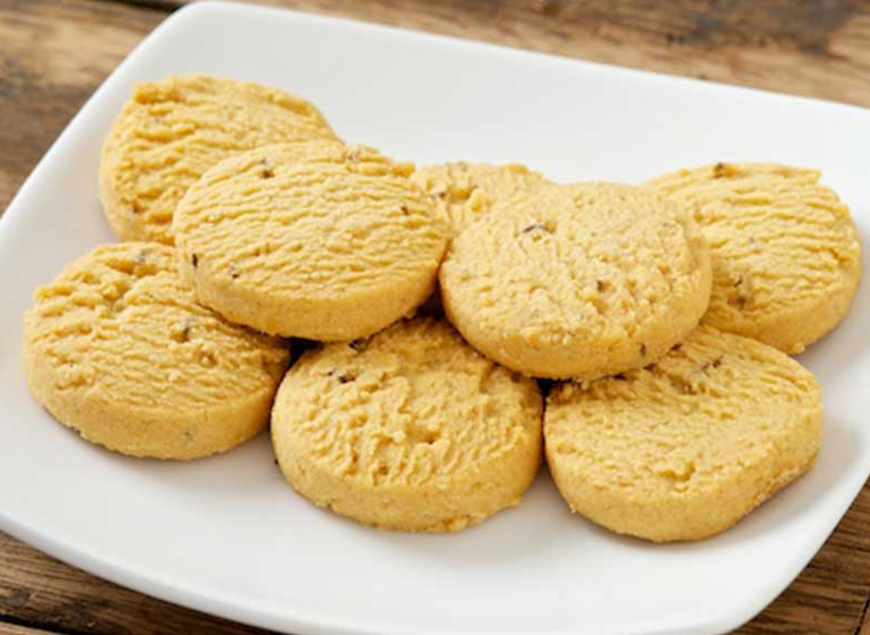 Jeera or cumin is a spice that is widely used in Indian cooking. Jeera Biscuits are made with flour, sugar, butter, and cumin seeds. These cumin snack treats taste sweet and savory and make a perfect tea-time snack.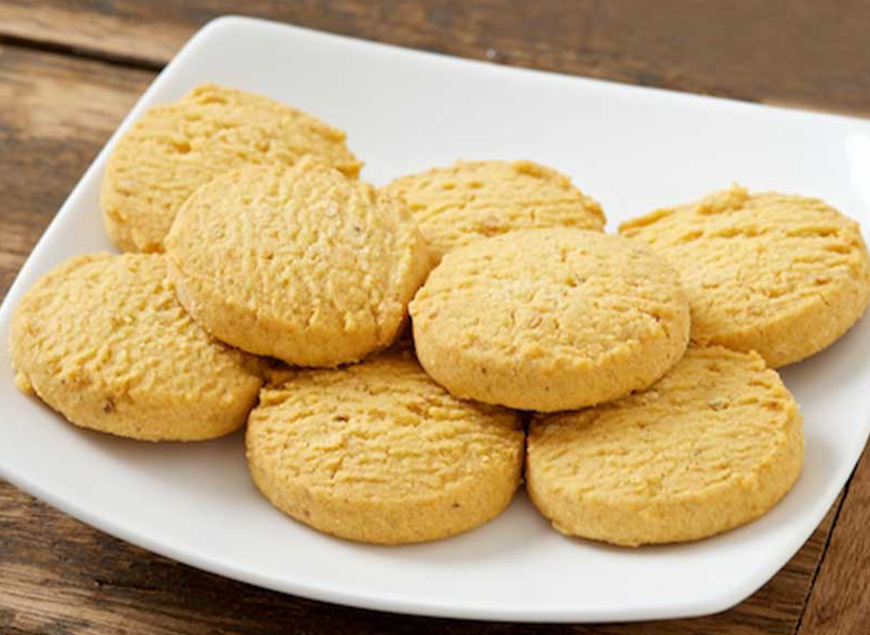 These exotic cookies are made with cashews and pistachios and have a rich and nutty flavor. Our Kaju Pista Cookies are perfect for special occasions or as a gift for loved ones.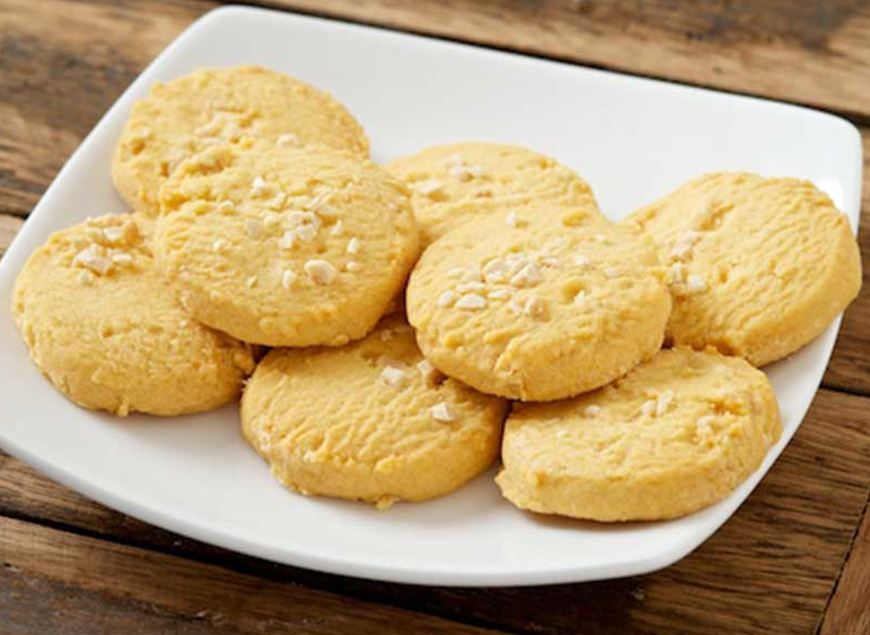 Rajbhog Almond Cookies are a healthy and nutritious snack made with flour, sugar, and ghee. They have a subtle sweetness and a nutty flavor of almonds and taste best with tea, coffee, or even as an evening snack.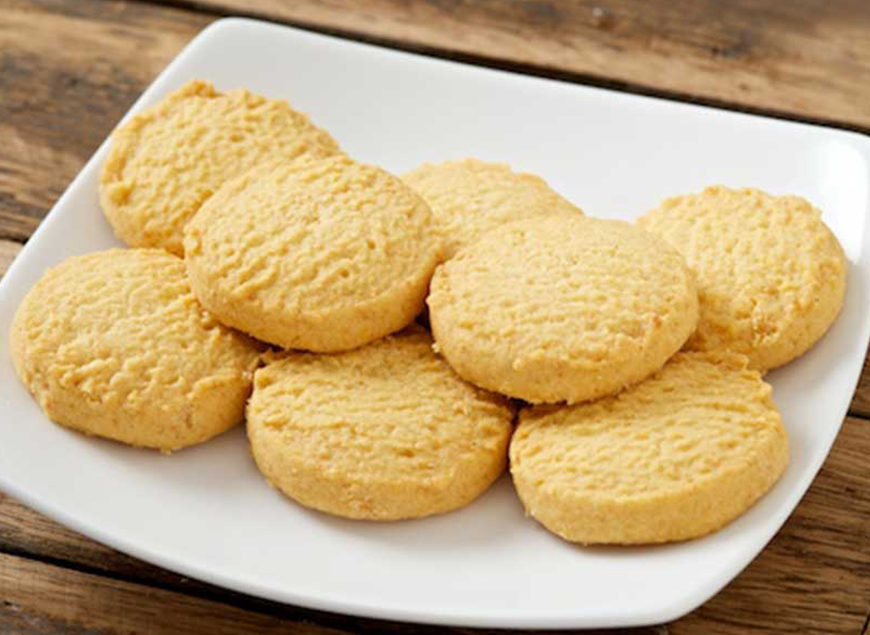 These crispy cookies are made with desiccated coconut, flour, sugar, and butter. They have a deliciously sweet and nutty flavor and are perfect summery delights.
At Rajbhog Foods, we believe that freshly roasted ingredients and the right mix of spices and flavors are the keys to making delicious cookies and biscuits. All our snack treats are made with 100% natural ingredients and are free from preservatives and additives.
Indian cookies are a classic snack treat that people of all ages love. They come in a variety of flavors and textures and are perfect for a quick breakfast, tea-time snack, or snack-time treat.
At Rajbhog Foods, we bake the finest cookies and biscuits with pure ingredients and rich and delicious flavors. Try our cookies and biscuits at home by ordering from our website. You can also buy them from a nearby grocery store or Rajbhog Cafe to experience the authentic taste of India.