Celebrate the Independence Day of the world's biggest democracy by exploring the delightful world of Indian sweets and snacks. This blog takes you through Indian cultural significance, history, and diversity. From tempting Jalebis to comforting Samosas, discover how to enjoy these treats on this special day. As we honor India's freedom struggle, let the mix of sweets and snacks symbolize its unity in diversity. Celebrating Independence Day with these beloved flavors pays a joyful tribute to the nation's vibrant heritage.
As India, the world's largest democracy, is all geared up to celebrate another year of independence, there is no better way to commemorate this historic event than by indulging in the delightful world of Indian sweets and snacks.
These magical parts of the vibrant cuisine carry a rich heritage and a deep cultural significance that resonates with the nation's heart.
With this blog, you can explore why sweets and snacks hold a special place in the celebrations, the traditions behind their consumption, and how Rajbhog Foods' premium quality treats can add an authentic touch to your celebrations.
The Importance of Sweets and Snacks in Celebrating Indian Independence Day
Food is important in any celebration, and Indian Independence Day is no exception. Sweets and snacks symbolize the spirit of unity in diversity, a principle that India stands for.
Just like the different states and cultures that unite to form the nation, these treats create a beautiful blend of flavors.
They exemplify the vibrant colors and diversity that characterize Indian culture.
Tradition Behind Serving Sweets and Snacks on Indian Independence Day

The tradition of serving sweets and snacks on Indian Independence Day has its roots in history. Sweets represent the sweetness of freedom and the victory of justice.
On the other hand, Snacks symbolize the resilience and strength the Indians exhibited during the struggle for independence.
This tradition is a tribute to the heroes who fought for India's freedom and a reminder of the sacrifices made.
Celebrating Indian Independence Day in the USA with Rajbhog Foods

For Indian Americans living in the United States, celebrating their homeland's Independence Day takes on a special significance.
Rajbhog Foods offers an opportunity to connect with authentic Indian flavors and share them with friends and family. Our premium quality Indian food allows you to recreate the feeling of being in India, even when miles away.
Whether it's a samosa, flavorful pani puri, or a variety of colorful barfis, Rajbhog Foods brings the essence of Indian celebration to your table.
Delightful Indian Sweets for Independence Day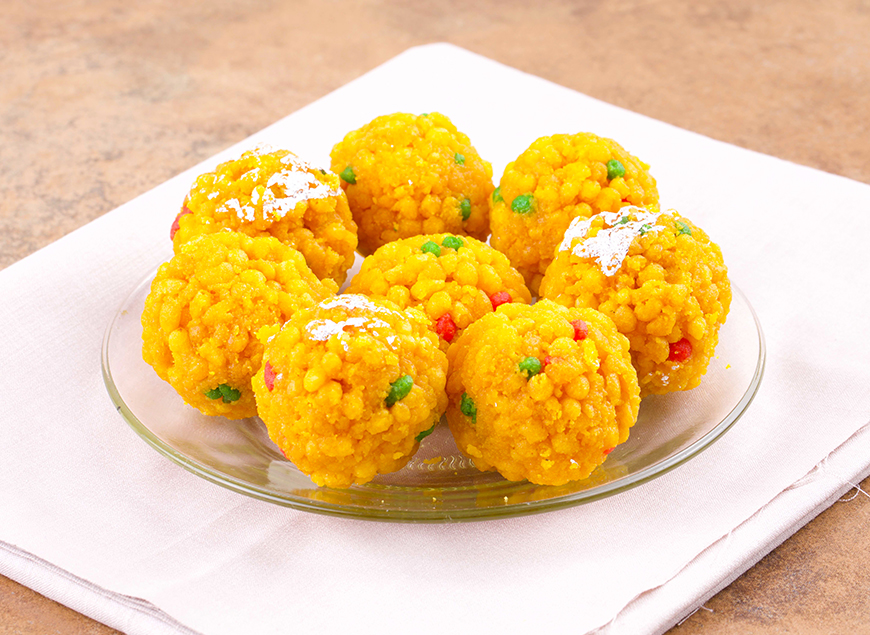 Imagine delicious golden ladoos where each bite bursting with the sweetness of tradition. The Kari Ladoo, with its big boondis, offers a unique texture that is a joy to devour.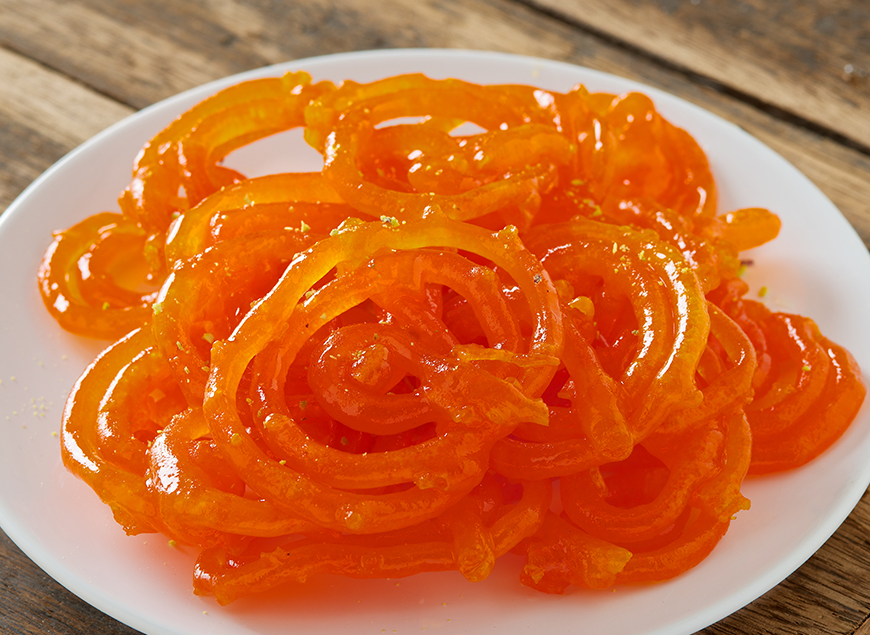 Resembling the saffron hue of the Indian flag, the Orange Jalebi brings a touch of traditional Indian flavor to your plate. The delicate sweetness captures the essence of the occasion, making it an irresistible treat for your taste buds.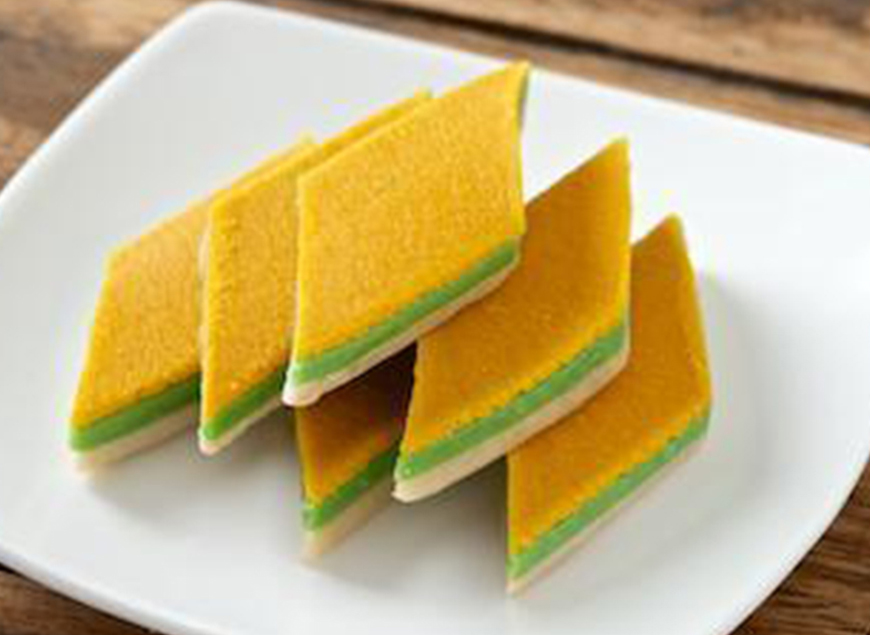 The Three Color Burfi is a sweet delight and a visual masterpiece. Each bite tells a story of unity and diversity, making it a perfect addition to your Independence Day celebrations.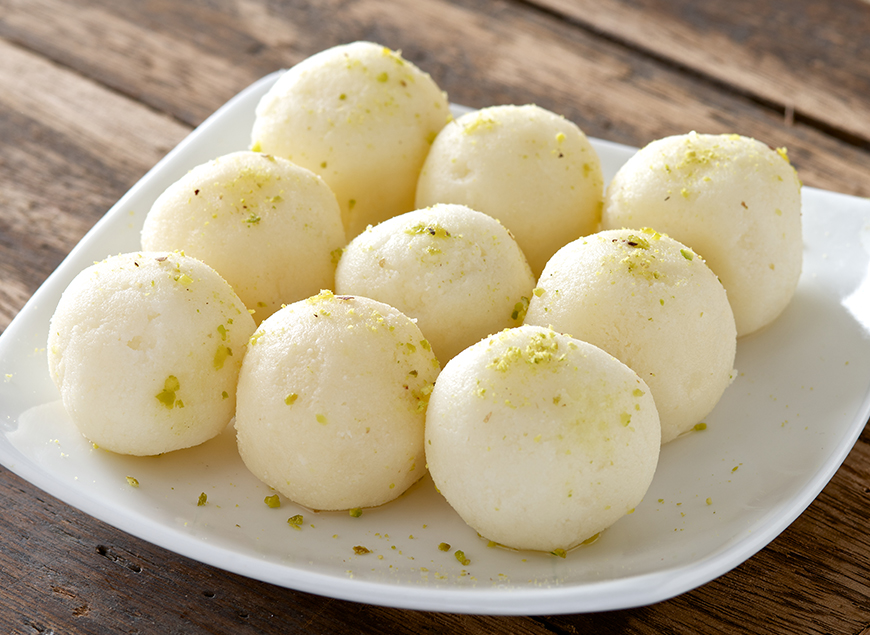 As you bite into the spongy sweetness of a Rasgula, you can almost feel the echoes of the past mingling with the present. This classic Indian sweet has been savored for generations, and on this special day, it becomes a bridge between history and celebration.
Tempting Indian Snacks for Independence Day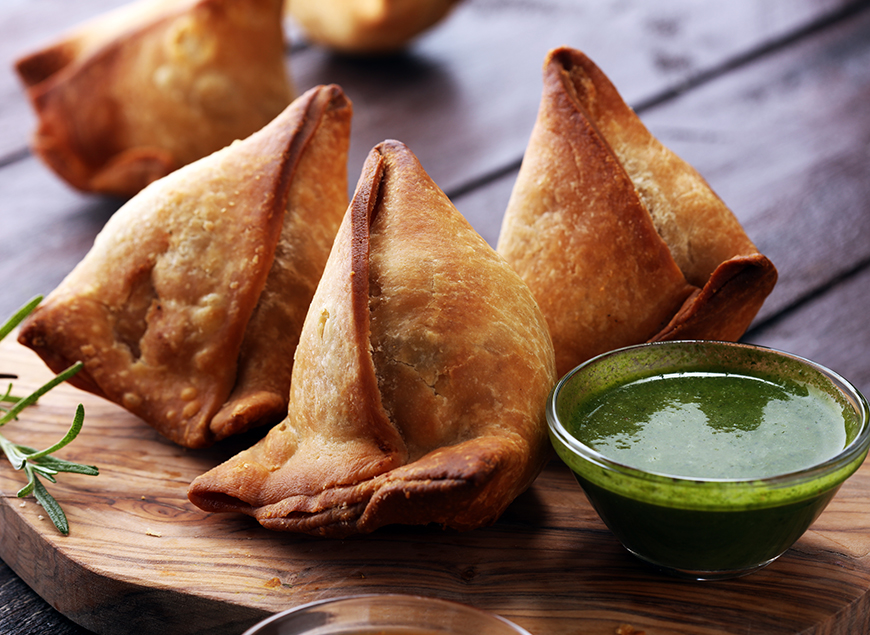 With its crispy exterior and savory filling, Samosa is more than just a snack; it's a celebration. Each bite is a reminder of the different flavors that come together to create the Indian culinary mosaic. Whether enjoyed on its own or with a side of chutney, the samosa is a must-have on this day.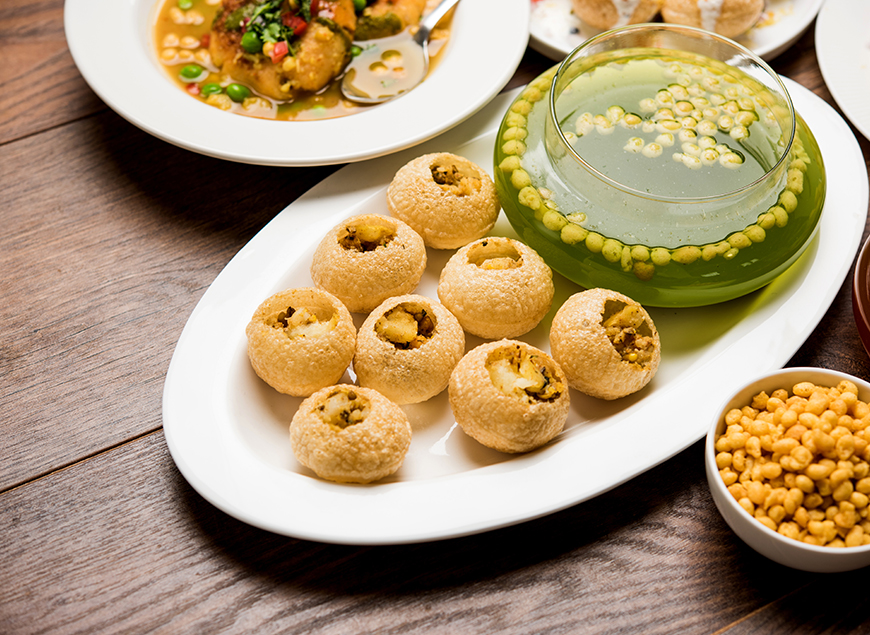 The tangy, spicy flavors and the textures of each Pani Puri is the perfect Indian street food. Rajbhog Foods' authentic desi Pani Puri allows you to experience the thrill of roadside chat. It is not just a snack but an adventure for your taste buds.
In Conclusion
As we celebrate another year of India's independence, let us pay a heartfelt tribute to the nation's history, heritage, and resilience through the language of sweets and snacks.
Rajbhog Foods' delectable range of treats provides a way of honoring tradition while savoring the authentic tastes of India, even on foreign shores.
This Independence Day, order your favorite Indian sweets from our website. You can also visit Rajbhog Café or grocery stores near you to buy all our snacks and sweets.
Happy Independence Day 2023!