Get ready to spookify your Halloween with Rajbhog Foods' delightful twist! Halloween celebrated for its cute and spooky traditions. While ghosts and ghouls roam the night, enchant your taste buds with our cookies and mithai! This year, let Rajbhog Foods elevate your Halloween with delectable desi treats. Keep reading, and you will explore a haunting world of delicious Indian mithai and cookies for this year's Halloween feast!
Welcome to a spooktacular world where Rajbhog Foods transforms your Halloween into an enchanting culinary adventure filled with delightful Indian mithai and cookies.
While trick-or-treating takes center stage, let your taste buds embark on a mystical journey with these authentic Indian treats.
An Indian twist for a Halloween feast!

Halloween is about embracing the cute and creepy, so why not do the same with your food? This year, get ready to add a desi flavor to your Halloween feasts. We offer a delightful twist to your Halloween festivities with our range of Indian sweets and cookies.
You can easily replace this year's candy apples and gummy worms with our desi mithai like Dilbahar, and Khir Mohan. Sounds interesting?
These treats are not just for Indian festivals; they can add an intriguing twist to your Halloween party. The essence of Indian cuisine is encapsulated in every item we have.
How Rajbhog Foods is helping Americans enjoy real Indian cuisine in the USA

In the land of the Stars and Stripes, it is not always easy to find authentic Indian cuisine. We bridge this gap by bringing the flavors of India to your doorstep.
We pride ourselves on crafting these sweets and cookies with utmost care and authenticity, giving you a taste of India that is just a bite away. No need to travel thousands of miles for the real deal; we are here to satisfy your cravings.
Some desi treats you can enjoy on Halloween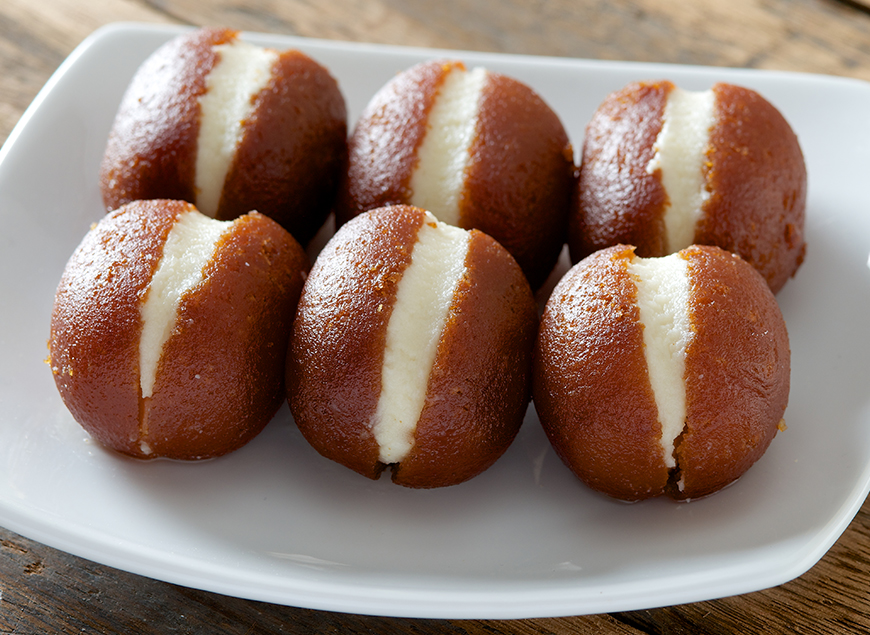 When you take a bite of our Khir Mohan, you will feel like floating on a cloud of sweetness. These little wonders, made with velvety milk, freshly roasted nuts, and semolina, are perfect for snack time or dessert.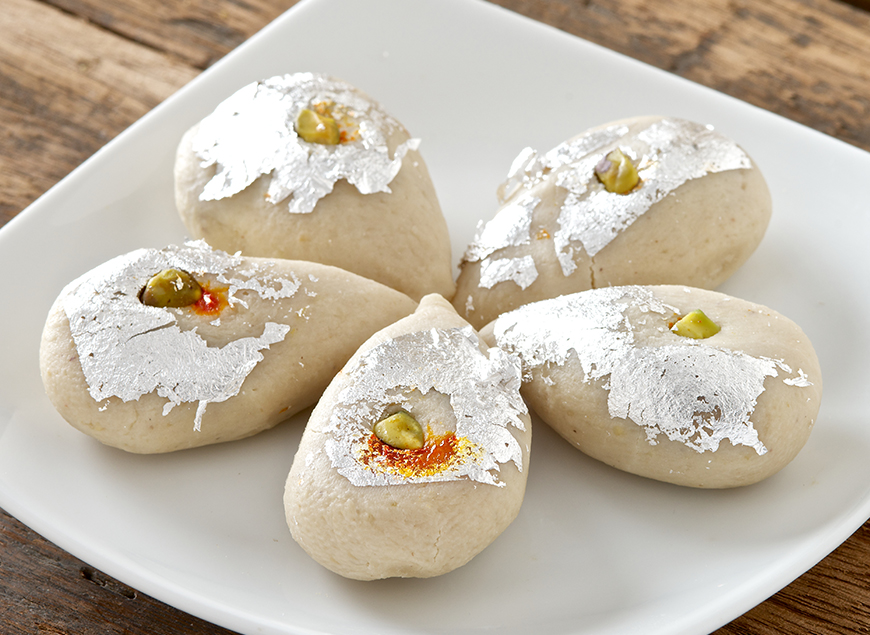 Picture this: a sweet, crumbly treat filled with anjeer. Dilbahar is more than just a sweet dish; it's an experience. It's a delightful paradox of buttery flavors and floral notes, making it the best Halloween food.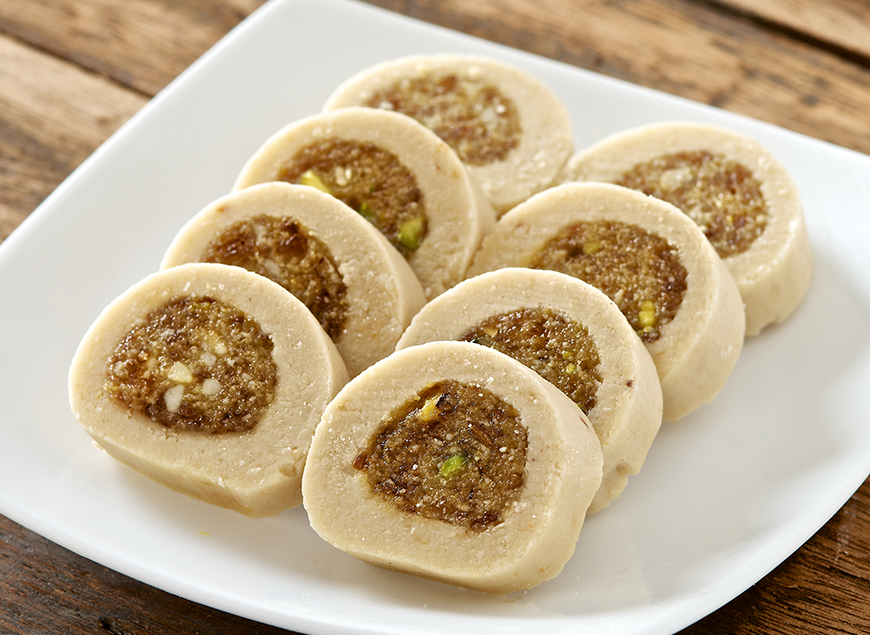 Swiss Rolls with a desi twist – they are really cute and spooky. Soft and spongy, filled with exotic fillings, these are the spooktacular party treats you have been looking for.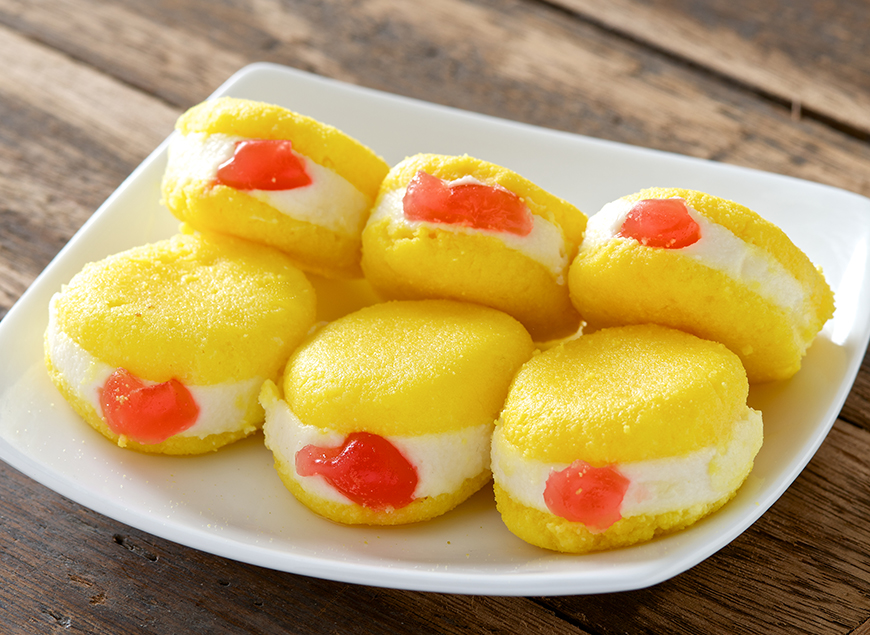 Yellow Chandrakala is like the sun breaking through a stormy Halloween night. This delightful treat is crispy on the outside, oozing with warmth on the inside, and simply irresistible.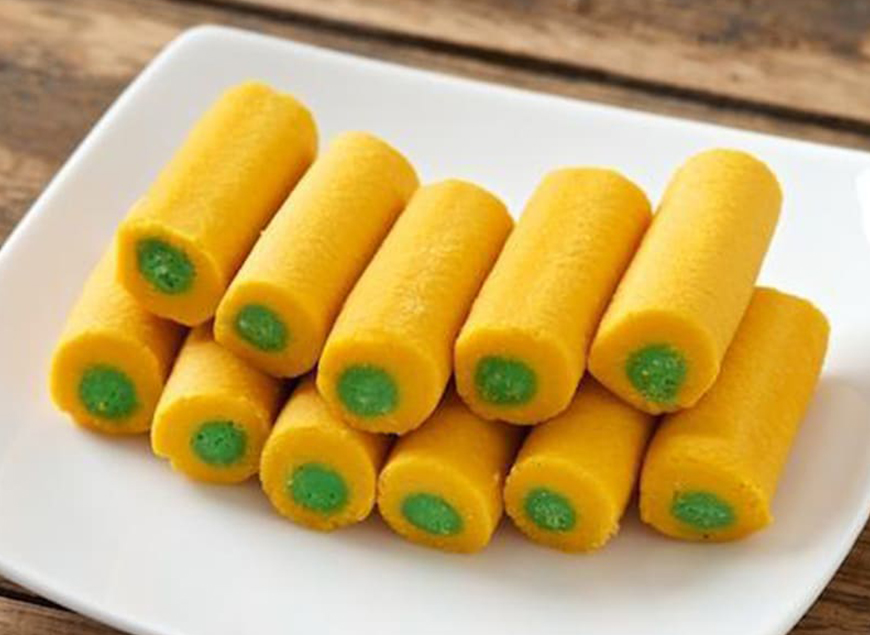 Our Nut Roll is the stuff of Halloween legends. A little crunchy on the outside, with a chewy center, these bites are the perfect treat for those who want a balance between cute and creepy.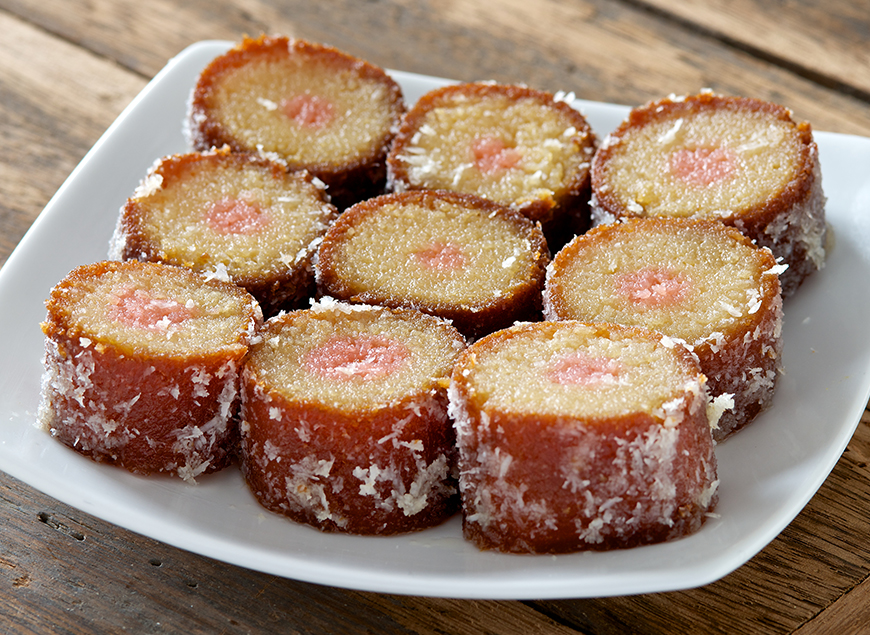 Sweet Cutlets are the Halloween dessert you didn't know you needed. These cute and spooky treats look savory from the outside but are sweet and delectable. Watch your guests' faces light up in surprise as they take their first bite.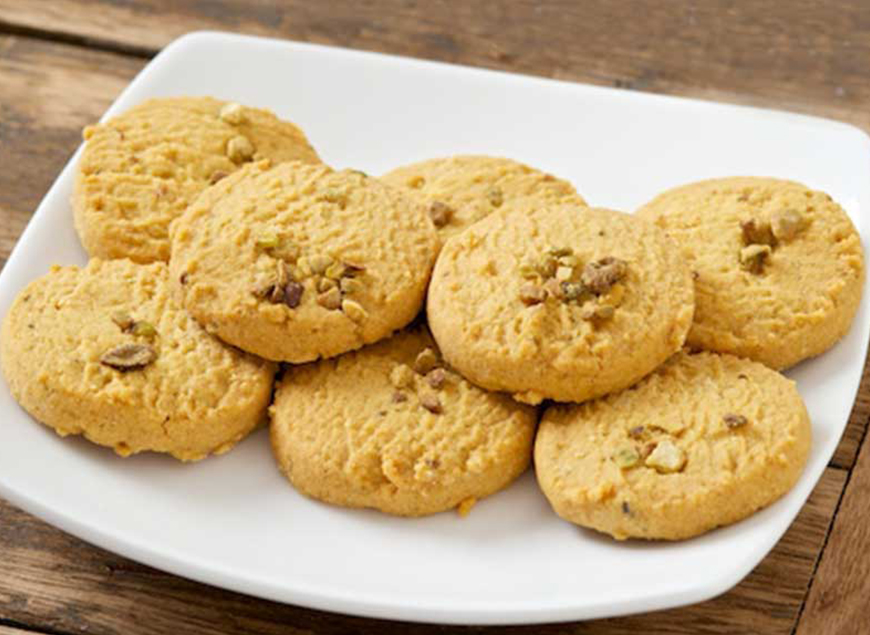 These buttery, crumbly Indian cookies are perfect for Halloween. Their melt-in-the-mouth goodness and warm aroma of jeera make them an essential addition to your Halloween treats.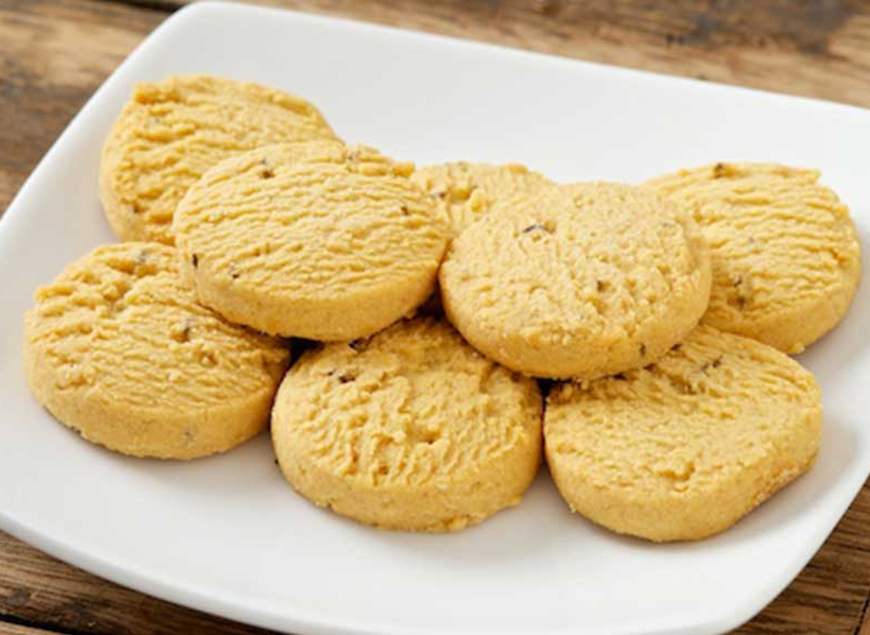 If you are looking for the ultimate Halloween cookie, Jeera Biscuits are it. These simple yet delicious treats are packed with the intriguing flavors of jeera and a dash of Halloween spirit.
Celebrate This Year's Halloween with Authentic Desi Treats

Halloween is all about the thrill of trick-or-treating and embracing the cute and creepy. But why stop at costumes and decorations? Rajbhog Foods invites you to add an authentic Indian twist to your Halloween feast with mithai and cookies that are cute, spooky, and incredibly delicious.
Rajbhog Foods ensures that your Halloween delights are more than just sweet – they celebrate authenticity and flavor.
So, as you plan your Halloween party, remember to incorporate these cute and spooky desi treats into your menu, making it a Halloween to remember.
Trick or treat, meet your new favorite sweets and cookies from Rajbhog Foods.