During the Durga Puja celebration, serving Bengali sweets is a tradition. These delectable mithais not only sweeten the festivities but also help you pay homage to the rich heritage of Bengal. These sweets symbolize the devotion and hospitality at this Indian festival's heart. As you gather with loved ones after the Durga Puja Aarti, delight their taste buds with the below-mentioned quintessential Bengali delicacies. Read on to learn about some famous Bengali sweets you can serve during Durga Puja.
Durga Puja, the grand Indian festival, is a time of immense devotion, vibrant celebrations, and mouthwatering delights.
This festival honors the goddess Durga and her various forms, as she symbolizes the triumph of good over evil.
Durga Puja typically falls in September or October, spanning nine days, with the main festivities occurring during the last five days.
The festival celebrates the mighty Durga Mata, who embodies strength and courage. During these five days, various forms of the goddess are worshiped, each representing different facets of her divine personality. These forms include Durga, Lakshmi, Saraswati, Ganesha, and Kartikeya. The main event, known as 'Durga Puja,' involves holy rituals, colorful processions, and artistic displays of idols depicting the goddess and her entourage.
Importance of Sweets during Durga Puja
Sweets have a significant role during Durga Puja, reflecting Indian culture's deep-rooted connection between food and spirituality.
Sweets hold a sacred place in worshiping goddess Durga. They are offered to the deity as prasad, symbolizing devotion and gratitude.
The act of offering sweets, known as 'bhog,' is a way of showing reverence and seeking blessings from the goddess.
It is believed that Maa Durga has a sweet tooth, and presenting her with delicious sweets is a way to please and appease her.
Sweets are also shared with guests and visitors after the processions of Durga Puja as a gesture of hospitality and warmth. This tradition fosters a sense of community and togetherness as people come together to celebrate the festival and share in the sweetness of life.
Rajbhog Foods - The Number 1 Brand in the USA for Indian Sweets
At Rajbhog Foods, we take pride in being the top brand in the USA for authentic and original Indian sweets. Our commitment to quality and tradition has made us the preferred choice for those seeking the taste of India in the USA. With a wide range of lip-smacking sweets and delicacies, we aim to bring the essence of Indian sweets to your celebrations, making every moment memorable.
Here are 5 Popular Bengali Sweets You Can Serve During 5 Days of Durga Puja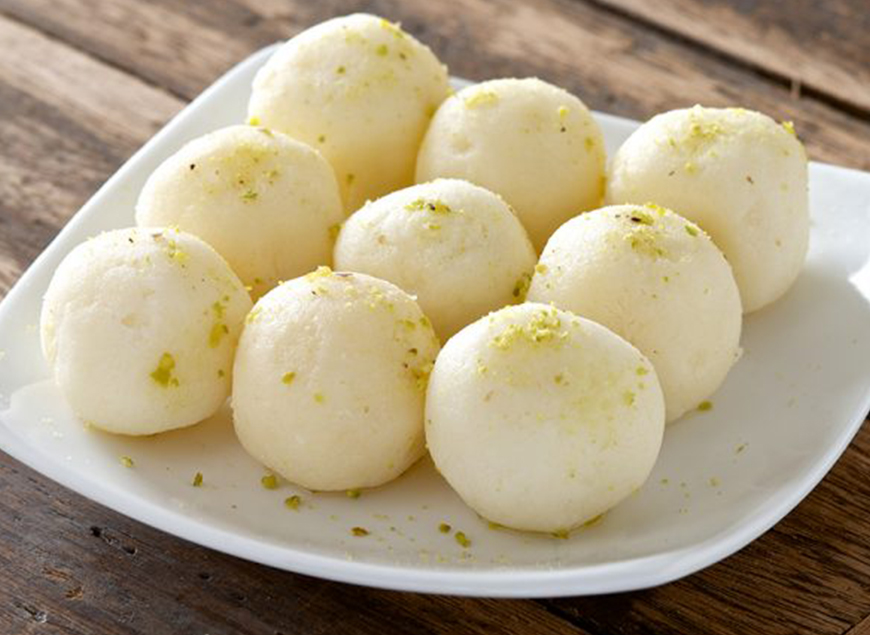 Rasgula is undoubtedly one of the most famous Bengali sweets. This soft and creamy delicacy is made from fresh cottage cheese and is a favorite sweet for many. We offer Rasgula prepared with the utmost care and expertise, ensuring every bite is a burst of flavor. It perfectly represents the sweet heritage of Bengal, making it a must-have during Durga Puja.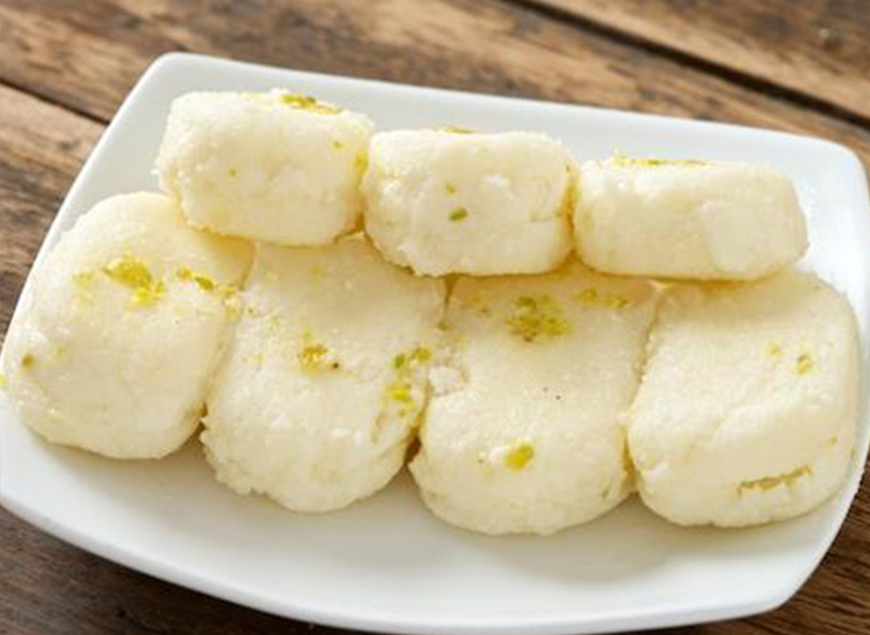 The White Sandwich, a delightful Bengali mithai, is another gem in the world of Bengali sweets. It consists of layers of soft and creamy goodness, with delicious stuffing that melts in your mouth. Our White Sandwich lets you enjoy the rich flavors and joy of authentic Bengali mithai during this festival.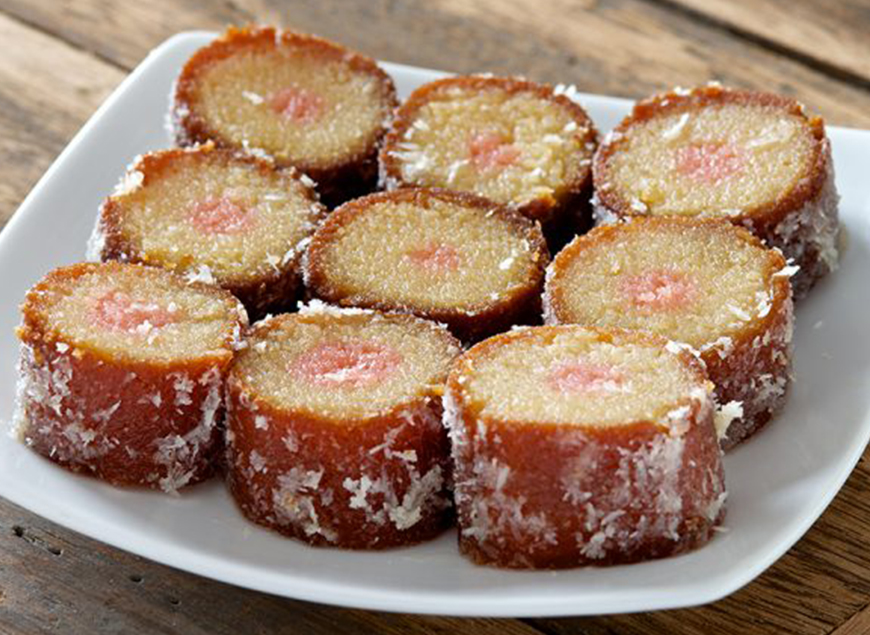 The Sweet Cutlet is a unique Bengali creation with a delectable blend of flavors, where the sweet filling beautifully complements the crispy exterior. When you celebrate Durga Puja, don't forget to include this innovative delight on your menu. Rajbhog Foods ensures that the Sweet Cutlet lives up to its reputation, offering you a memorable culinary experience.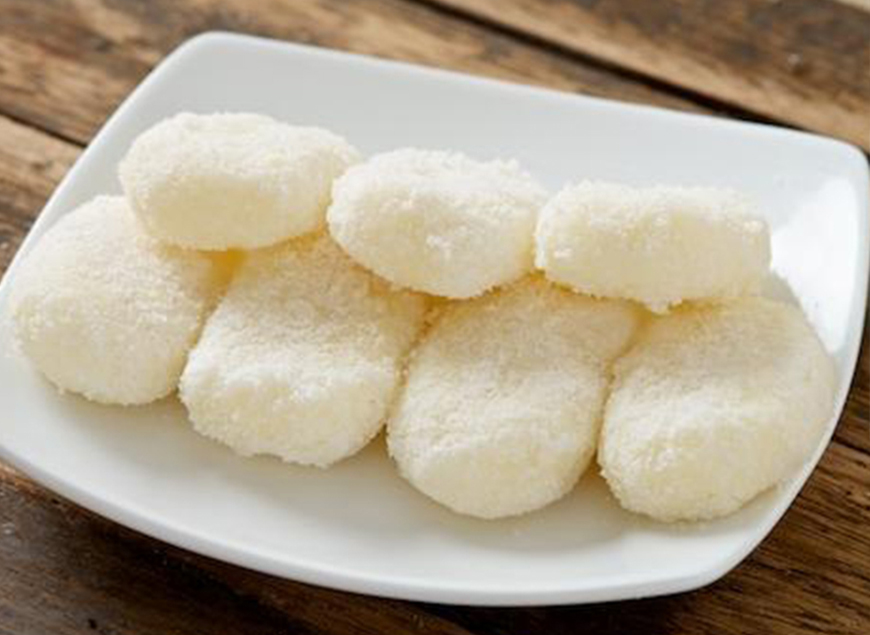 Cham Cham, a beloved Bengali sweet, is known for its milky sweetness and delightful texture. We take this classic sweet to the next level with our White Cham Cham. It is a celebration of the soft and creamy goodness that milk made sweets can offer. Serve it during Durga Puja to experience the essence of Bengal's sweet culture.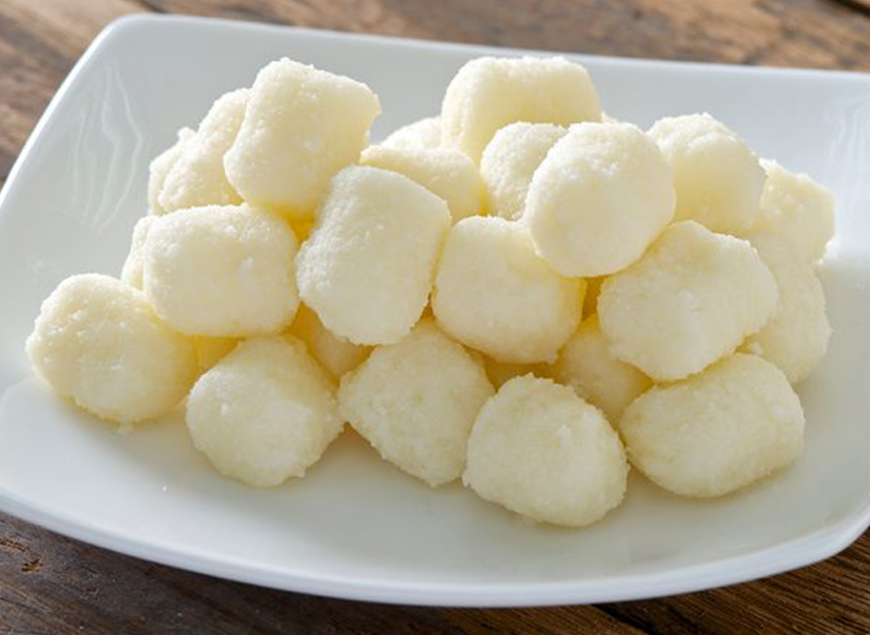 Chenna Murgi is a delightful Bengali sweet that combines the goodness of chenna (paneer) with the sweetness of sugar syrup. It is a soft and creamy sweet dish that leaves a lingering sweetness. Our Chenna Murgi is a perfect example of this delectable treat. Include it in your Durga Puja celebrations to delight your guests with this exquisite Bengali dessert.
Celebrate Durga Puja in the Authentic Way with Rajbhog Foods

This Durga Puja, elevate your celebrations with the rich and delicious flavors of Bengali sweets from Rajbhog Foods.
As you worship goddess Durga and embrace the cultural significance of this festival, let our sweets add an extra layer of sweetness to your gatherings.
Rajbhog Foods, the leading brand in the USA for Indian sweets, offers you the opportunity to indulge in the finest Bengali sweets during this auspicious occasion.
So, as you immerse yourself in the festivities, remember to serve these famous Bengali sweets and make your Durga Puja celebration truly special.
You can order all your favorites from our Bengali Sweets section.