Janmashtami is the grand celebration of Lord Krishna's birth, and it is an occasion that draws devotees into a spirit of joy and togetherness to offer their prayers and delicious Prasad to Kanhaiya. The Prasad includes some traditional delicacies specially prepared with milk products, and after the puja, the devotees relish these dishes. So, this blog brings you some popular milk-based delicacies and products from Rajbhog Foods for you to make offerings of some divine delights during the festival of Janmashtami.
Janmashtami, or Krishna Janmashtami as it is widely known, is a jubilantly celebrated Hindu festival that is regarded as the birthday of Lord Krishna, the avatar of Vishnu. During the Janmashtami celebration, people gather with their families and loved ones, offer their prayers to Kanhaiya, and indulge in lots of merriment by decorating their homes and hosting various activities such as Bhajans, short plays replicating a specific period of Lord Krishna's life, and several more in honor of the deity.
But when it comes to Janmashtami Puja, besides the decorations and devotional ceremonies, one most important things is the prasad. As we all know, little Kanha is the 'natkhat' child who used to love makhan, so we offer him pure, lip-smacking traditional dishes made out of milk. Therefore, during the Janmashtami festival, it is a tradition to serve Lord Krishna a prasad full of divine milk delicacies to satisfy his soul and earn his graceful blessings.
In this blog, we bring you some milk products, traditional sweets, and mouthwatering desserts from Rajbhog Foods that you can use to prepare the Janmashtami prasad and serve Lord Krishna on this beautiful occasion.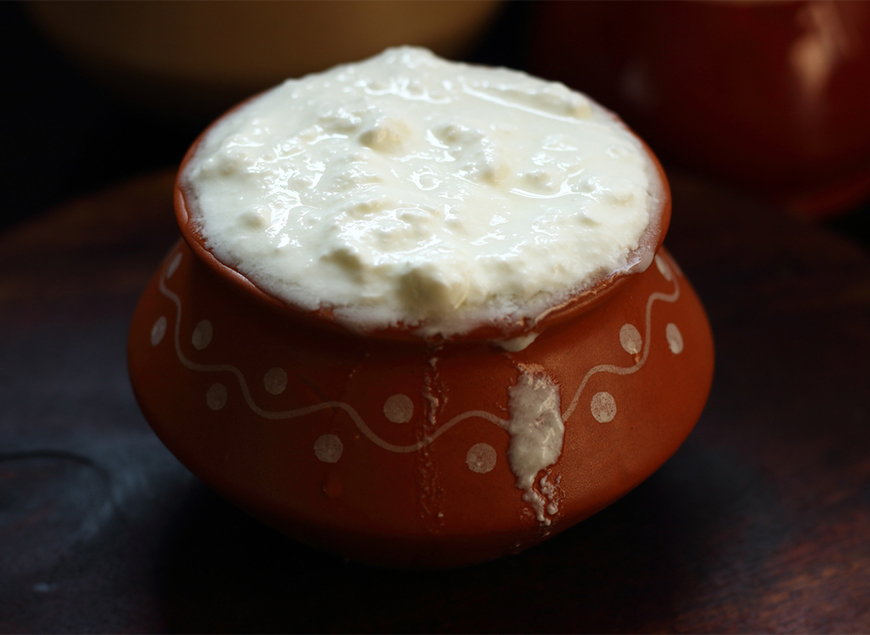 When it comes to Janmahstami celebrations, Dahi reigns the list of necessary elements. The simple, refreshing flavors and creaminess of Dahi make it the star of the Prasad. Serve it to Lord Krishna by adding pistachios, honey, chopped fruits, and a pinch of saffron to make it taste heavenly after adding these flavorful elements.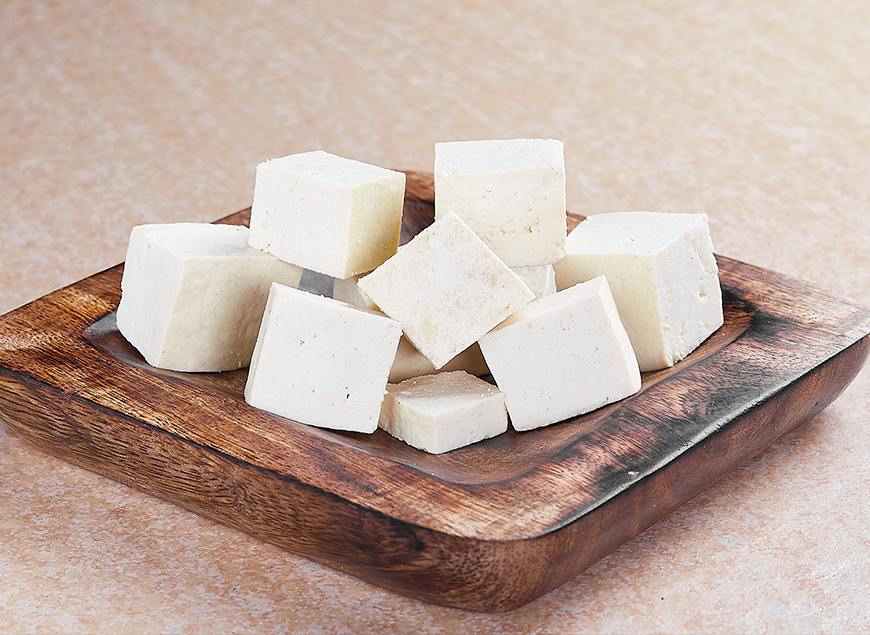 A versatile milk-based ingredient, Paneer is a standalone product with numerous special dishes to its name that are very popular in Indian cuisine. It is a nutritious ingredient and thus is seen as a symbol of nourishment when used to make dishes for Kanaha's prasad. You can prepare soul-satisfying paneer dishes such as Paneer Butter Masala, Paneer Tikka, Mattar Paneer, etc., and let Kanha enjoy a flavorful extravaganza.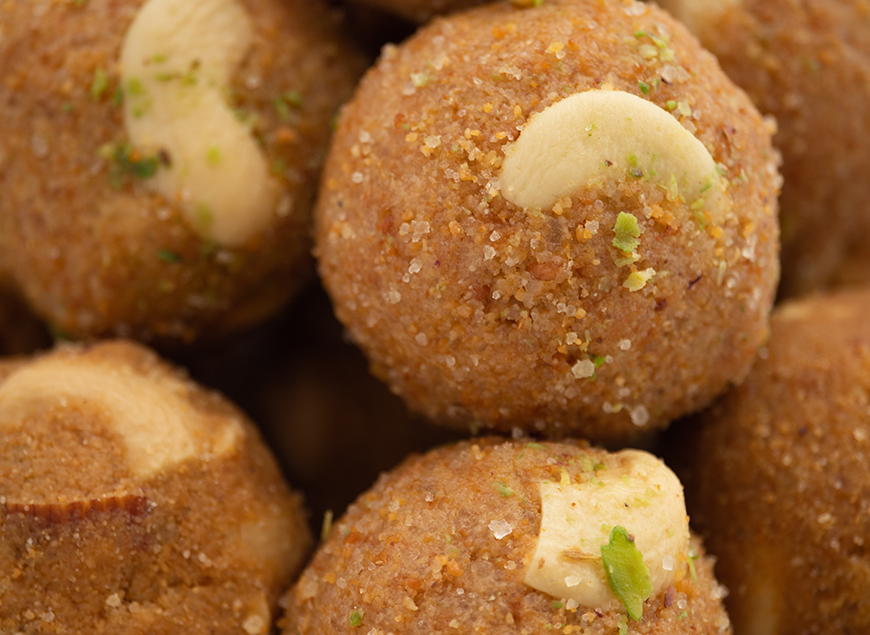 Made of ghee, flour, and sugar and topped with poppy seeds, the splendid Churma Ladoo is a sweet that is closely significant to Janmashtami as it reflects the sheer joy and devotion of the festival through its abundant sweetness and mouthwatering taste. A good amount of ghee makes this desi mithai special and a must-serve in the prasad for Lord Krishna.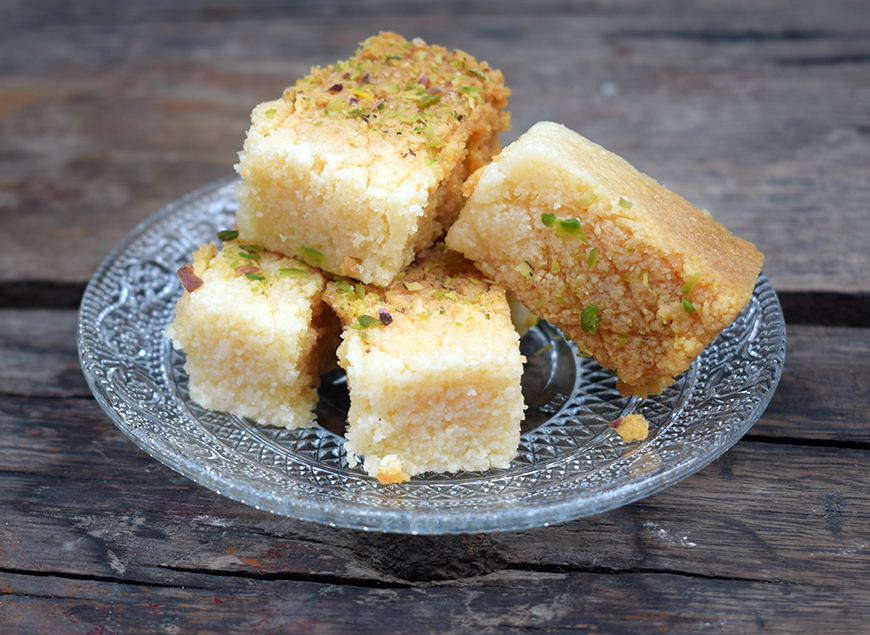 Milk Cake Burfi is a delightful and heartwarming sweet, perfect for Janmashtami celebrations. It is made of pure, solid milk mixture and sugar with an additional flavor of cardamom that intensifies the aroma and taste of this sweet. Keeping in mind Kanha's love for milk-based dishes, the mesmerizing Milk Cake Burfi is the perfect addition to the prasad of Kanhaiya.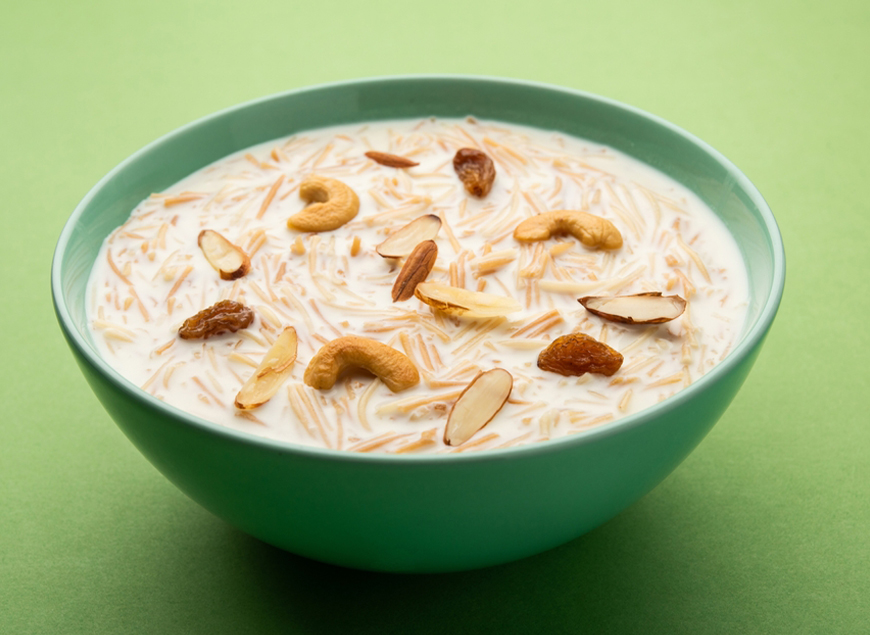 Kheer is a traditional Indian dessert, and its flavorful wholesomeness makes it a delight that is hard to resist. The moment you serve Kheer, the sweet tooth craving goes up to a great extent, so imagine how happy a bowl full of tasty, sweet, flavorful Kheer would do to Lord Krishna. Get it from our range of ready-to-eat desserts and serve it as a prasad to grace yourself with the blessings of the Lord.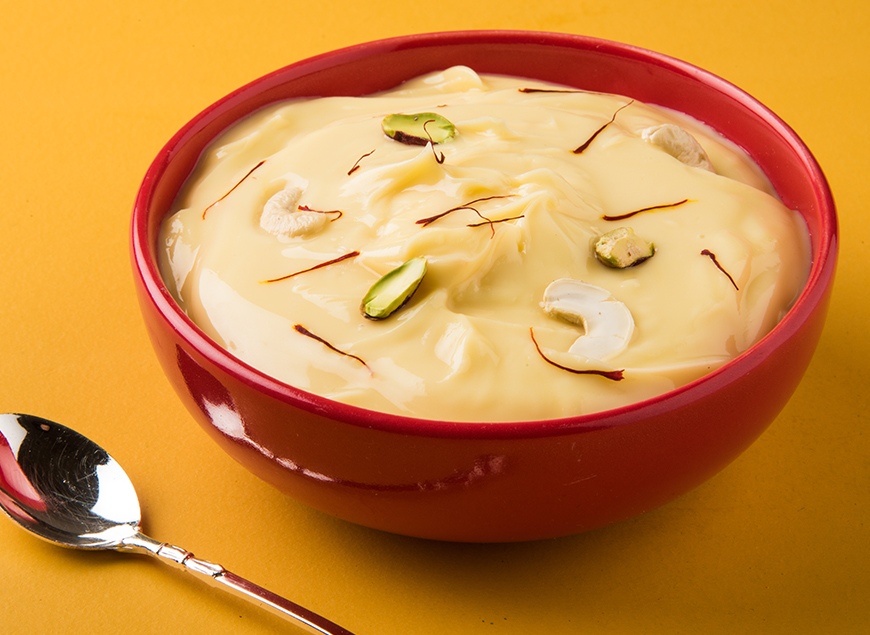 A dessert you must offer Kanhaiya is the very delicious Kesar Shrikhand from the product range of Rajbhog Foods. We have several other options for Shrikhand, but this particular variant is the finest delight for Janmashtami because it has the goodness of milk and dahi and the intense, aromatic fragrance and flavors of saffron. Get it from Rajbhog Foods and include it in the menu of Janmashtami Prasad to make Kanha happy.
The above-mentioned milk products, sweets, and dishes are your go-to solutions for the perfect Janmashtami celebration. Visit a nearby Rajbhog Cafe or grocery store, and you will find all of these products and serve them to Lord Krishna on the beautiful occasion of his birthday. You can also place your orders, and our delivery services will reach your products at your doorstep anywhere across the nation.