The presence of Indian sweets makes every special moment a celebration! Through these delectable creations, the essence of sweetness glorifies every gathering, bringing people closer and making everyone smile. In the rich world of Indian cuisine, sweet dishes hold a special place, offering a variety of flavors and textures that awaken the senses and leave a lasting impression on the taste buds. So, if you are in the USA and looking for delicious Indian sweets suitable for every celebrations, read on and learn how different Indian sweets hold a special place in special events with their unique flavors and textures.
Indian cuisine is known for its rich flavors and diverse dishes that excite the taste buds.
Among the many aspects of Indian cuisine, delicious Indian sweets hold a special significance. These tasty creations are an integral part of every celebration, big or small.
When it comes to offering the perfect Indian sweet dishes, Rajbhog Foods is a name that stands out. Offering a variety of authentic Indian sweets prepared with original recipes, Rajbhog Foods brings the true essence of Indian mithai to the USA.
Why Indian Sweets for Special Occasions?
In Indian culture, special occasions and celebrations are incomplete without sweets. Whether it is a festival, a wedding, a birthday, or any auspicious occasion, serving Indian sweets adds a touch of tradition and joy to every celebration.
Offering sweet dishes to gods and deities before the auspicious occasion is believed to bring good luck and prosperity, making them an essential part of every festival. Moreover, Indian sweets are special as they are shared among family and friends, strengthening bonds and spreading happiness.
How are Indian Sweets Made?
Indian sweet dishes are crafted using age-old and secret family recipes. These recipes have been passed down through generations, preserving the essence of Indian culinary traditions. The key ingredients vary from sweet to sweet, but most Indian sweets use rich creamy milk, khoya, paneer, sugar, nuts, saffron, and aromatic spices. Making these amazing desserts involves patience, skill, and a deep understanding of flavors, resulting in unique and delectable treats.
At Rajbhog Foods, we have been using such age-old recipes for preparing fresh and delicious Indian sweets for your special occasions!
When it is about enjoying authentic Indian sweet dishes in the USA, Rajbhog Foods stands out as a reliable choice. We are committed to maintaining the originality of Indian recipes, ensuring that every bite of our traditional mithai reminds you of India.
With Rajbhog Foods, you can get freshly prepared delicious sweets made with the authentic ingredients. We prepare these sweet dishes with care and precision, offering you the highest quality and the best taste that is just unmatched!
Indian Sweets from Rajbhog Foods
We offer a wide range of Indian sweets that cater to every palate and occasion. Let's take a look at some of our delightful offerings: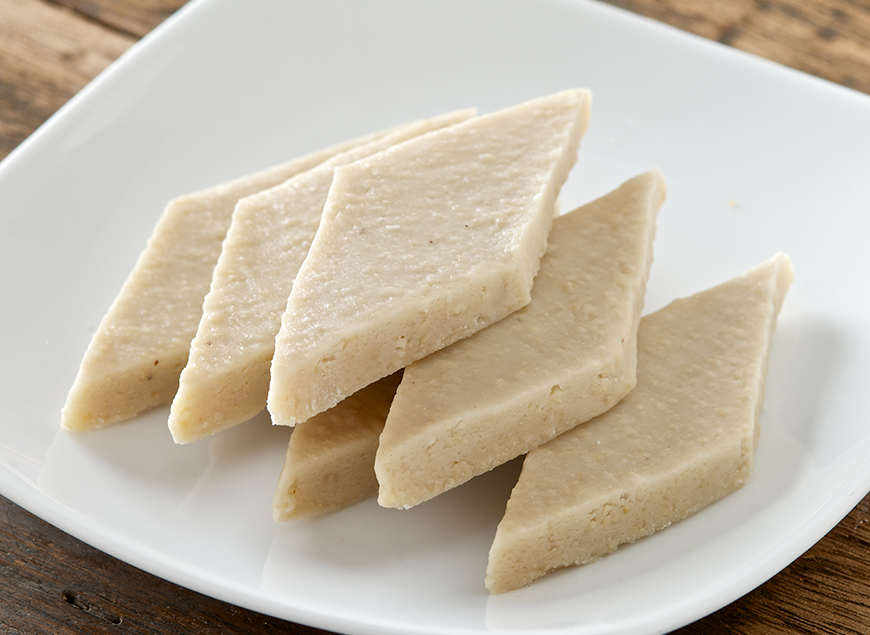 This cashew fudge is a timeless classic that melts in your mouth, leaving a burst of flavors. Made with premium cashews, this sweet delicacy is a perfect blend of nuttiness and sweetness.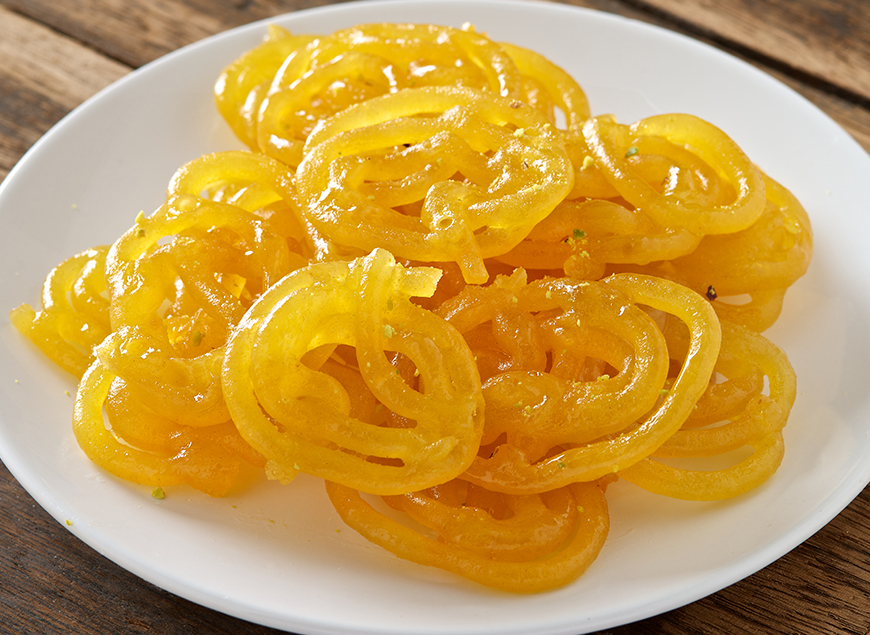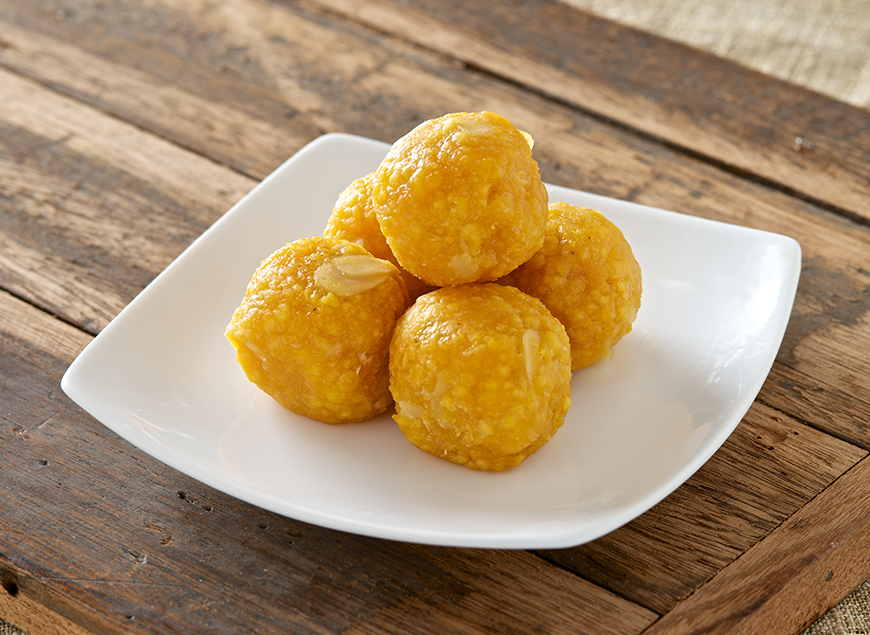 These bite-sized delights are made from tiny, spherical gram flour pearls fried to perfection and with a sweet touch. Motichoor Ladoos are a must-have during festive seasons.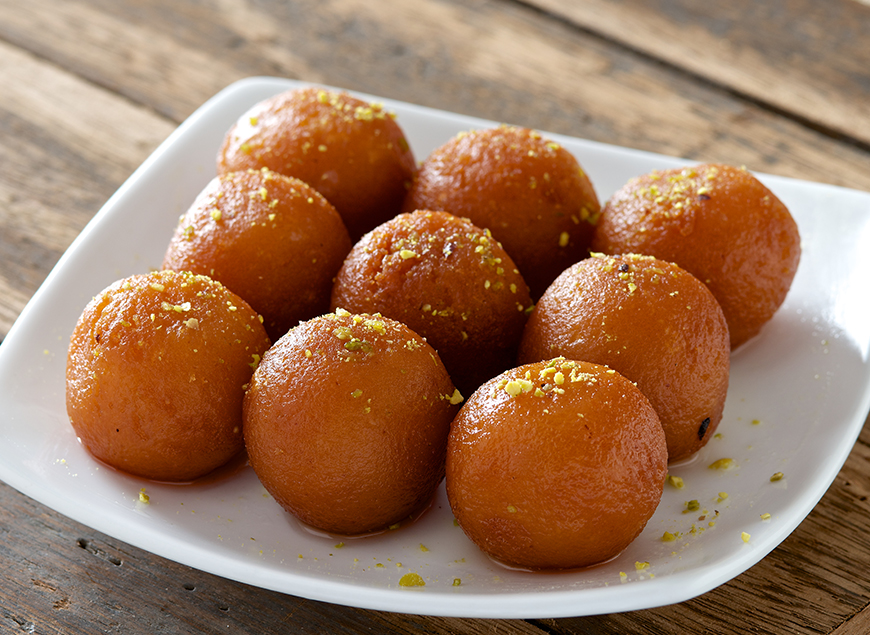 One of the most loved Indian dishes, Gulab Jamuns are soft, spongy balls soaked in sugar syrup. These golden-brown fried khoya balls are infused with cardamom and a natural rose flavor, making them a delightful indulgence.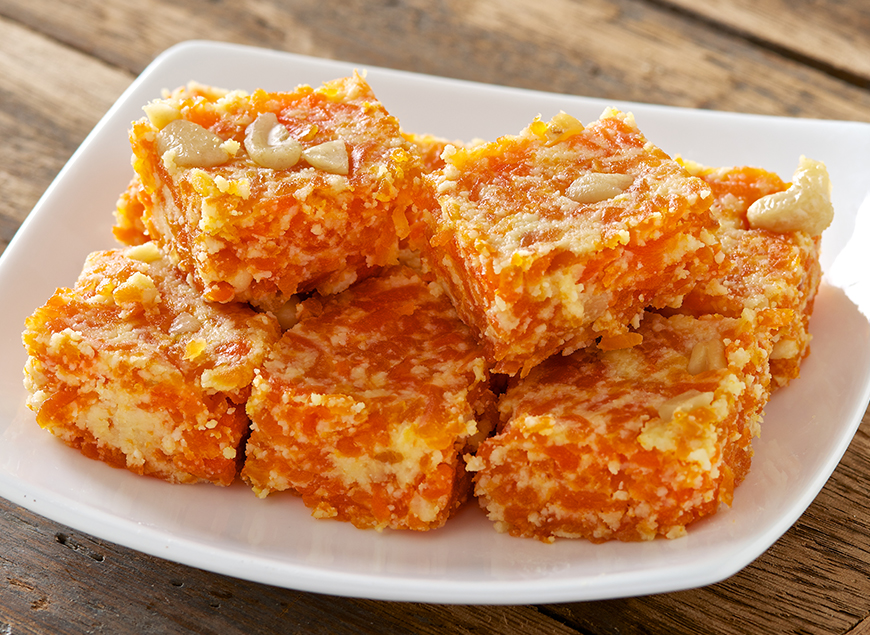 Made with grated carrots, khoya, and a generous amount of ghee, Gajar Halwa is a rich and creamy dessert that will melt your heart. This winter-special sweet is packed with the goodness of carrots and garnished with nuts.
Why Choose Rajbhog Foods for Indian Sweets for Your Next Celebration or Special Occasion?
We go beyond just offering a range of delicious sweets. We understand the importance of every celebration and strive to make it memorable with our authentic Indian mithai.
With our expertise in crafting traditional Indian sweet dishes, we make sure that you are in for a treat of the perfect dessert that adds sweetness to your joyous moments.
Whether a grand celebration or a small gathering, we offer fresh Indian sweets that will leave a lasting impression on you and your guests.
Conclusion
Indian sweets have a special spot in the hearts of people around the world, and Rajbhog Foods brings that love and sweetness to the USA.
With our authentic Indian sweets and dedication to preserving traditional recipes, we make sure that every celebration is filled with joy and flavors.
So, the next time you crave a taste of India or want to add a touch of tradition to your special occasion, you can order mithai online from our website!
You can also buy them at our café or a nearby grocery store.