The sweetness of Indian sweets and desserts is a must when celebrating special occasions. If you want the perfect way to celebrate your next occasion, this article is just for you. There is a strong connection between moments of celebration and the pleasing charm of sweet delicacies, and we are here for your next special occasion. With our awe-inspiring range of Indian sweets and desserts, get ready to explore the world of our exquisite sweet dishes, each carefully crafted to perfection. Read on and learn more.
In Indian culture, good food plays a central role in every occasion. And what better way to indulge in the richness of our traditions than through the art of creating the perfect dessert spread?
Each celebration presents an opportunity to enjoy the goodness of Indian sweets, immersing ourselves in the flavors passed down through generations. It is a celebration of our heritage, a way to honor our roots, and a chance to create memories that will be cherished for a lifetime.
Traditional Indian Sweets in the USA
Living in the USA, many Indian people deeply miss the authentic taste of Indian sweets. These delightful treats remind us of home and the joyous moments we once shared with our loved ones.
However, being away from our homeland doesn't mean we must forgo the sweetness we crave. This is where Rajbhog Foods comes in. We offer a wide range of authentic Indian sweets and desserts freshly made in the USA with authentic Indian recipes, satisfying your longing for the flavors you hold dear. Let's explore some of our top-selling sweets one by one.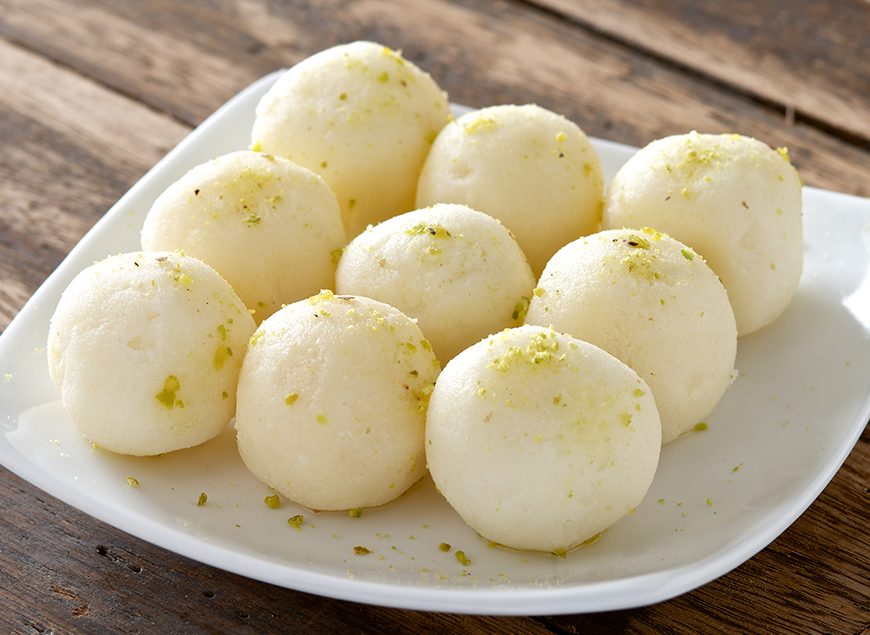 Rasgula is a delicate, spongy ball of sweetness that melts in your mouth, leaving behind a trail of sheer delight. This simple Bengali sweet can help you make your special occasion memorable.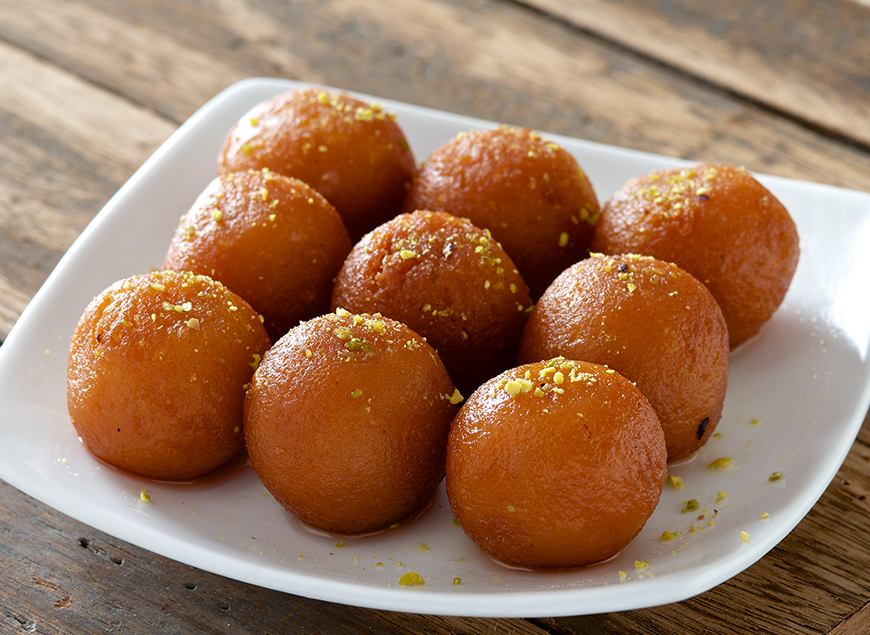 Everyone aware of Indian culinary culture knows how important Gulab Jamuns are in celebrations! These velvety delights soaked in fragrant syrup offer flavors that transport you to a world of indulgence.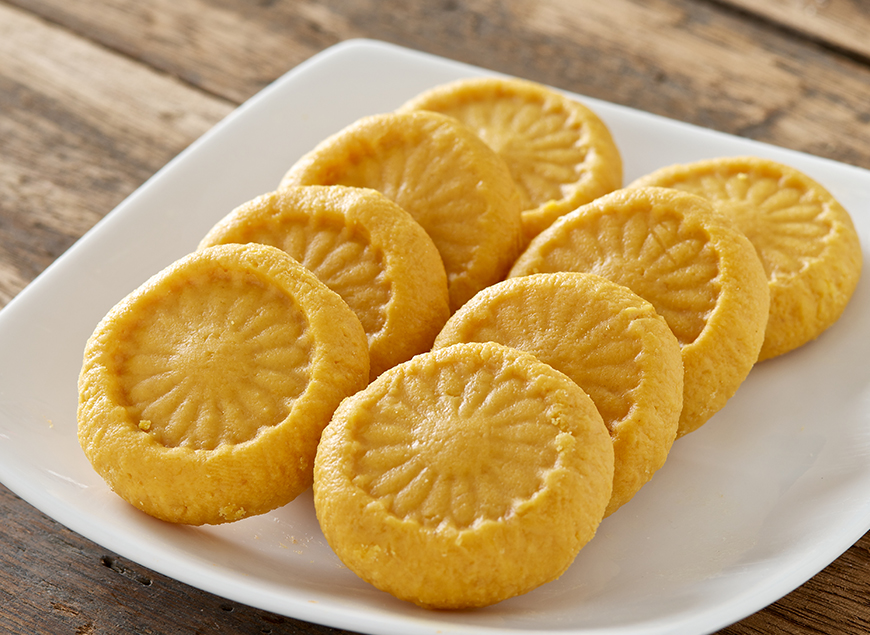 Kesari Peda is a delectable Indian sweet with the perfect balance of richness and sweetness. Made from khoya (milk solids, sugar, flavored with saffron, and garnished with nuts, these bite-sized treats have a soft, fudge-like texture that melts in your mouth. You can enjoy it during festive occasions or as a sweet indulgence.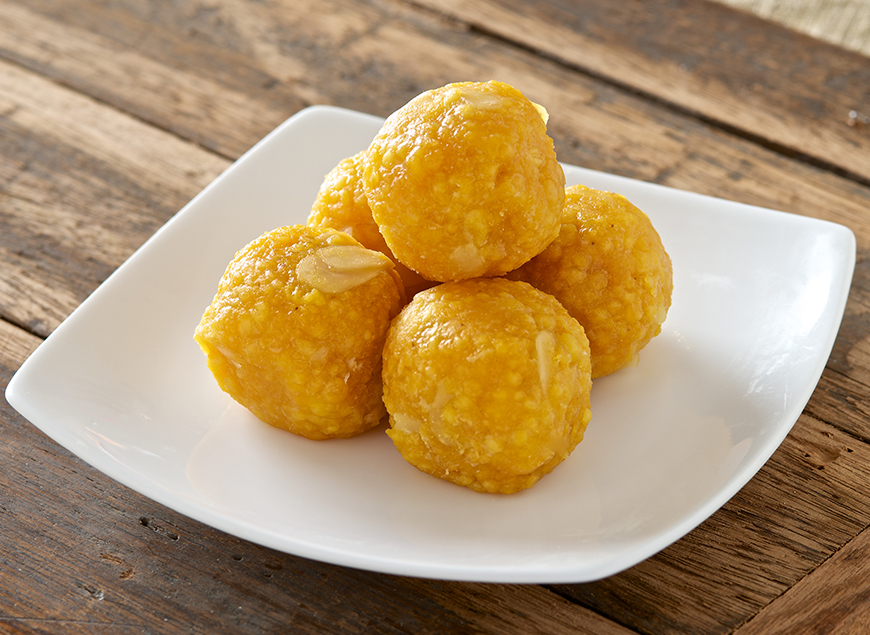 Made with pearls of sweet perfection, Motichoor Ladoos can steal many hearts at your celebration. You can experience the explosion of tiny sweet motis dancing on your taste buds, leaving you wanting more.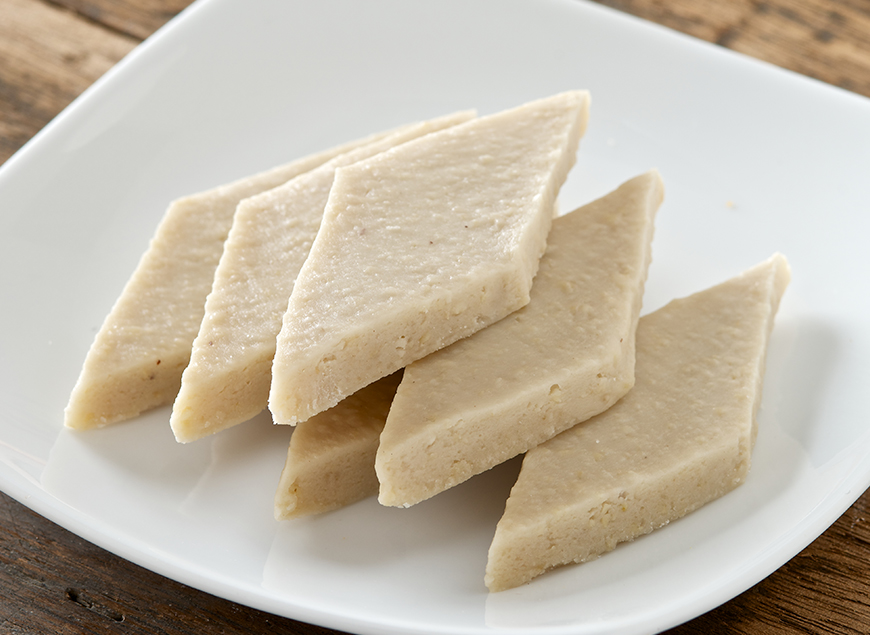 And for those who appreciate the subtle luxury of cashews, our Kaju Katli awaits a rich, diamond-shaped delight that captivates with its smoothness and delicious sweetness.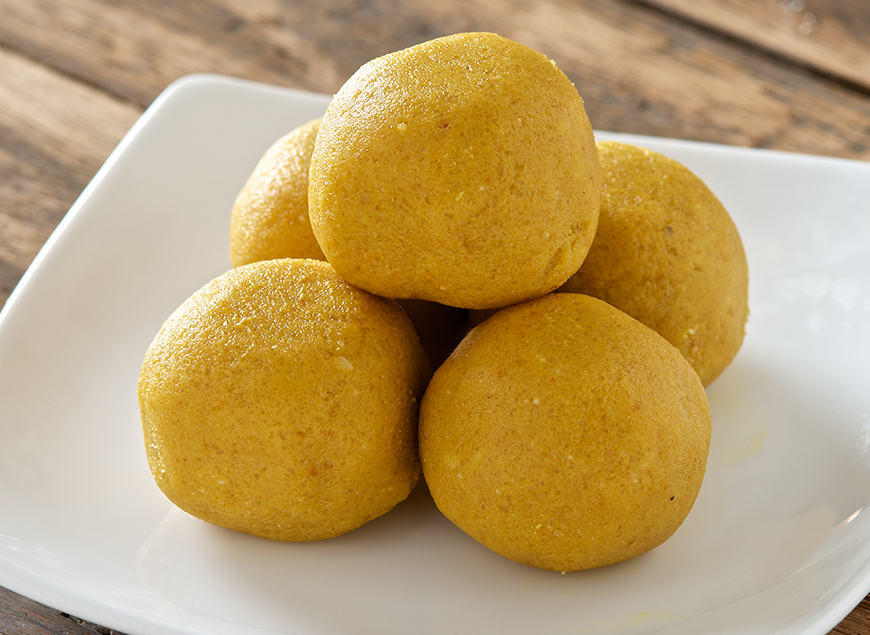 Besan Ladoo is a traditional Indian sweet that brings warmth and nostalgia. These golden-brown delights are a must-have for special occasions, created with roasted gram flour (besan), ghee, sugar, and a hint of aromatic spices. The texture of Besan Ladoo is crumbly yet melt-in-your-mouth, while the flavors are rich, nutty, and subtly sweet. Besan Ladoo is not just a delightful treat but a symbol of love and togetherness.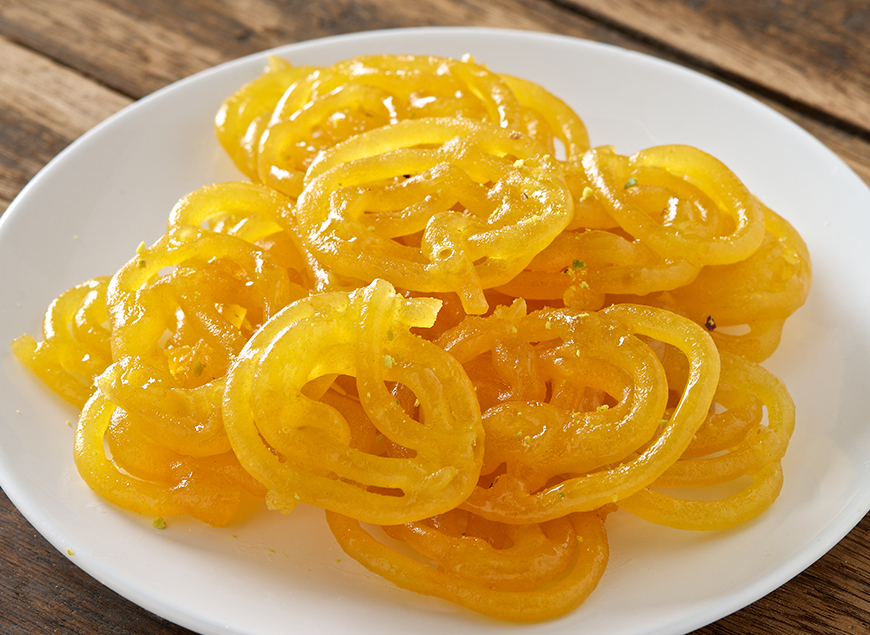 Crispy Jalebi
No dessert spread is complete without the traditional swirls of Jalebi. This deep-fried delight, soaked in syrup, captivates with its unique patterns. Take a Bite, and you will be lost in its signature taste! The aroma of our freshly made (Yellow) Jalebis fills the air during festive occasions.
At Rajbhog Foods, we understand the importance of each celebration and the role that sweets play in making them truly memorable. We are dedicated to delivering the authentic taste of Indian sweets, even when you are far away from home. No matter where you are in the USA, our seamless delivery service throughout the nation ensures that the sweetness of occasions reaches your doorstep. Make sure you order from our website today!
So, as you plan your next special occasion, let Rajbhog Foods be your partner in creating the perfect dessert spread.
Immerse yourself in the rich flavors of our traditional sweets and experience the magic they bring to every celebration. Trust Rajbhog Foods to add that extra touch of sweetness to your next occasion and create memories that will be savored for a lifetime. You can also buy from Rajbhog Café or a nearby grocery store.