Christmas is one of the most-awaited festivals all around the world
.

Apart from all the decorations with lights and Christmas trees, this festival also involves feasts with great food. We're here to bring you some Indian Christmas food ideas you can try this year.
Every year on 25th December we celebrate Christmas, and this festival has so much to offer. Christmas is all about celebrations with friends and family amidst a plethora of decorations and lights. Additionally, there's one more essential aspect of this festival. Can you guess? It's food!
Food is an integral part of Christmas!
During the celebrations of Christmas, people gather around with friends and family for feasts with a variety of delicious foods. We bring you some Indian traditional food ideas for you to make your Christmas 2021 unique with a desi twist. Make your Christmas party a memorable one for your guests with some ideas for a perfect vegetarian menu!
Let us now look into some Indian dishes for a vegetarian feast that keeps up the Christmas traditions alive: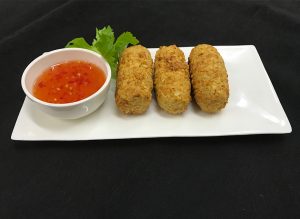 When it comes to snacks and appetizers at a party, people crave kababs for a certainty! Afterall the flavorful spices just hit the taste buds in the right spots making it the most desired of all Indian appetizers for a Christmas food feast.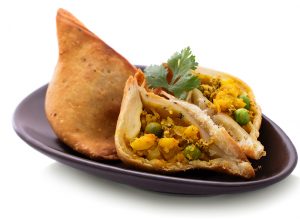 Samosas are an integral addition to the list of popular Indian dishes. At your Christmas day 2021 gathering, serve your guests some potato and peas samosa on the table of your Indian feast. Let your guests drool over every bit they take off the juicy stuffing of potato and peas in samosas.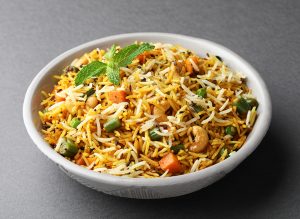 A festival celebration is incomplete without a fine choice of entrees on the table. Rajbhog Pulav proves to be the best choice for dinner at your Christmas parties. Pulav is a famous vegetarian Indian dish, but Rajbhog Pulav is the same dish with additional toppings of carrots and peas in it. The mesmerizing taste of the steamy hot Rajbhog Pulav is sure to make your guests fans of your feasts! Moreover, it just requires you to get the pack, heat it and that's all! You're all set to enjoy the lip-smacking Pulav amongst the widespread platter of Christmas food.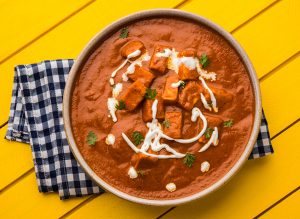 There are a lot of Indian entrees that serve the purpose of a feast real well. Yet, some dishes deserve mention. Such a dish happens to be Paneer Makhani. In your Christmas party feast, the dish of Paneer Makhani will indeed prove to be the best choice of vegetarian main course for your festival celebration.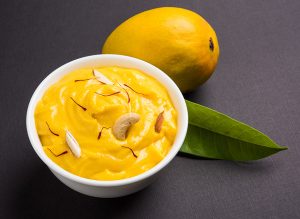 A Christmas feast is complete only with the finest choice of desserts. To add an Indian twist to your Christmas party feast, you can choose from various Indian desserts. Out of those, the mango shrikhand is something worth your choice. It is, in general, a mango-flavored yogurt pudding. After a sumptuous meal comprising Indian tasty food, your guests will fall for a delicious and soothing bowl of warm mango shrikhand. The delectable mango shrikhand is a perfect Indian dessert to serve your guests. Additionally, we must mention that you can have mango shrikhand with rotis and pooris while having a meal as well! So it is not just a dessert but also an excellent side to a meal of Christmas Food.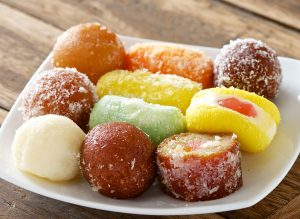 There is not a single festival or celebration where Indians say no to sweets. On top of that, when the serving is a mixture of sweets from Bengal, then there is no hesitation. Bengal is the land of the best Indian sweets, and Rajbhog Foods brings you the option of the best sweets of Bengal in one box. Serve your guests a box of these and cherish their delighted expressions as they dive into the world of eternal sweetness after a sumptuous dinner at your Christmas feast.
If you're planning to throw a big Christmas party comprising an array of delicious Christmas food then you can avail our catering services at Rajbhog Foods. You can just email us at catering@rajbhog.com and customize your Christmas menu. We have a wide range of options for you to choose from.
Every product that is mentioned above has one thing in common. That is, you can savor their tastes without having to encounter the hassle of cooking them as they are all ready to eat. Additionally, the entrees and appetizers also have something similar as you just got to heat them and they're ready to be served. All these dishes are readily available on our website, Rajbhog Cafes, and grocery stores.