Indian snacks come in plenty of varieties, and one cannot get enough of those! The diverse flavors fill our mouths with tastefulness and everybody likes to munch on these delicacies while savoring a hot cup of tea or coffee. Read this blog to know about some snacks you can serve your guests!
Indian cuisine notably boasts a wide variety of flavors and you have a lot of options to choose from. These range from appetizers and snacks to everything else. Indians are always favorable towards biting upon some tasty snacks once in a while during the day. A plate of tasty tea-time snacks is something you must serve upon the arrival of guests at your place.
Why are Indian snacks so significant and unique?
The gastronomic delights of Indian cuisine make everyone happy. The significance of the Indian snacks is majorly due to the variance of options they come in. There's undoubtedly one tasty snack complementing counterparts like any soft drink or coffee and tea.
In this blog, we bring you some of the tasty snacks that you can serve your guests in a get together: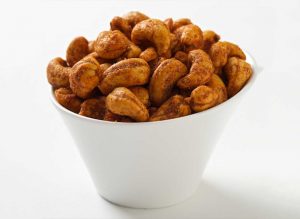 Cashew is a very popular Indian snack. Cashews come in some different options as well that bring a change to your taste buds now and then. Spicy cashew is one of those variants. It is basically roasted cashews with various spices together. It is one of the most served snacks for guests.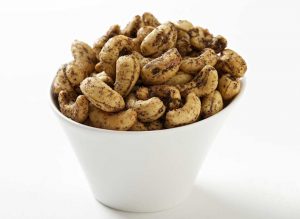 Another variant of cashew is Black Pepper Cashew. It also comes with the cashews roasted, but there's a fine amount of black pepper sprinkling added to enhance its flavor. If you're looking for something with a pretty vital essence, then black pepper cashew is the ideal Indian snack to go for! Additionally, black pepper cashew is also beneficial for several health factors.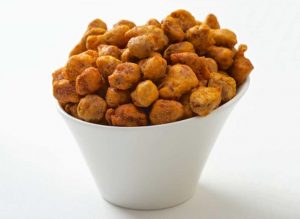 Peanuts are snacks that Indians choose to have quite often. When you have a lot of guests at your place, and you serve snacks, peanut bhujia is an excellent option. These are peanuts that have a tangy flavor to them, and they come with a coating of chickpea flour. Serve it to your guests and watch as they don't stop popping one after another.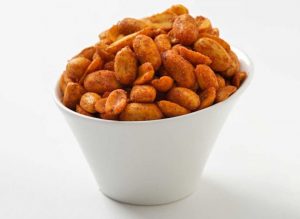 If you really love peanuts, then we have another variety to offer. Spicy peanut is another different dish of peanuts. This Indian snack is especially for those who prefer spicy food. The peanuts are fried until they become crunchy. They are mixed well with red chili powder and other spices. As many nut snacks are present in Indian cuisine, some lentil snacks will mesmerize your taste buds.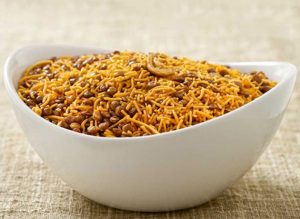 Dal Moth is another tea time snack that is widely preferred. It is one the most enjoyed Indian snacks. These are basically moong beans and chickpea flour fried together in addition with sev, nuts and some other tasteful spices. Dal Moth serves as one of the good choices of snacks for guests because of its delicious taste that comes out of the mixed flavors.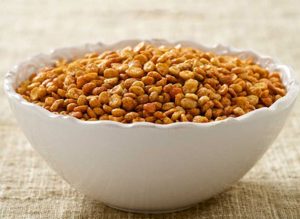 Chana Dal is always a significant mention in an Indian snacks list! People widely choose it as one of the best Indian snacks for party. The split-gram peas are fried well in a mix of many spices. It is so flavorsome that a bowl of chana dal gets empty in no time once it is served with other get-together snacks.
Rajbhog Foods caters to the Indian taste buds and brings you all the authentic foods that you can think of. The snacks mentioned above are a few of the many other options available. You can check them out or buy them on our website. If you wish to grab these, you can visit a nearby grocery store or Rajbhog Café, where these are readily available.